A Man Claiming He Wrote 'Kung Fu Panda' Sued for $12 Million and Got a 2-Year Prison Sentence in Return
'Kung Fu Panda' is worth billions — and someone once sued for $12 million claiming he wrote it.
When one hears about the Jack Black kids movie Kung Fu Panda, they likely don't think about lawsuits, fraud, and prison sentences. However, the popular DreamWorks vehicle resulted in all those things and more. When a cartoonist named Jayme Gordon sued the makers for stealing his idea, he instead learned why it's important to think about one's actions before they bite them on the behind.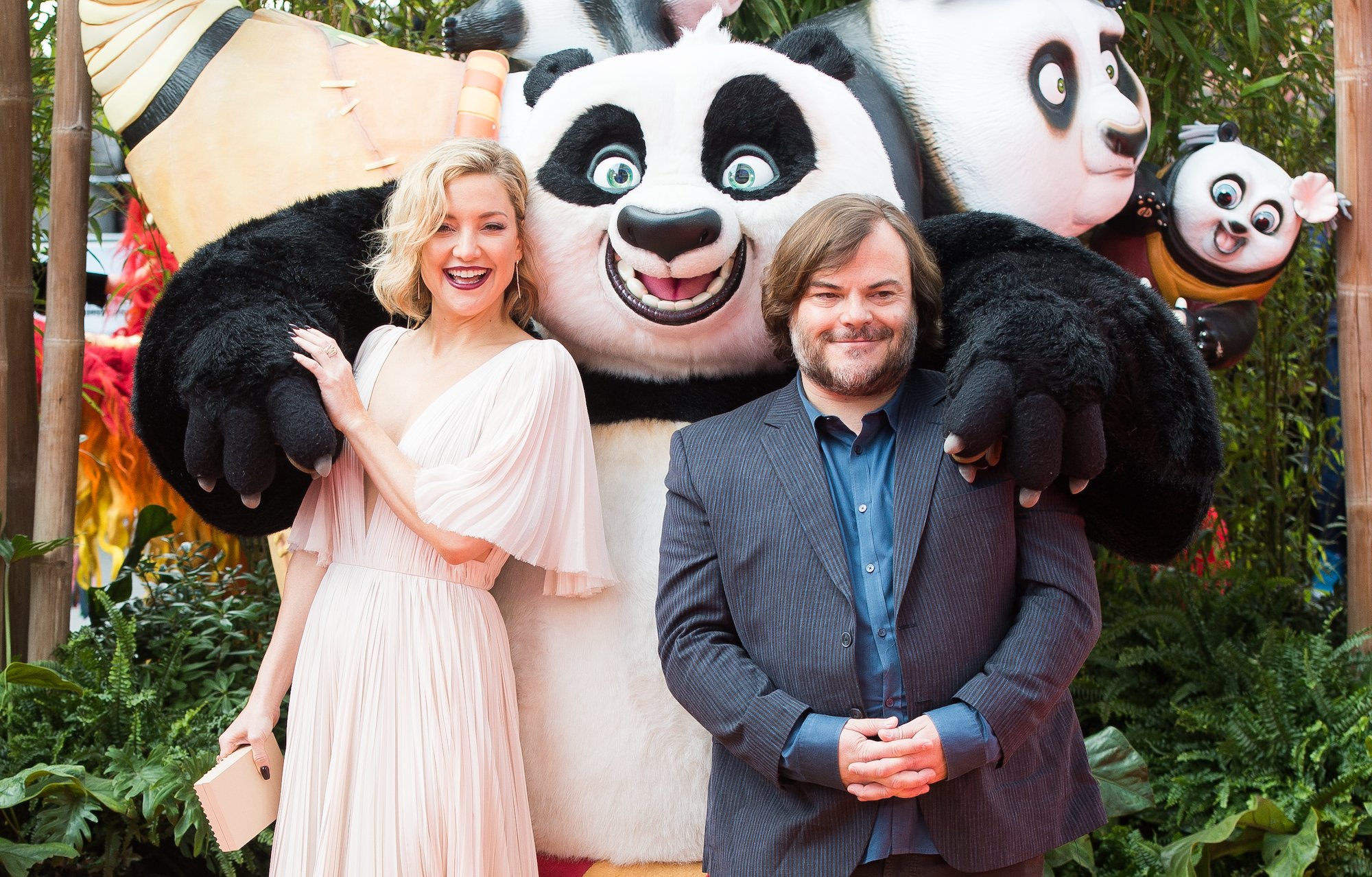 What is 'Kung Fu Panda'? 
According to its page at IMDb, Kung Fu Panda tells a panda bear named Po. Po wants to be a fighter, but pandas are not known for their fighting skills. However, when the obese bear is confused for a kung fu master, he's thrown into the life he's wanted since he was a little bit. The movie was a massive success story. Not only did it spawn two sequels, but several television series and shorts. 
At its core, the series is a sweet-hearted tale about overcoming the odds, ignoring doubters, and following one's dream. With a superstar cast of Jack Black, Angelina Jolie, Dustin Hoffman, and several other notable names, kids and parents both love the series thanks to its family-friendly appeal on top of clever humor. 
According to Box Office Mojo, the franchise has grossed over a half-billion dollars. With three movies under its belt, a whole lot of success, and a whole family message, one wouldn't expect it to be the movie that ended a cartoonists career, sent him off to prison, and gave us a story worthy of Netflix documentary, but that's just what happened. The cartoon world of Kung Fu Panda had nothing on the absurdity of the story that ensued. 
Kung Fu plagiarist
In 2011, Cartoon Brew notes how a man named Jayme Gordon filed a lawsuit against DreamWorks Animation SKG. At first, it looked like he might have a little bit of ground to stand on. Gordon claimed that he designed a character like Po for his unreleased comic series about a Kung Fu Panda. While the idea may have been him, it didn't mean he was plagiarized. 
By bringing on the lawsuit, Gordon shot himself in the foot. After presenting drawings that he claimed were from 1992, The case later revealed that Gordon traced them from a Lion King coloring book from 1996. To make things weirder, Gordon fought back by claiming that Disney stole his idea, as well. The entire ordeal was ripe for internet memes and jokes.
According to the US Attorney (per Deadline), the ideas were there, but Gordon added more similarities to bolster his case and changed the name to 'Kung Fu Power Panda'. This was, by legal definition, fraud. "He made these revisions as part of his scheme so that his work would appear to be more similar to the DreamWorks pandas he had seen in the movie trailer," the attorney said.
After several years of legal disputes, AP reported that Gordon was sentenced to a five-year sentence that was later reduced to two years due to fraud. Furthermore, he was ordered to seek mental help at a psychiatric hospital following his series of bizarre claims. DreamWorks may have gotten some ideas from elsewhere, but Gordon wasn't the one behind it. 
The aftermath of the trial
DreamWorks stood behind its artists. When the court found that they did nothing wrong, they released a statement standing by their artists and letting it be known that no plagiarism, big or small, is tolerated under their umbrella. Gordon fell off the map after his sentence, though his sentence implies that he's already out of jail. 
Plagiarism is no laughing matter, but faking it may be more extreme. As the Boston Globe notes, DreamWorks stood by their artists and won one of the most bizarre cases in entertainment history. Now, maybe the next person who tries such a ploy will think things through before they send their lives down the drain.