Who Is Mance in 'Black Summer?'
Everyone gets their fair share of screen time on Netflix's 'Black Summer.' Still, a fan-favorite character has emerged. Mance, played by Jesse Lipscombe, won over viewers in the second season with his strength and determination to stay alive, but who exactly is he?
After a wait of over two years, Black Summer finally returned to Netflix in June. It brought back several characters from the first season — but it also featured some new faces. One of them is a character named Mance, played actor Jesse Lipscombe. He's a survivor of the apocalypse and a supporting character on the show. But not much is known about him beyond that. Who is Mance on Black Summer exactly?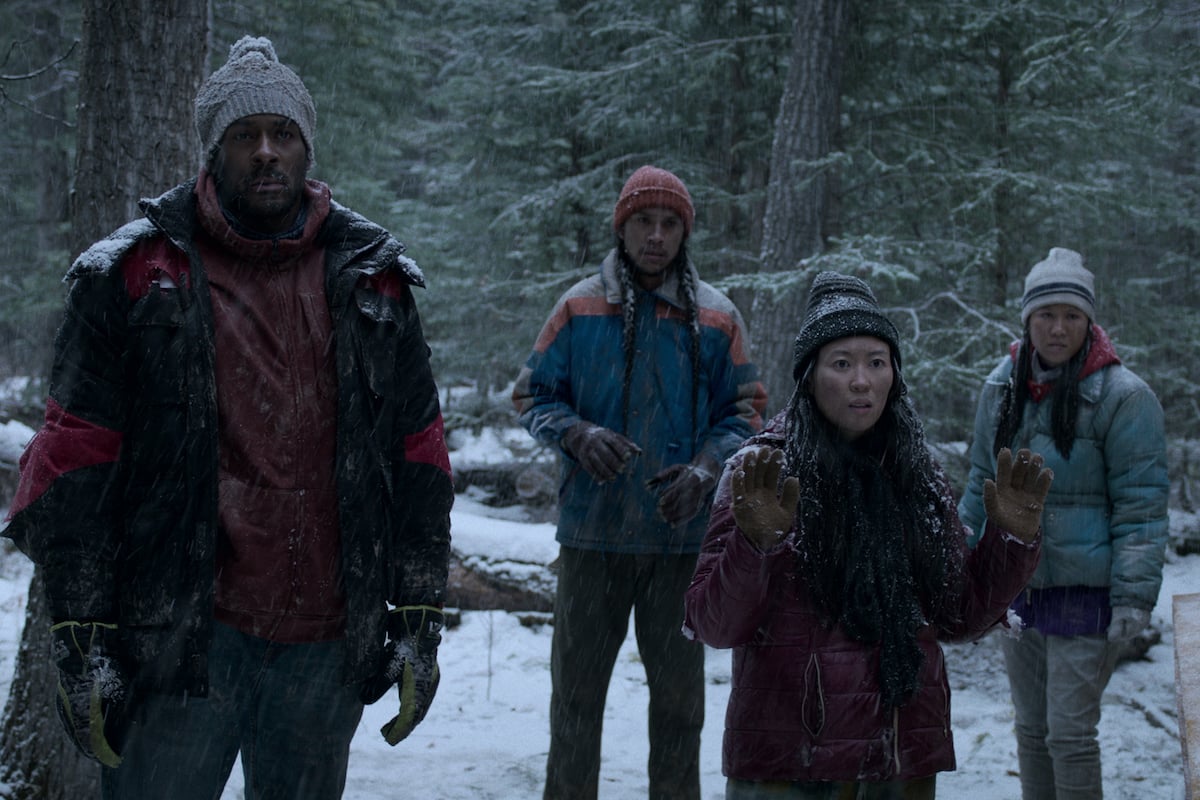 The premise of 'Black Summer'
Spun off from the Syfy series Z Nation, Black Summer is a prequel series that starts just a few weeks after the outbreak began. Jaime King leads the show as Rose, a woman who gets separated from her daughter Anna at a security checkpoint. Desperate to reach her, Rose teams up with a group of strangers and sets off for the stadium where Anna is being taken. But along the way, she has to find against the undead — and other survivors.
Eight episodes later, she and Anna finally reunite. But the stadium is no longer safe. With the onset of winter upon them, the group starts to make their way to an airstrip, hoping to be transported to safety.
Mance comes in in the middle of 'Black Summer' Season 2
The details of Mance's life before the apocalypse are unknown. We only see him for the first when he and other survivors discover a care package in the woods. How he met them is a mystery, but from his actions and interactions with the others, we can infer that he's the unspoken leader of the group.
Mance demonstrates his character and strength at the end of Black Summer Season 2 when a zombie attack broke out at the airstrip. When the zombies were catching up to Anna, Mance created a distraction that sent them right in his direction. But he impressively fought them off one by one, killing them all. Sadly, his crew did not survive, but it's possible that he'll form a new group with Ray, Anna, and other survivors.
Has 'Black Summer' been renewed?
So far, Netflix has not officially greenlit another season of Black Summer, but King told Entertainment Weekly she thinks the streamer will order new episodes.
She even has something in mind for where the show could go next. "I have a few ideas," King told Express.co.uk, "I'm excited to get the writer's room going again. This is the kind of series that could go on forever, but I think it would be really powerful to do it in just three seasons, if possible."
"What do you do when there are no more commodities left? Exploring that idea," she continued.
We'll see what happens. But until then, you can check out the show now on Netflix.