'The Mandalorian' Star Gina Carano Says Disney Wrote Her an Apology She Refused to Give
Gina Carano was a cast member of the Disney+ Star Wars series The Mandalorian. Disney and Lucasfilm announced earlier this year that Carano was no longer employed by them. Carano has her next job lined up, a film with Ben Shapiro's Daily Wire film productions. Shapiro also gave her an hour-long interview to share her side of the story. In part of the hour, Carano discusses Disney's reaction to her tweets about trans pronouns.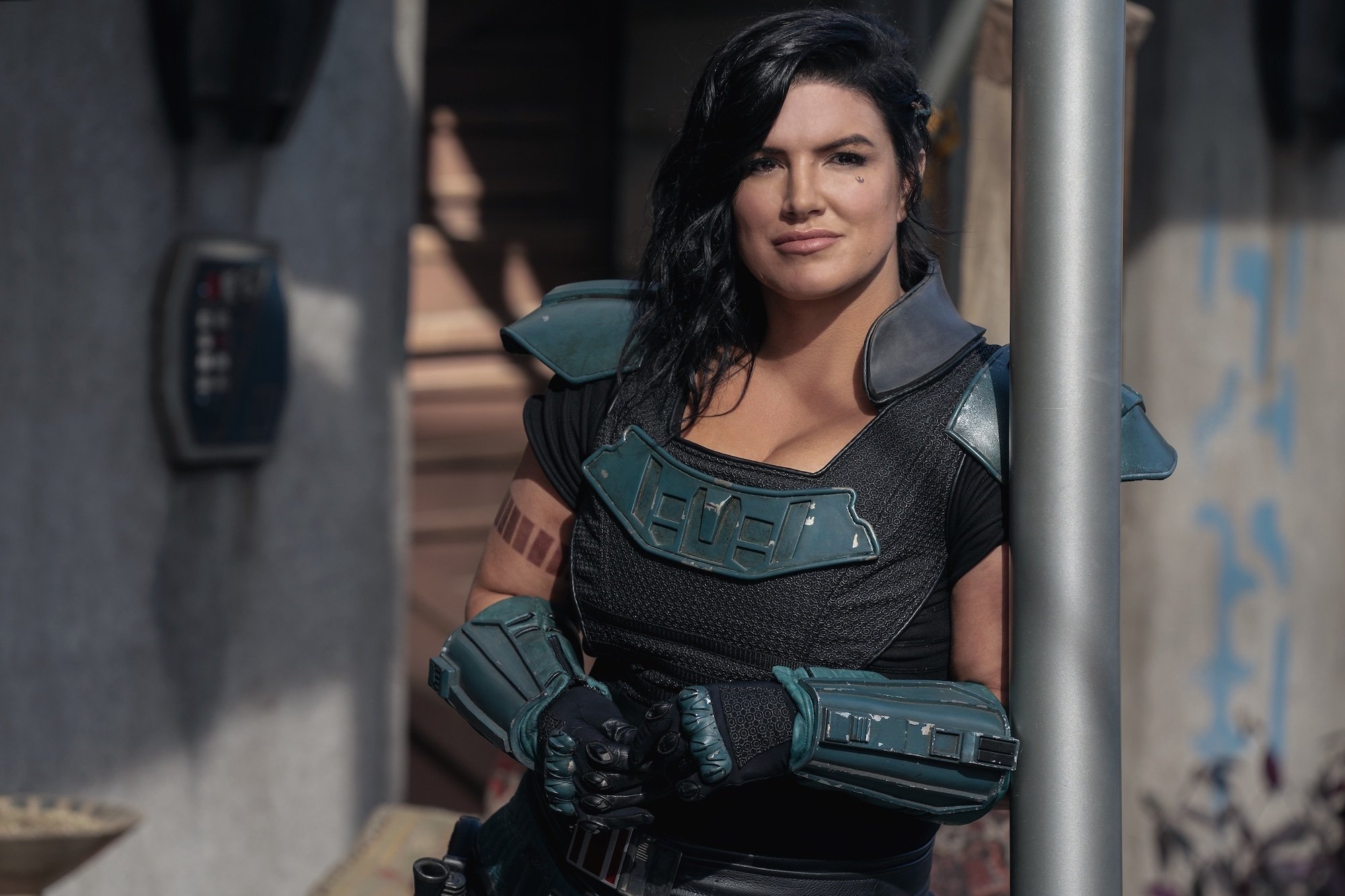 Disney had an apology they wanted Gina Carano to give
One of the Twitter incidents for which Carano came under fire in 2020 involved gender pronounces. When she questioned gender pronouns in social media profiles, people explained what they meant. Carano put "beep/bop/boop" in hers. When many considered that to be mocking she/her, he/him and they/them pronouns, Carano says Disney provided her a formal apology.
"We went through this really long thing where it was like back and forth, back and forth," Carano told Shapiro. "They wanted me to say this. I thought it was ingenuine."
Carano says she countered with her own apology, but it did not meet Disney's approval.
"I wrote out this massive thing that… if I put out this statement now it would actually be very enlightened of how I was feeling a year ago," Carano said. "But, they didn't want that. I think they thought I was already taking too much attention off of The Mandalorian which was not my intention because I know how hard everyone works on it. We got down to this statement within two words, almost two words. They just said it was not apologetic enough. It was shocking. I want to communicate."
Gina Carano's publicists stepped in with 'Mandalorian' producers Disney and Lucasfilm too
As soon as the beep/bop/boop incident occurred, Carano said her personal publicity team called her into a Zoom meeting. Carano said she spoke with LGBTQ representatives from the PR agency.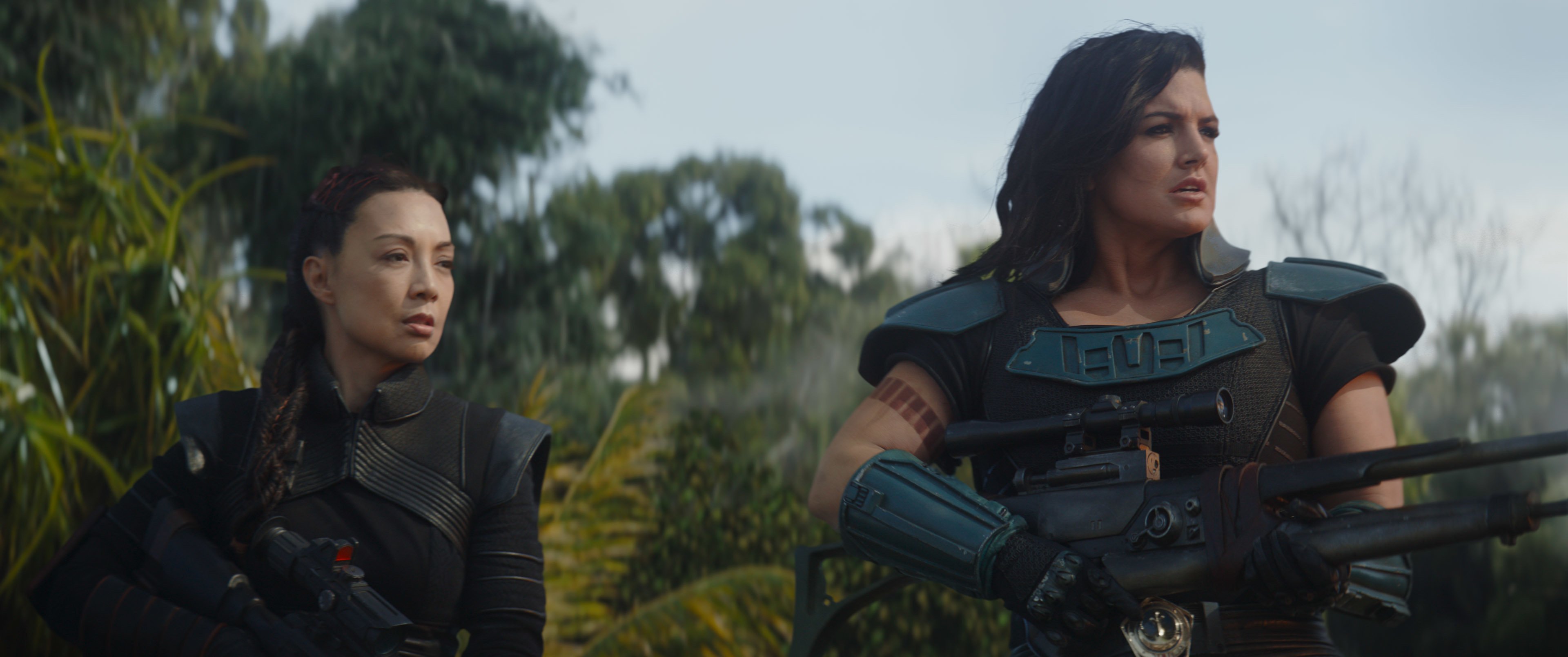 "I watched their documentary," Carano said. "I got on the phone with them. They were basically two very gentle people and were like, 'We're sorry. You stepped in what they call a landmine and we can tell. You're not here against us.' They actually reported back to Disney and Lucasfilm, they thought it was a bad idea if they cancelled me or if they let this affect anything. I got on Zoom with them and explained hey, I don't have any hate in my heart for anyone, I stepped in a landmine."
Disney sent a media trainer for future 'Mandalorian' publicity, too
Cara Dune was rumored to lead a Star Wars spinoff from The Mandalorian. Carano said Disney sent a media trainer to coach her on giving interviews after she came under fire on social media. Carano said their meeting began acrimoniously, too.
"She came in and she crossed her arms, she had her glasses on, she sat in the corner and seemed very cold," Carano said. "She's in my house and I ask her, 'Do you think you could take off the glasses so I can look you in the eyes and we can have a conversation? She's ready to hate me I think."
Carano said she left the media coaching session wtih a positive feeling.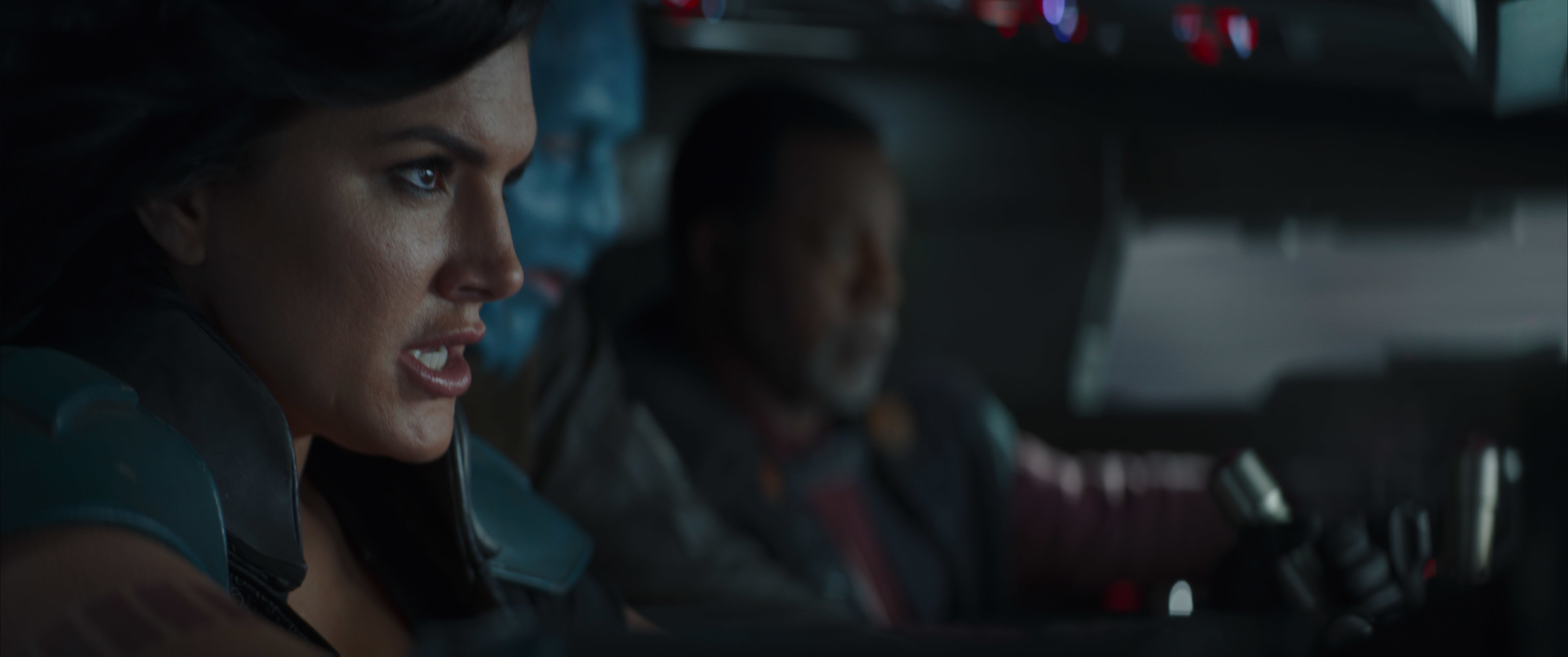 "She said, 'Look, you offered a logical anwer to an emotional repsonse. That's not what they respond to. It only helps if you offer an emotional response to an emotional response.'" Carano said. "I get that but why can't you offer a logical answer? That should be your right to. My logical answer is you guys kind of misinterpreted that and there's also this massive mob out there bullying people left and right. She left beaming and it was a great conversation. It was not a  problem. Then, I don't know, I voted."
What do you think? Should Carano have issued Disney's apology? Should they have dropped her from the Star Wars universe?
Source: Ben Shapiro Show Sunday Special Ep 111 (begins 6 minutes in)