'The Mandalorian' Star Gina Carano Explains Controversial Holocaust Post That Led to Firing
Gina Carano lost her job on The Mandalorian and potentially more Disney+ Star Wars spinoffs. The actor came under fire for her social media activity before and during the second season of the show. The last straw appeared to be an Instagram post, since deleted, invoking the Holocaust. Disney and Lucasfilm announced Carano was no longer employed.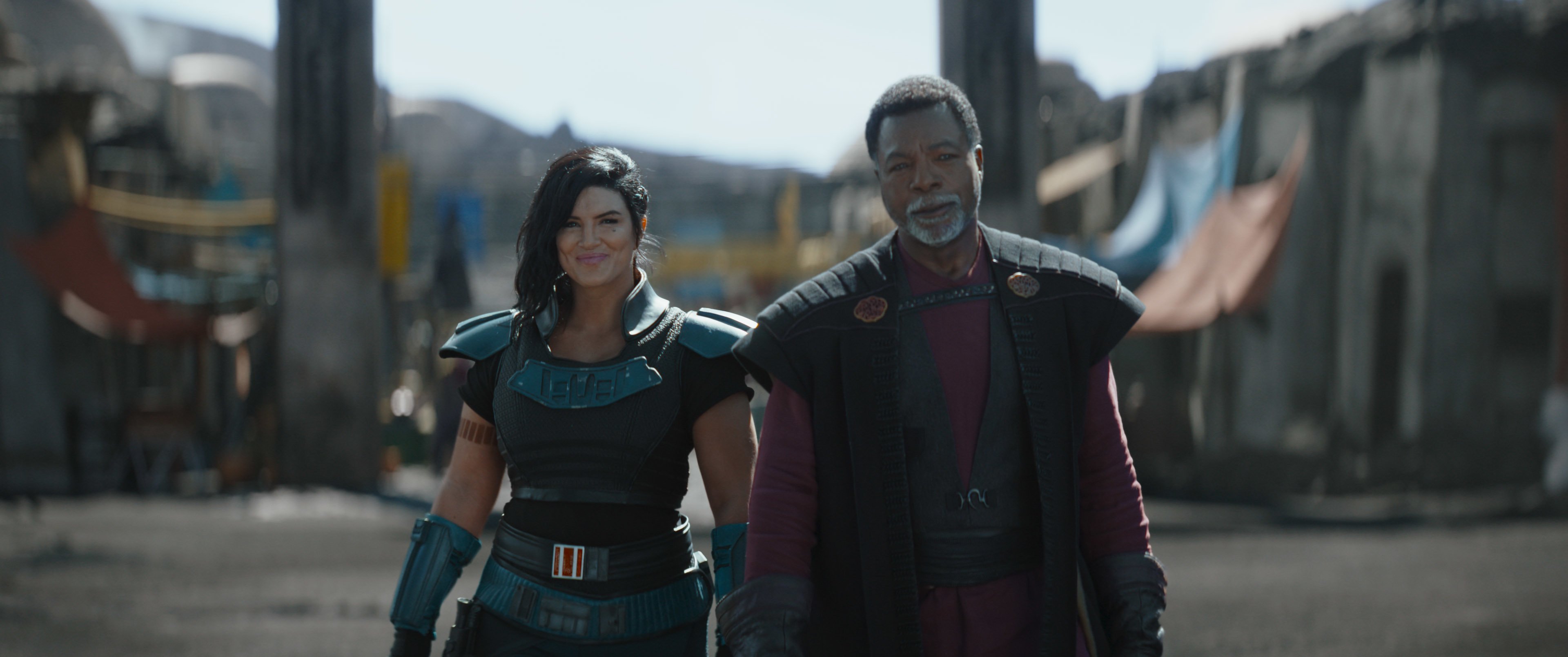 Carano wanted to explain the Holocaust post in question. She sat down for an interview with Ben Shapiro, for whom she's agreed to star in a movie since her Mandalorian firing, on Feb. 21. 
'The Mandalorian' star Gina Carano says she admires the Jewish people 
After the season finale of The Mandalorian, Carano posted that the neighbors of German Jews, including children, helped the Nazis round them up during the Holocaust. "How is that any different from hating someone for their political beliefs?" Carano asked. She told Shapiro she was inspired by Jewish survivors' capacity for forgiveness.
I am so inspired by the gentle spirit of the Jewish people going through that time. I watched this older Holocaust survivor, her court case. They found this old Nazi man and he was old and they rolled him in on a stretcher and really played this up. She forgave him. She forgave him in court after putting her through what she did and she faced him. I'm always so inspired by these stories. I always wondered how? How did that happen? So when I posted that, it wasn't something that I felt like was controversial. It was something I thought well, maybe all of us need to ask ourselves how that happened because it's important.

Gina Carano, The Ben Shapiro Show Sunday Special, 2/21/21
Gina Carano said her post never mentioned political parties
Carano came under fire by people who felt she was comparing Republicans and Conservatives with Jews persecuted in the Holocaust. Carano felt it important to clarify she did not name those political parties in her post.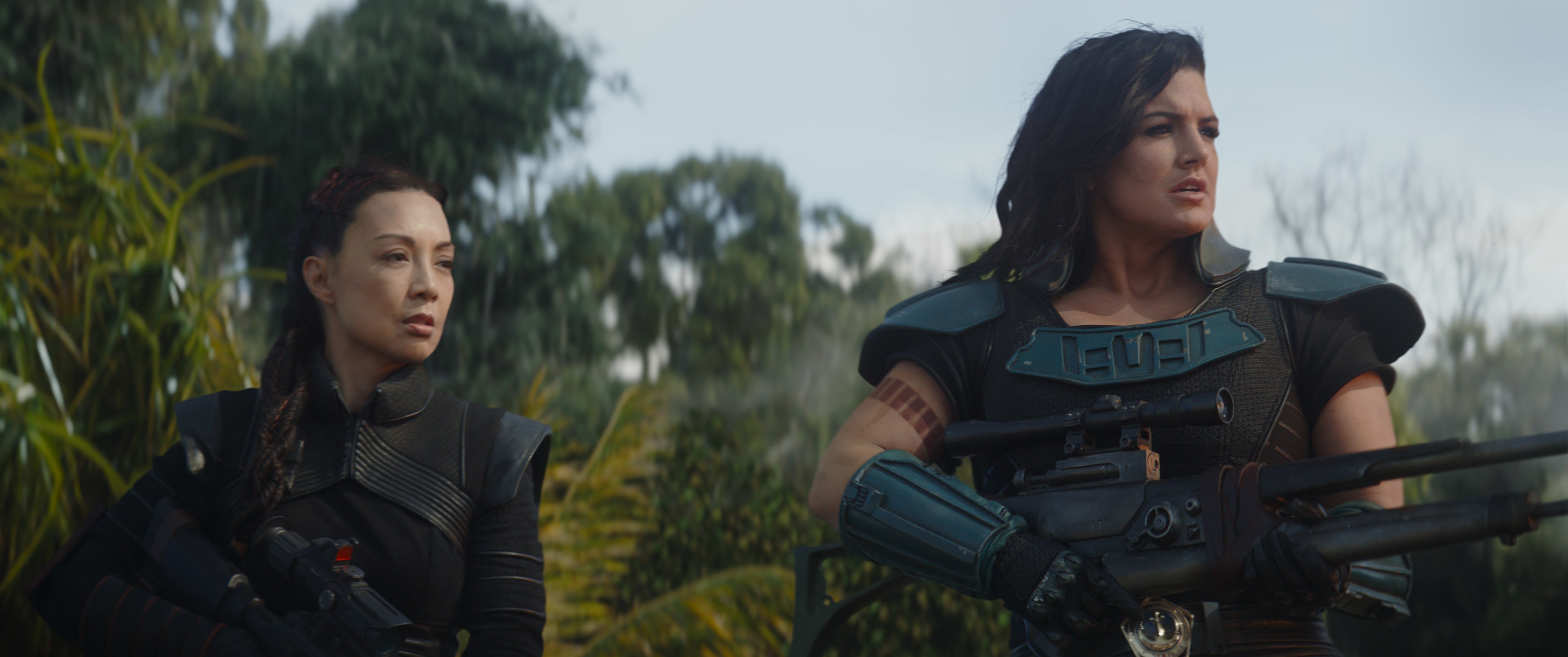 "The post never said anything about Republicans or Conservatives," Carano said. "It doesn't say anything about that in there. It was more about people tearing each other apart. I thought it would be more of a thing where you'd bring people together. I thought oh, this is bringing people together. Now after hearing so much, I actually have grown through the experience of just knowing that it's not fair to the Jewish community to just throw this out here so much."
What she learned from the reaction to this post and her 'Mandalorian' firing
After several controversial posts about trans pronouns, election fraud and mask mandates, the Holocaust post ultimately cost Carano her Mandalorian job. Carano does concede that she should have been more careful with her post, although does not outright apologize for it. 
"When you say the word Nazi and call someone a Nazi and you need to have a little bit more respect on it," Carano said. "So I understand that, but it was no way my intention [like] I've got every single big publication saying she's comparing conservatives and republicans to this. That's not really what I was doing. I was saying we as a people."
Gina Carano's earlier Anti-Semitic post 
In Dec. 2020, Carano shared a photo of old men sitting around a Monopoly board and globe. It was pointed out that the origin of the meme was an anti-Semitic caricature.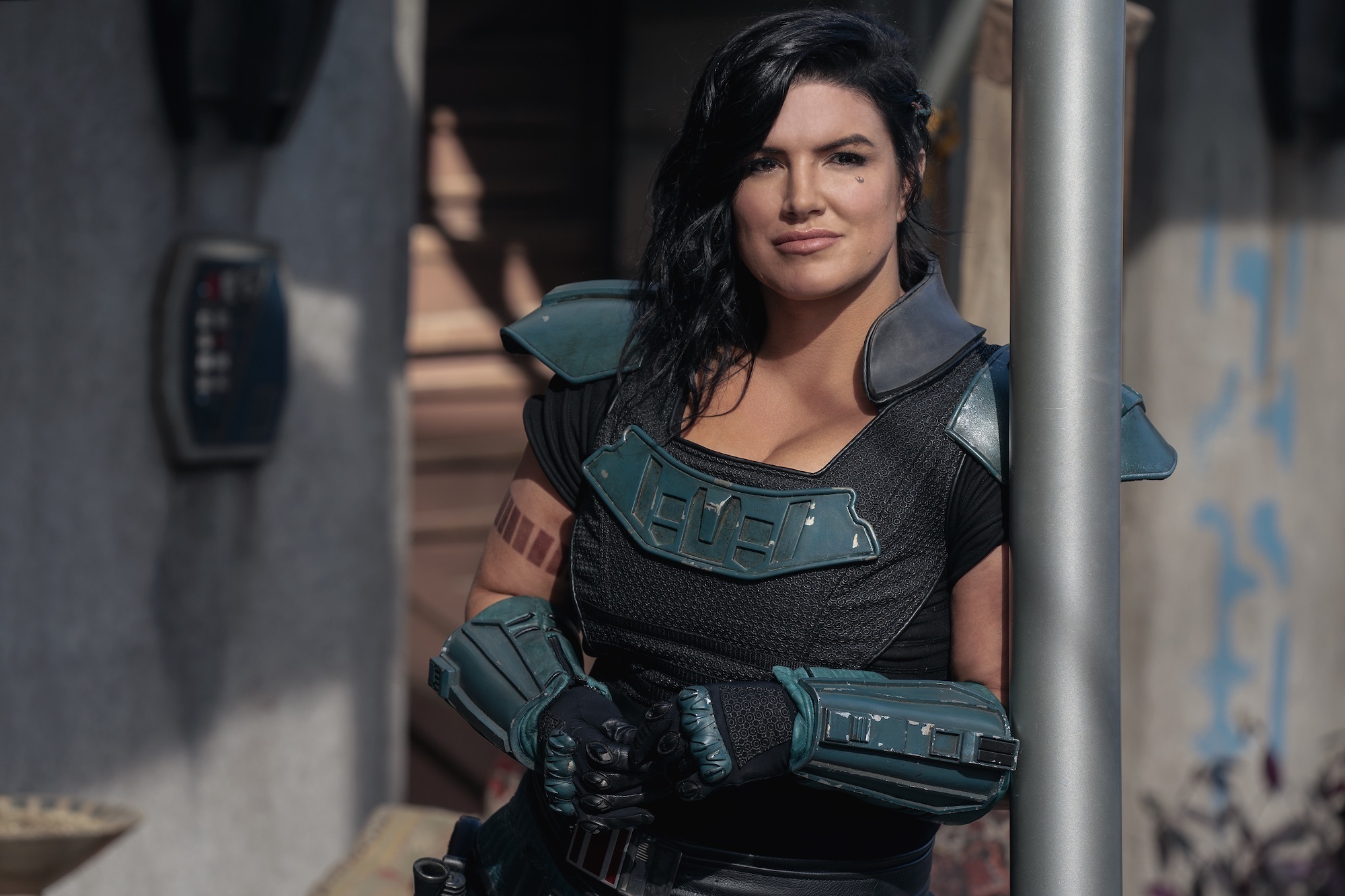 "I didn't know who those men were, but then I saw what they were saying and I saw the post and I saw the picture and they were two different pictures," Carano said. "So do I take that down? Do I take that down when it's not the same picture but the origins were? The idea in itself was that if we all join together, once again like my other one, if we all join together and stand up… If you really go through what I'm posting, I post something because I want people to think and I want to hear what people have to think."
What do you think? Were Carano's posts anti-Semitic? Does her explanation clarify her intentions?
Source: The Ben Shapiro Show Sunday Special Ep. 111 (Approx 25:00 in)