Mandy Moore Already Knows What's Next After 'This Is Us' Ends
We're just a few weeks away from saying goodbye for good to the Pearson clan on This Is Us, as the show is scheduled to wrap up its sixth and final season on May 24. We wouldn't blame the all-star cast if they took a bit of a break to revel in the show's last run and the success they've built around the poignant series, but for some like Mandy Moore, it's becoming clear they have no plans to rest on their laurels.
Moore, who plays family matriarch Rebecca Pearson, might be saying goodbye to a beloved character and the aging prosthetics she's donned for many scenes in the show that renewed her fame. However, she'll jump right into a new project that she's equally beloved for — her music.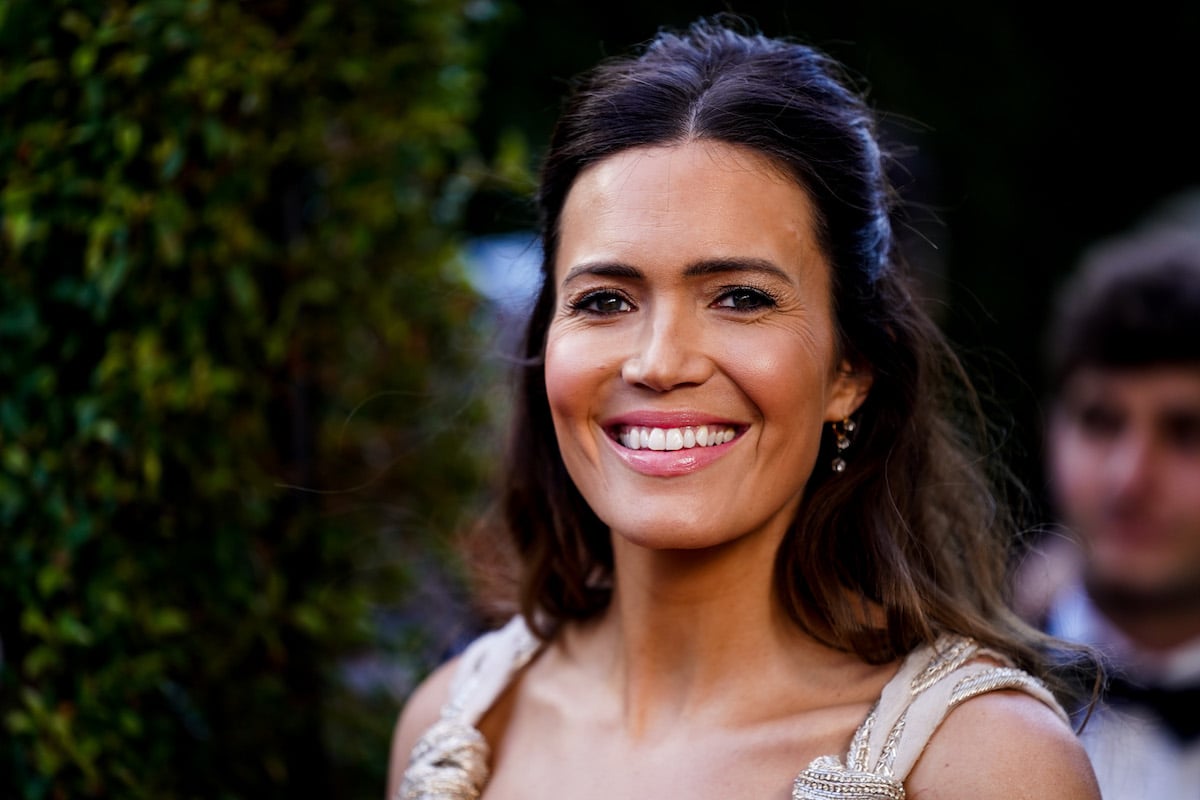 Mandy Moore's career began in music
Moore was discovered at age 15 by a FedEx driver who heard her singing and passed a tip along to a contact at Epic Records. She released her debut album So Real in 1999, with hit singles like "Candy" propelling her onto the music charts. She quickly followed that album with I Wanna Be With You in 2000 and Mandy Moore in 2001. She would release three more albums from 2003 until 2009, when she fell out of the music scene following her marriage to Ryan Adams.
Though Moore, now 37, has at times regretted some of her earliest pop hits, they also led to some of the breakout roles on the big and small screens. The eponymous single from I Wanna Be With You landed her the starring role of doomed Jamie Sullivan in A Walk to Remember in 2002. She's also lent her vocal talent to productions like The Princess Diaries and Tangled.
In 2020 she released an album called Silver Landings after more than a decade away from the music scene. Now, she's back with another new album that holds even more meaning from her personal life.
Moore's next album 'In Real Life' drops May 13
Though the artist has combined her passions for acting and music in several of her roles, including as Rebecca Pearson on This Is Us, Moore will be focused solely on her vocals when the show wraps up this spring. Her newest album, titled In Real Life, will be released May 13 according to her website. A single of the same name is already out and highlights the newest chapter Moore is living as a mother to her 1-year-old son Gus. 
"But I'm different now, I'm not sure how // The world don't revolve around me," Moore sings in one verse. "Coming out of the dark // With you in my arms // We see whatever we needed to see." The song's lyrics tap into the maternal role of change and being needed in a new way while raising children. 
Moore hopes that her fans will hear elements of their own life stories in her latest album, even though the songs are incredibly personal to her. "Even though this album is very specific to me and my experience — there's songs about my baby, my husband, my father, my friends — I hope everyone's able to see their own lives in it," she told Rolling Stone. 
Moore's first North American tour in a decade kicks off June 10
Moore will live out the dream Rebecca Pearson never realized by hitting the road to perform her music this summer. She'll sing on a whirlwind of 26 stages during June and July, according to her website, crossing the country to play everywhere from Atlanta to Seattle.
Going on tour will give Moore the chance to reprise one of the things she's missed most since her earliest days of music. In 2020, she told The Washington Post that seeing her husband and Dawes frontman Taylor Goldsmith perform live reminded her how much she missed that part of her life. "There would be pangs of jealousy that would bubble up when I would watch them, like, 'I want to do that so badly,'" she said. 
Now that This Is Us is coming to a close and she has new music to share, Moore will finally have that chance again. Her tour kicks off June 10 in Atlanta, Georgia.
RELATED: 'This Is Us': All the Actors That Portrayed Rebecca Pearson From Mandy Moore to Ava Castro