How Did Mandy Moore Become Famous? The 'This Is Us' Star On Her First Singing Gig
Multi-talented star Mandy Moore is best known for starring in the major NBC drama This Is Us. However, when she first role to prominence more than two decades ago, it was for her musical abilities.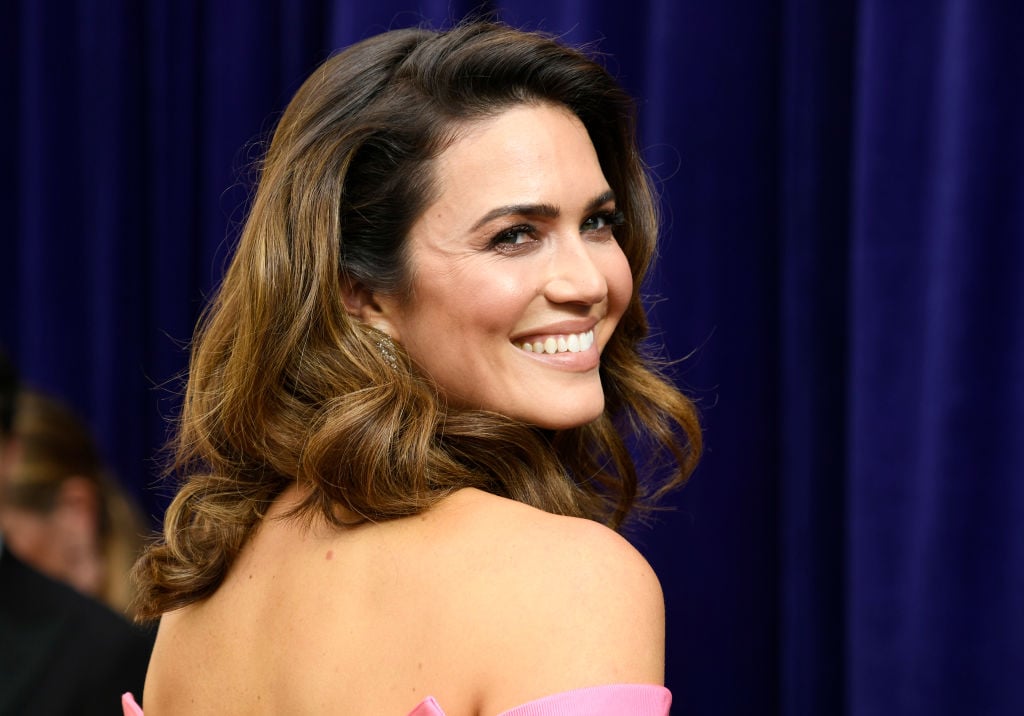 Today, the series showcases these talents often, and Moore is preparing to head out on her first tour in over a decade. Let's take a look at her rise to the top, from her first-ever gig through her many acting roles.
Mandy Moore broke out as a pop star in the early '00s
Moore's career began very young. Her first single, "Candy" was released in 1999, along with her debut album, So Real. At the time, there were a number of other teenage female pop stars making their debut — most notably, Britney Spears and Christina Aguilera, who were her "rivals" on the scene.
The artist continued to put out music, following up with not one, but three albums before her 20th birthday: I Wanna Be With You, Mandy Moore, and Coverage. After a few years, she returned with two more albums, Wild Hope and Amanda Leigh.
She later transitioned to acting
In 2020, Moore is as well known for acting career as her music one, if not more so. Her breakout roles were as mean girl Lana in the comedy The Princess Diaries and as Jamie, a teenager dying of cancer, in the romantic drama A Walk to Remember. Through these roles (and more), she also sang.
Moore continued her foray onto the big screen with the romantic comedies How to Deal and Chasing Liberty. But she really showed off her acting abilities in the satirical religious comedy Saved! in which she played Hilary Faye, a student at a Christian school. According to a recent Instagram post, Moore said she had "the BEST time ever making this movie."
Here's how Moore got her first singing gig
So how did Moore actually become famous? Her early rise to fame is the subject of an upcoming TV series, '90s Popstar. But before she landed her first record deal, the artist had smaller inspirations, including gigs in her home state of Florida.
"I didn't know you could do that!" Moore told Entertainment Weekly after she saw a young girl sing the national anthem at a basketball game. "So I begged my mom to record me singing a cappella with my little pitch pipe. My mom then hand-delivered it [to the arena], and I think she brought cookies." Apparently, it worked, because here we are.
She's returning to music
After Amanda Leigh, Moore went many years without recording her own music. This is, in part, due to relationship with her ex-husband, Ryan Adams. "His controlling behavior essentially did block my ability to make new connections in the industry during a very pivotal and potentially lucrative time — my entire mid-to-late 20s," she said in 2019.
Now, her first album in more than a decade is almost here. Moore announced last year that she was working on music in conjunction with her husband, musician Taylor Goldsmith. Her seventh album, Silver Landings, is due out in March 2020. Welcome back, Mandy!