'This Is Us': Mandy Moore Wondered If She Should 'Change Direction' Before Joining the Show
This Is Us Season 6 just brought the beloved NBC series to an end, and it's hard to imagine a time before it existed. Of course, the show didn't begin telling the Pearson family's story until 2016. And before This Is Us became a reality, Rebecca Pearson actor Mandy Moore wondered whether she should "change direction" with her career.
Rebecca Pearson has become 1 of Mandy Moore's most well-known roles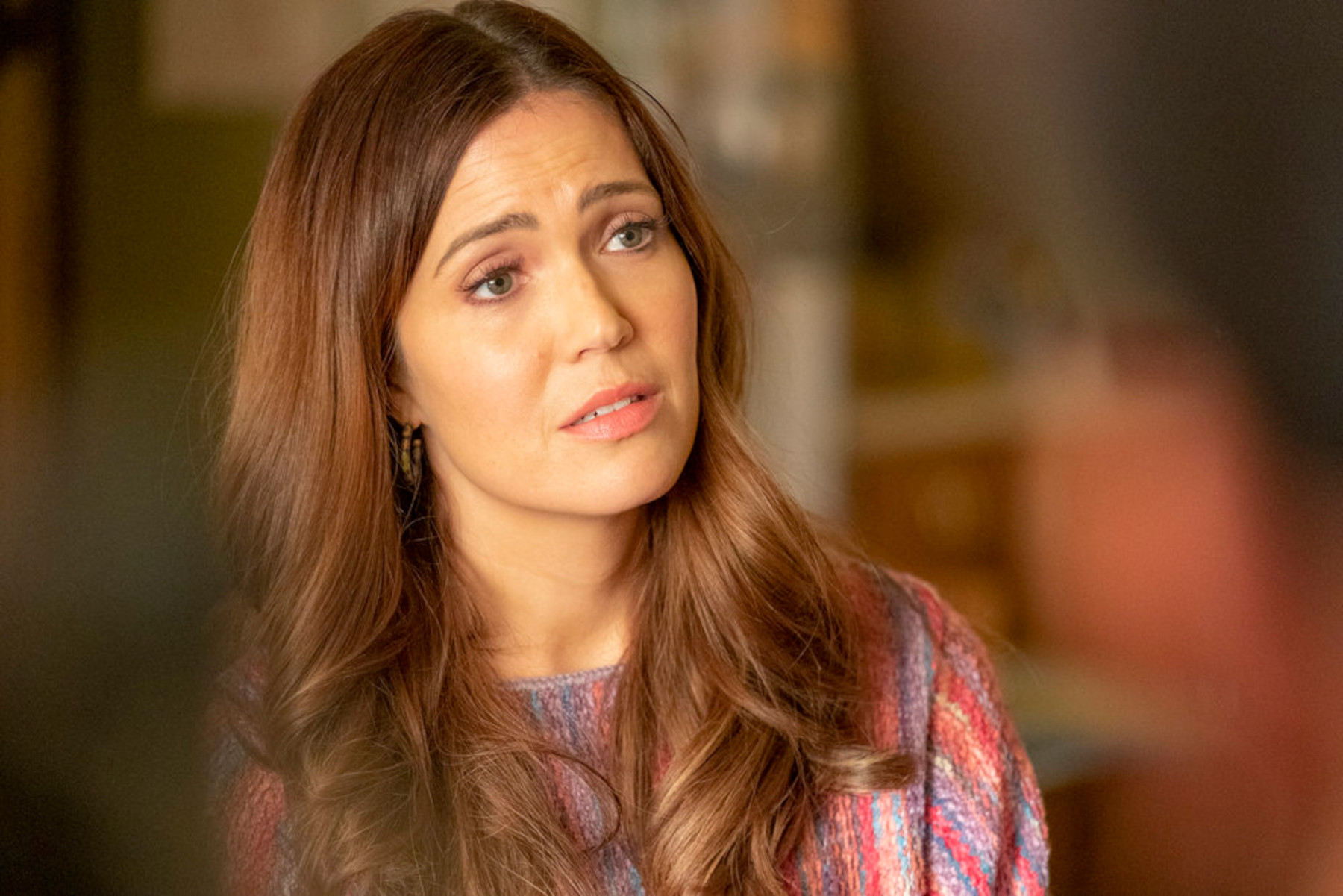 RELATED: 'This Is Us': Jon Huertas Explains Why Fans Never Saw Rebecca and Miguel's Wedding
Mandy Moore kicked off her career with music videos and films like A Walk to Remember, but This Is Us has quickly made Rebecca Pearson one of her best-known roles.
The matriarch of the Pearson family, Rebecca remains at the center of the NBC series throughout its run. Her romance with Jack (Milo Ventimiglia) sets all of the storylines into motion. And the show sees her moving beyond that relationship to raise her kids, then pivots to her heart-wrenching experience with Alzheimer's.
Speaking with TV Guide, Moore referred to Rebecca as "the role of a lifetime." And given the scope of the character, it's easy to see where she's coming from.
Fans will no doubt miss Moore's performance on This Is Us, and bidding farewell to Rebecca couldn't have been easy for the actor. Funnily enough, she considered making a major career change before accepting the role. Fortunately, she wound up joining the cast instead — giving her the chance to pursue acting further and bringing fans on an unforgettable journey.
Mandy Moore thought about changing 'direction' before 'This Is Us'
RELATED: 'This Is Us': Dan Fogelman Was Originally 'Contemplating' 4 Seasons
Given how much fans appreciate Mandy Moore's performance on This Is Us, it will probably come as a surprise that the actor considered making a career change before accepting her role.
During an appearance on On Air With Ryan Seacrest, Moore recalled all the rejection she faced ahead of This Is Us. It left her wondering whether it was time to pivot.
"I mean, I'm 38," Moore said. "I've been doing this since I was 15, and this was certainly this very unexpected chapter of my life. I mean, before the show came along, I was contemplating just kind of… not throwing in the towel, but like, maybe I need to change direction."
She added, "I just felt like I wasn't getting traction, and there was so much rejection, which is obviously a huge part of being an artist anyway. And then, lo and behold, this incredible gift came into my life."
Moore credited This Is Us creator Dan Fogelman with recognizing her talent. And we're certainly glad he did. But what's next for Moore after the NBC series?
What's next for the actor now that 'This Is Us' is over?
This Is Us gave Mandy Moore the opportunity to test her acting chops. But that doesn't necessarily mean she'll continue down this path. In fact, Moore has focused heavily on music recently. And she told The Hollywood Reporter that she's undecided about what's next:
"I don't know! I am giving myself a little distance to really take in this six-season journey and then figure out from there, and just not giving myself the pressure of, 'What's next in this given moment?' We're going on tour for a couple of weeks and will have a fun summer, and then I think I'll sit down and say, 'What do I want to do that I won't just constantly compare to this last experience?'"
After so many episodes of the NBC series, it makes sense the actor might want time to think. And fans will no doubt be excited no matter where she ends up. In the meantime, they can enjoy her time as Rebecca Pearson.
All six seasons of This Is Us are currently streaming on Peacock and Hulu.
RELATED: 'This Is Us': Milo Ventimiglia Says He and Mandy Moore 'Always Found Their Way Together' on Set