Mandy Moore Wrote Music to Get Over Ex-Husband Ryan Adams, But We'll Never Hear It
Despite initially moving away from her musical roots, Mandy Moore has continued to write lyrics about her experiences, such as her divorce from Ryan Adams, even if her fans don't get to hear them.
Mandy Moore made a splash in the late '90s and early 2000s with pop hits like "Candy" and starring roles in movies like A Walk to Remember. But she disappeared from the spotlight for much of her twenties, which she largely attributes to her troubled marriage to Ryan Adams. 
Moore followed her painful divorce in 2016 by becoming the beloved Pearson family matriarch in This Is Us, which is about to wrap up its sixth and final season. Despite initially moving away from the musical roots that made her famous, the singer-songwriter has continued to write lyrics over the years — even if her fans don't get to hear all of them. 
Mandy Moore and Ryan Adams were married from 2009 until 2016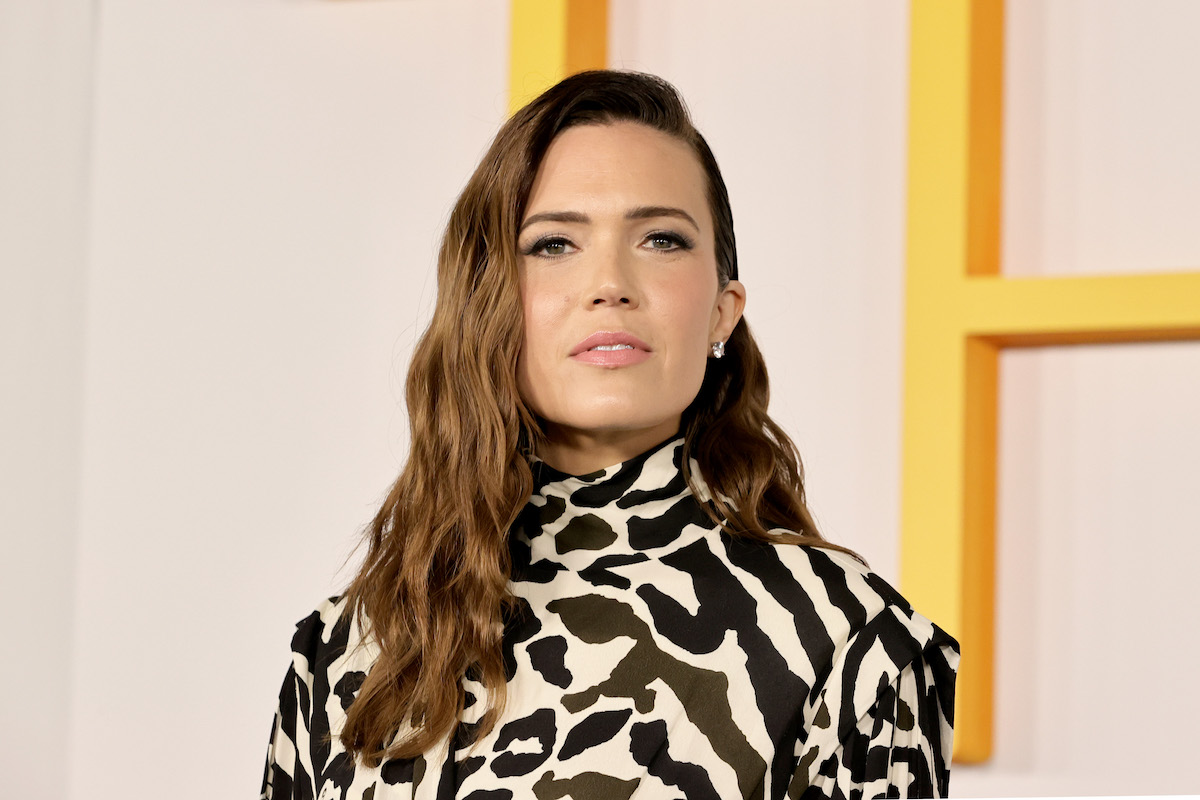 Moore married Adams in 2009 when she was 25. Moore does say "beautiful" moments occurred during her union with Adams, as People reports. But these experiences were overshadowed by his "psychologically abusive" behavior. The pair split in 2015 and officially divorced in 2016. 
Moore was one of seven women to accuse Adams of being manipulative, controlling, and obsessive in a 2019 New York Times expose. (Adams denied the claims.) Following this piece, she continued to speak about the toll her unhealthy marriage took on her confidence and creative endeavors. 
"I wasn't a participant in my own life for a while," Moore told People. "I poured so much of myself into my personal life and when that wasn't as fruitful as I hoped it would be and I extricated myself from that situation, I was able to realize I wasn't honoring myself and my dreams and what I wanted in life."
Moore wrote music to move on from Adams but won't release it
Moore admits that one of the most hurtful parts of her marriage was how it affected her music. Moore spoke publicly on several occasions about how Adams would make her doubt her musical talent and stunt her ability to make connections in the industry. 
A longtime songwriter, Moore told The Washington Post she did indeed write music to move on from her relationship with Adams. However, it was meant to help her heal, not to perform or make public. As the Post explains, it's the main reason why her 2020 album, Silver Landings, contains few traces of Adams at all. 
"I would know sometimes after writing a song, I'm not interested in actually singing that and putting it out in the world," Moore told the Post. "That was for me. I needed to say that, but the world doesn't need to hear it."
Though the decision not to release anything related to Adams was an emotional one, it was also practical. Had any of those songs become hits, Moore would have needed to perform them again and again. Now, it's not something she needs to think about. In fact, Moore seems happiest when she doesn't need to speak about Adams at all. 
Mandy Moore now collaborates with husband Taylor Goldsmith
​​
Silver Landings marked Moore's return to music after more than decade since her last album release. Now, the singer is preparing for her next album release on May 13, 2022, titled In Real Life. Moore collaborated with husband and Dawes frontman Taylor Goldsmith on both efforts. 
Moore brought baggage from her relationship with Adams to the experience of writing tracks on Silver Landings with Goldsmith, she admitted to the Post:
"I was so scared. I have my own full set of issues that I have to contend with when it comes to self-doubt … I'm scared to tiptoe back into that territory, and with my person, because I've been down that road before, and our relationship is the most important thing in the world to me."
That said, Moore has moved past this and worked with Goldsmith on numerous occasions. He's a key collaborator on her upcoming album. The pair released a single "Finding You Backwards" in early 2022; Amazon included it in the soundtrack to the streaming service's rom com, I Want You Back.
Working with his wife is something Goldsmith has celebrated several times, including during the release of the single. "Getting to sing it with my wife made it even more special for us," he said, according to JamBase. "We're very psyched to be a part of this movie but even more so to have created such an important memory for us."