Mandy Moore's Baby Boy Has 1 Thing in Common With Princess Eugenie's Royal Baby
The year so far has been a bit of a rollercoaster ride, but after an abysmal 2020 things are finally starting to look up. And even among a deadly pandemic, natural disasters, death, and destruction, there's always something good going on. Like American actor Mandy Moore and British royal Princess Eugenie welcoming new babies.
On the surface, Eugenie and Moore have very little in common. Both live in different countries and have very different roles in society. However, these two women just became unexpectedly linked thanks to the births of their firstborn sons.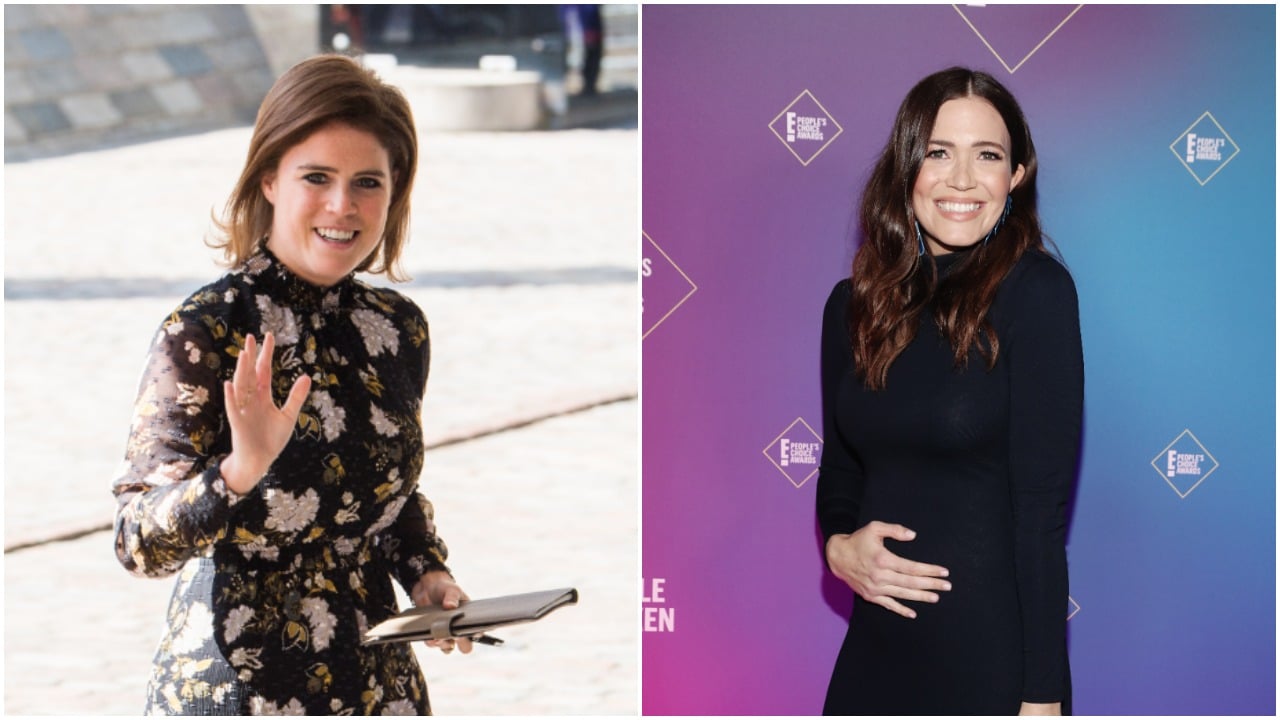 Princess Eugenie welcomed a royal baby boy in February
The birth of a royal baby is always cause for celebration and Eugenie's first child with husband Jack Brooksbank is no exception.
The first photos of the child show a beaming Eugenie holding her son, who she chose to name August. She revealed the moniker in an Instagram post. 
"We wanted to introduce you to August Philip Hawke Brooksbank," Eugenie wrote. "Thank you for so many wonderful messages. Our hearts are full of love for this little human, words can't express."
According to Harper's Bazaar, the couple named their son after Queen Victoria's husband Prince Albert, whose middle name was Augustus. Prince Albert is August's great-great-great-great-great grandfather.
The middle name honors Princess Eugenie's grandfather Prince Philip.
Mandy Moore named her new baby son August like Princess Eugenie
RELATED: 'This Is Us': Mandy Moore Prepared for Motherhood Playing Rebecca Pearson — 'I'm Totally Ready to Have Kids Now'
Related post url: 
Shortly after Princess Eugenie gave birth to her son, This is Us star Moore also became a mom.
"Gus is here," Moore posted on Instagram alongside a photo. "Our sweet boy, August Harrison Goldsmith. He was punctual and arrived right on his due date, much to the delight of his parents. We were prepared to fall in love in all sorts of brand new ways, but it goes beyond anything we could have ever imagined."
She and husband Taylor Goldsmith welcomed the child on Feb. 23.
August is becoming a popular baby name
The name August still isn't in the top 10 or even the top 100 on the Social Security Administration's list of most popular baby names. But it has been gaining popularity in recent years.
According to Huff Post, the name August jumped up the list from number 673 in 2004 to number 167 in 2019. The name comes from the Latin word augere, meaning "to increase." The title given to Roman emperors meant "esteemed" or "venerable." 
And this history is part of what makes it so popular to this day. "So many celebrities along with other parents have chosen August because it manages to be new and old at the same time, to break with conventional male names like William and James but also to be deeply rooted," Nameberry founder Pamela Redmond Satran told Huff Post.
"It's a kind of 'Have Your Cake and Eat It too' name … Plus, August has a great meaning ― literally, 'great!'"
Other celebrities including Dave Matthews, Mariska Hargitay, and Lena Olin all have kids named August.