'Manifest': 4 Mind-Blowing Predictions and Theories For Season 4
As 'Manifest' Season 4 heads into filming, here are some of the most popular fan theories and predictions for the final chapter.
Manifest Season 4 will have a lot of explaining to do. As the missing plane drama's final chapter, season 4 must answer all the burning questions the show has created in the last three years. And with quite a few cliffhangers in the season 3 finale, there's plenty of plot twists to address in the season's early episodes. Unfortunately, the new installment is still several months away; Netflix will reportedly begin filming in November 2021. Until release day, fans are left with only their thoughts about what's to come. Here are some of the most mind-blowing theories about Manifest Season 4.
[Spoiler alert: The following story contains spoilers for Manifest Seasons 1 through 3.]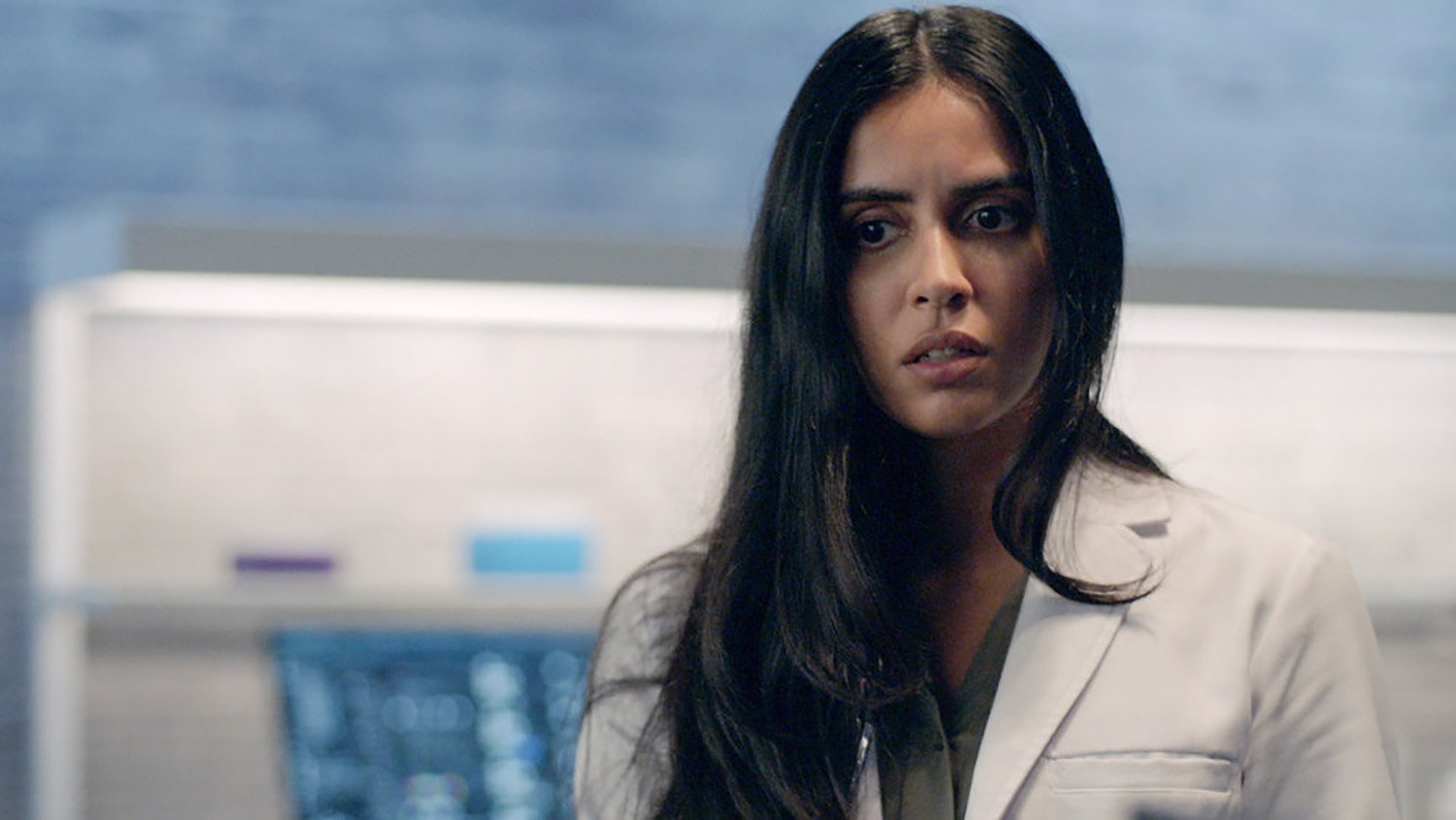 Ben and Saanvi will end up together
Ever since Ben Stone (Josh Dallas) and Saanvi Bahl (Parveen Kaur) began working together to solve Flight 828's disappearance in season 1, many fans have rooted for the two to become a couple. The characters do share an undeniable chemistry, and Flight 828 has connected them in a much deeper way. Plus, fans can't forget about the fact that Saanvi already considered her romantic feelings for Ben when The Major (Elizabeth Marvel) pointed out their chemistry earlier in the series.
In the season 3 finale, Angelina (Holly Taylor) killed Ben's wife, Grace Stone (Athena Karkanis), and kidnapped their baby daughter, Eden. The tragedy will undoubtedly affect Ben for quite some time in season 4, but a fan on Reddit pointed out that Grace's death might have been meant to pave the way for "Benvi" all along.
"I feel like the show has been setting them up since the beginning. The chemistry between the two has always been there since day one. With Grace out of the picture now, I think it's only a matter of time before something happens between them," the user wrote.
Flight 828, Captain Daly, and Cal time traveled
Manifest Season 3 gave fans a somewhat (but barely) clearer idea of what happened to Flight 828 — it went to another realm of some kind. In the final episodes, fans saw the mysterious, glowing tailfin disappear when Cal Stone (Jack Messina) touched it, and Cal vanished along with it. Presumably, Cal and the tailfin went to the same place as Flight 828 did when the mystery began.
As fans may recall, Flight 828 Captain Bill Daly disappeared in season 1. Then, he returned inside a missing plane for just a few seconds. Both Bill and the plane vanished into thin air again, but if fans looked closely, they might have noticed an interesting detail.
As PureWow noted, Bill was wearing his captain's uniform, which he wasn't wearing at the time of his disappearance. Likewise, Dr. Fiona Clarke (Francesca Faridany), whom he kidnapped, was nowhere to be seen. Thus, it seems more likely that Bill had just reappeared from the moment Flight 828 vanished on its way to New York more than five years earlier.
If this time travel theory is true, it would also explain how Cal aged five years when he returned from the other realm. Perhaps he and Bill entered some sort of time warp.
The Major is an older version of Michaela
This may be one of the more far-fetched earlier theories, but it's still going strong into Manifest Season 4. Some fans believe that Michaela Stone (Melissa Roxburgh) and The Major are the same. As a Reddit user pointed out, the characters look similar and, more importantly, wear the exact same necklace. They also share an intense interest in the Callings and Flight 828's mystery. The Major's strong desire to research Flight 828's passengers could be rooted in the fact that her younger self was a passenger.
This theory could connect to the time travel theory. Unfortunately, The Major died in season 2, so she likely won't reappear again in season 4. However, the characters continued to mention her in season 3, so she could play a role from afar.
The Bermuda Triangle is to blame for Flight 828's mystery
Ah, the Bermuda Triangle, where things disappear. This theory might make the most sense regarding Flight 828's mystery. As Looper noted, the plane traveled from Jamaica to New York, so it likely flew over the Bermuda Triangle. And according to a fan theory on Reddit, the Lost City of Atlantis' technology — which harnessed the power of telepathy — might have affected Flight 828 when the plane flew over the Bermuda Triangle.
Fans will have to wait for Manifest's final installment to see which theories, if any, hold true. For now, Manifest Seasons 1 through 3 are currently streaming on Netflix.