'Manifest': The Best and Worst Episodes of Season 2, According to IMDb
Manifest Season 2 kicked the action, suspense, and drama up a notch as Flight 8282 passengers dived deeper into the mystery of the missing plane. Many fans were completely hooked on the series at this point — especially when Manifest moved to Netflix, making it seriously binge-worthy. However, some Manifest Season 2 episodes performed much better in ratings and reviews than others. Here are the season's best and worst episodes, according to IMDb.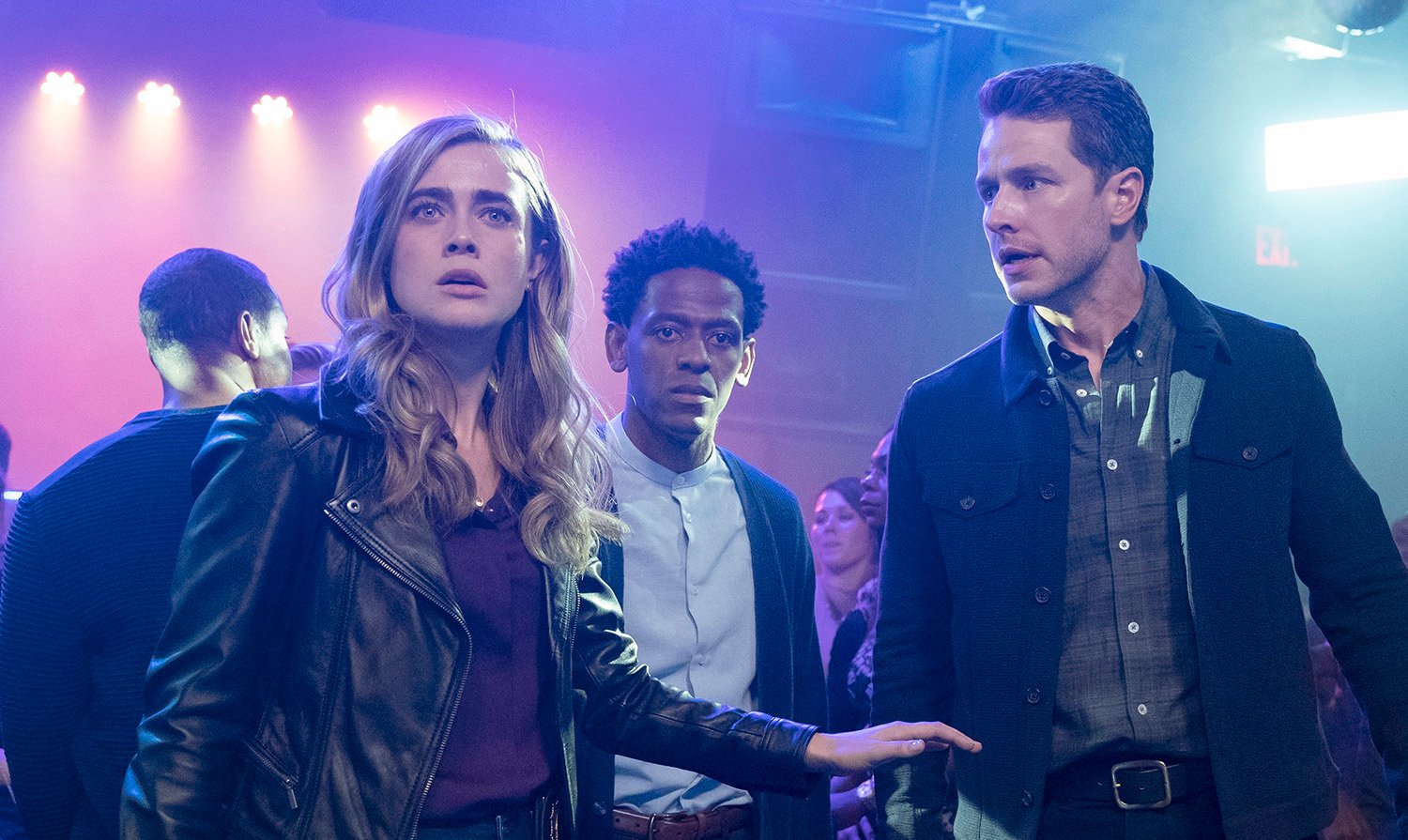 'Manifest' Season 2 Episode 7 had the highest rating on IMDb
Manifest Season 2 Episode 7, "Emergency Exit," stood out as the best episode of the season — and the third-best of the entire series — with an IMDb rating of 8.2 out of 10. This episode seemed to contain the most thrill and suspense of the season, as well as the most emotion.
In episode 7, Ben (Josh Dallas) and Michaela (Melissa Roxburgh) decide to confront Adrian (Jared Grimes) about Olive's (Luna Blaise) involvement in the Church of Believers. He receives a text from Adrian to meet him at the local club for a drink. Meanwhile, Olive and TJ (Garrett Wareing) also decide to visit the club for a stress-free night.
Unfortunately, the night turns out to be quite the opposite. Ben and Michaela quickly realize the club has quite a few Flight 828 passengers in attendance. Then, a fire breaks out with the doors locked and no cell service, confirming their suspicion: church member Isaiah (Olli Haaskivi) set a trap. He lured the passengers there to prove that they are all miracles who will survive death.
While trying to escape the building, Isaiah kidnaps Olive. TJ tackles Isaiah when he looks away, but flames take over, presumably killing TJ. The Stone family escapes just before the building explodes.
While some fan reviews thought the episode was a bit far-fetched, others loved the progression of the mystery.
"You see more action in it. You finally know what is happening," one reviewer wrote.
Episode 8 didn't see the same success
Manifest Season 2's next episode, "Carry On," didn't quite live up to the same hype. This episode had a 7.5 rating on IMDb.
After the club tragedy, Olive mourns TJ, and Ben tries to console his daughter. A Calling takes Ben and Olive to a meditation center not too far from the club, where Olive tries to connect with TJ. However, Ben hears a strange chanting, which leads him and Olive underground. In a tunnel, they find TJ, badly-wounded but alive. After a heartfelt reunion, they take TJ to the hospital.
In the reviews, some fans felt the episode contained too much filler and didn't answer any of the show's important questions.
"The calling is being abused to make something like filler episodes, and this is not the first time [they've done] this," one person wrote.
Fan-favorite TJ left at the end of 'Manifest' Season 2
After seeing Olive go through the pain of thinking her boyfriend died in the fire, many disliked TJ moving away at the end of the season. He left to study abroad in Egypt, where he hoped to find more answers to the Flight 828 mystery.
Unfortunately, fans never saw him in season 3. But with season 4, the final chapter, now underway, is there a chance TJ will finally come back to Olive? Fans will have to wait for release later this year to find out.
Manifest Seasons 1 through 3 are now streaming on Netflix. Season 4 is currently in production.