'Manifest' Creator Jeff Rake Hints That Two Cast Members Are Leaving
Shortly after 'Manifest' aired its season 3 finale, creator Jeff Rake hinted that two cast members are leaving the series.
Manifest aired its season 3 finale on NBC on June 10, 2021, leaving fans with more questions than answers. After a shocking ending with several plot twists, the fate of a few characters hangs in the balance. To make matters worse, Manifest is still one of NBC's bubble shows, which means that it hasn't been renewed or canceled yet for season 4. Fans may not know what's in store for the future of Manifest, but show creator Jeff Rake has hinted that if the show does continue, two key cast members will not return.
[Spoiler alert: The following story contains major spoilers for the Manifest Season 3 finale. ]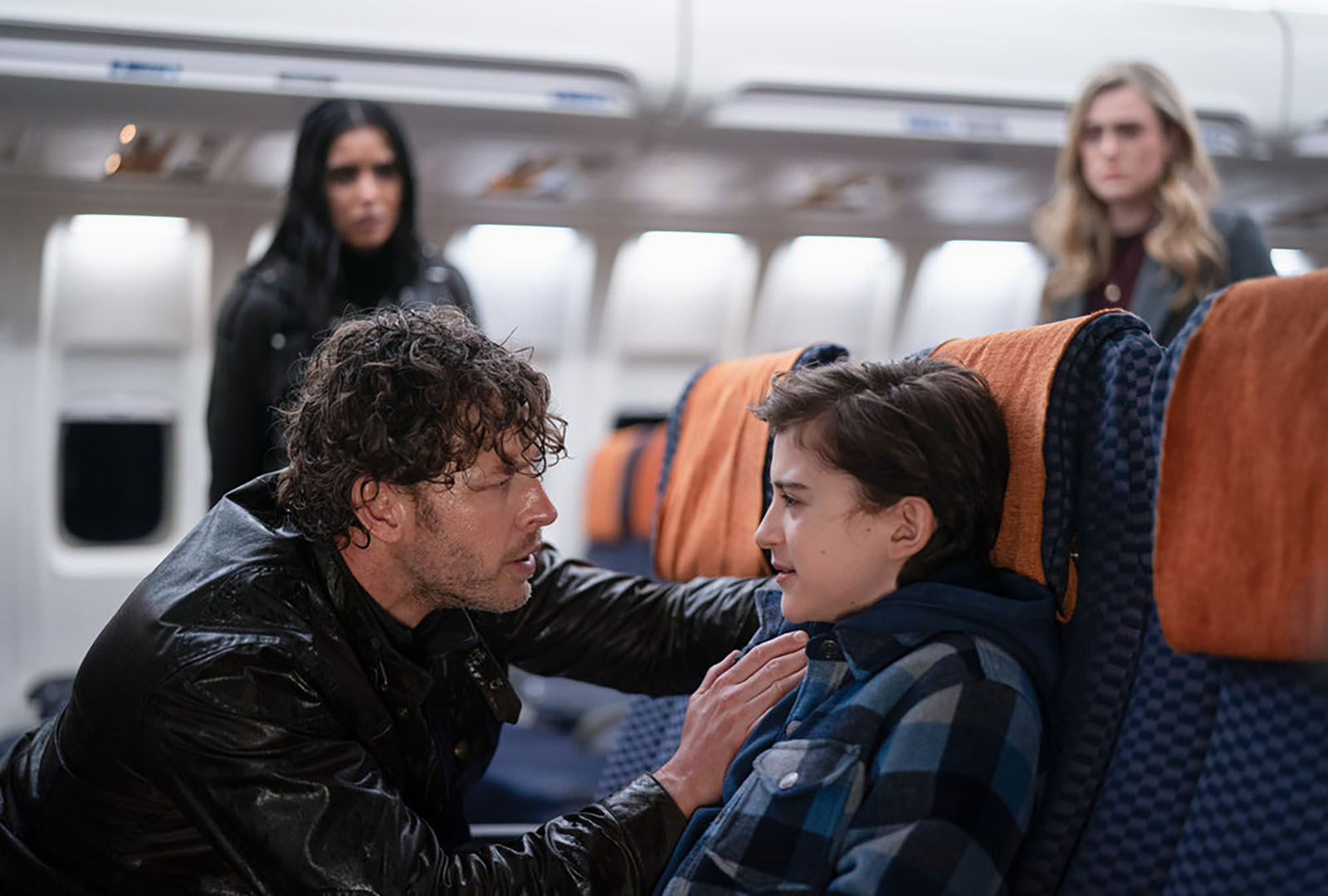 What happened in the 'Manifest' Season 3 finale?
Manifest fans can likely all agree that the season 3 finale evoked a whirlwind of emotions and quite a lot of confusion. After Cal (played by Jack Messina) discovered that the burns on his body and the world's natural disasters were connected to Eureka's testing on the Montego Flight 828 tailfin, he and his parents set out to beg the facility to end its research. To prove that the research was causing harm, Cal touched the tailfin and disappeared into thin air, leaving everyone to wonder where he went.
Ben (Josh Dallas), Saanvi (Parveen Kaur), and Vance (Daryl Edwards) realized that Cal could only come back if they returned the tailfin to the ocean, but that meant heading out into a massive electrical storm. Saanvi and Ben risked their lives to complete the task.
Meanwhile, the rest of the Flight 828 passengers banned together to put a stop to the Stone family's involvement with Vance and the government. Angelina (Holly Taylor) headed back to the Stone house to take baby Eden, believing that the infant was her guardian angel. Eden's kidnapping ultimately led to Grace's (Athena Karkanis) demise.
With the tailfin back in the ocean, Cal returned home, but he somehow jumped to age 17. He found his mother dying in her bedroom, and Grace spent her last moments wrapped in her son's arms. What does this shocking ending mean for the Stone family's future?
Jeff Rake bids farewell to Jack Messina
RELATED: 'Manifest' Q&A With Jeff Rake and Josh Dallas Will Tee Up The Finale
Related post url: 
It looks like Cal has finally caught up to his twin sister Olive's (Luna Blaise) age, which means that young Cal's actor will no longer appear as part of the Manifest cast. On June 11, the producer tweeted out a "thank you" message to Messina, which seemed to indicate the end of Messina's run on the show.
"A huge thank you to my great friend and colleague @theJackMessina. You started your journey with us as a boy and ended a young man. And I'm not talking about what happened last night," Rake wrote. "I'm so grateful for your professionalism, your excellence, and your friendship. #Manifest."
Messina's departure from the show would likely mean that teenaged Cal, played by Ty Doran of American Crime fame, is here to stay. Of course, this development opens the floor for several questions. Where did Cal disappear to when he touched the tailfin? How did he age five years during his disappearance? How will Olive and Ben react to Cal's older self? With season 4 up in the air, it's possible that fans will never receive answers.
Rake paid tribute to Athena Karkanis, too
Some fans hoped that Grace would survive her altercation with Angelina and return for season 4. Unfortunately, if Rake's Instagram post is any indication, that won't be the case. In addition to sharing a post for Messina, Rake also offered a tribute to Karkanis.
"Endless love, affection, and gratitude to the exquisite Athena Karkanis. You gifted us weekly with humanity, authenticity, and complexity," Rake said. "I'm humbled by your selflessness and your partnership. Thank you always."
Rake did not explicitly reveal that Messina and Karkanis have no plans to return for season 4, but it's worth noting that he only wrote tributes for these two Manifest cast members. Of course, it is Manifest, where the craziest things can happen. There may still be hope for Grace after all.