'Manifest' Creator Reveals 1 Big Theme of Series, Plus How They Survived Being Canceled
Manifest has become one of the hottest shows on Netflix. Originally airing on NBC, the supernatural drama series has found a new life on the popular streaming service. Manifest has not left the Netflix Top 10 list following its debut on the platform and newfound popularity –  it remained in the top five as of Sept. 1. However, NBC planned to cancel the show because of low ratings, leaving many fans with many unanswered questions. Ultimately, the show was saved by Netflix, and the streaming service announced the show would be renewed for a fourth season. So what exactly saved Manifest from cancellation?
[Spoiler Alert: This article contains spoilers from Manifest]
Fans campaigned for 'Manifest' to get renewed for another season
Due to an online campaign to #SaveManifest, the show was picked up by Netflix and will premiere the fourth season of the series. Created by Jeff Rake, Manifest centers on the missing passengers and crew aboard Flight 828 and its mysterious reappearance after more than five years. The people on the plane were presumed dead, and they must adjust to a world that has moved on without them. But, the secret behind their puzzling disappearance starts to unravel as the show progresses. 
In an interview with Entertainment Weekly, Rake expressed his gratitude to the fans of Manifest and talked about the major themes of the shows. "It's such a combination of emotions, from gratitude to humility to shock and awe and incredible excitement," he told the outlet. 
"There was a month of uncertainty where it looked like something might come together, but there were many hurdles to jump, and so you manage your expectations," he continued. "You're hoping for the best but don't want to go through a second round of disappointment. Thankfully I've had colleagues and family to accompany me along this journey, but the result is so incredible."
The show's underlying theme is faith and religion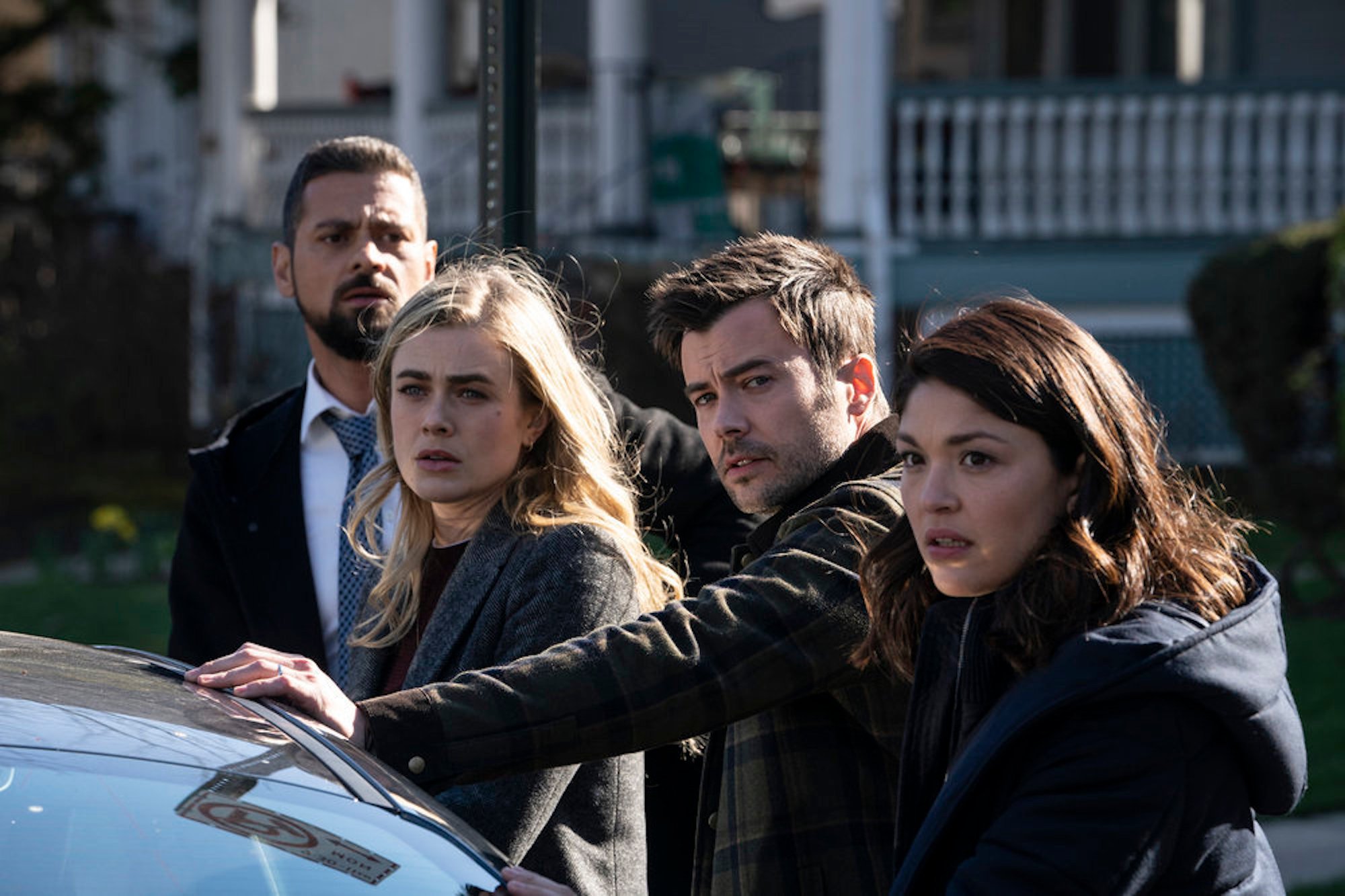 Just like it was the central theme of Manifest Season 3, faith played a huge role in the show's death and resurgence according to Rake. He said that religion is a big theme throughout the entire show. "You're right, it was a theme of last season. It's an underlying theme of the entire series," he explained in the interview. "My fellow producers and I had been talking about it, there is something very meta about the show's death and rebirth, given that that's the story of the series itself."
In season 3, a 6,000-year-old piece of wood washes ashore near Mount Ararat, a volcano in Turkey. This is supposedly the location of Noah's Ark. It is then discovered that the wood appeared the same day the flight disappeared from existence. The hint suggests that God was responsible for the plane's mysterious disappearance five years ago. Additionally, the wood is believed to give scientists the power to "recreate miracles," which connects faith and science.
Faith is a recurring theme throughout Manifest. For instance, when the passengers return after five years, they start to experience a sensation referred to as "callings." In the first episode of the series, siblings Ben (Josh Dallas) and Michaela (Melissa Roxburgh) both hear a voice telling them to "set them free," which leads them to rescue two abducted girls. 
Also, the New Testament verse from Romans 8:28 is a recurring theme in Manifest, from the flight number to the address where Michaela finds the kidnapped girls. The verse reads: "And we know that for those who love God all things work together for good, for those who are called according to his purpose."
Will the main cast members return for 'Manifest' Season 4?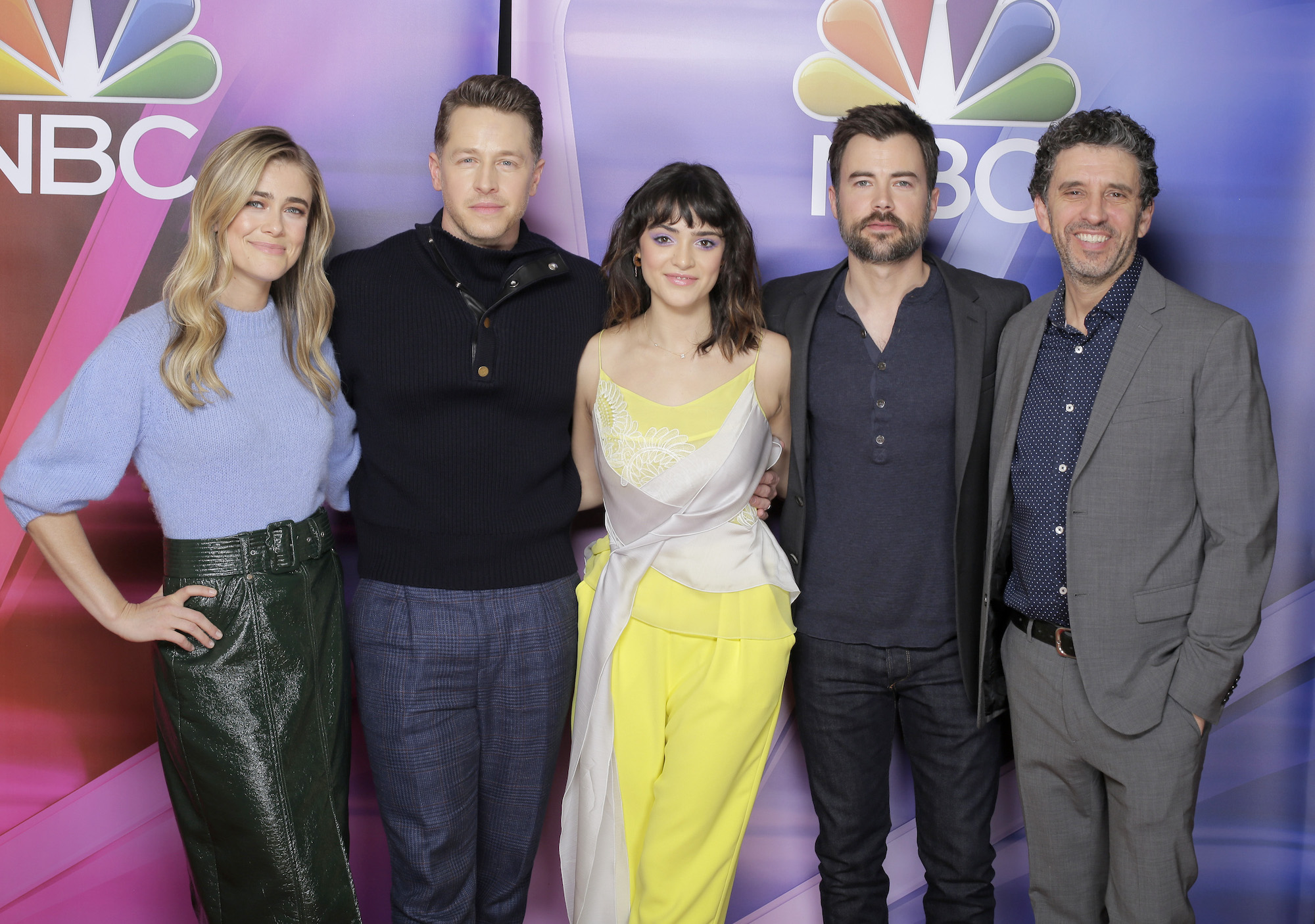 As of right now, creator Jeff Rake doesn't know for sure if the core cast members will return for the new season of Manifest. There are still negotiations in place to ensure their return, but it's still uncertain. For now, he remains optimistic that "our favorite characters will be returning to the story." Additionally, there is no set date for the show to start film production. However, Rake remains hopeful that production will start in November or December of this year. 
Until then, all three seasons of Manifest are now streaming on Netflix.