'Manifest' Fans Are Peeved With NBC and They're Tweeting All About it
'Manifest' fans want to know why NBC has seemingly snubbed the show in favor of other titles in the lineup. Here's what they are saying on Twitter.
Manifest is NBC's addictive series that combines supernatural phenomena with juicy relationship drama. The show keeps the audience guessing with twisty mysteries, but now it seems that fans are turning some of their biggest questions to the network. Manifest fanatics want to know why NBC has seemingly snubbed the show in favor of other titles in the lineup.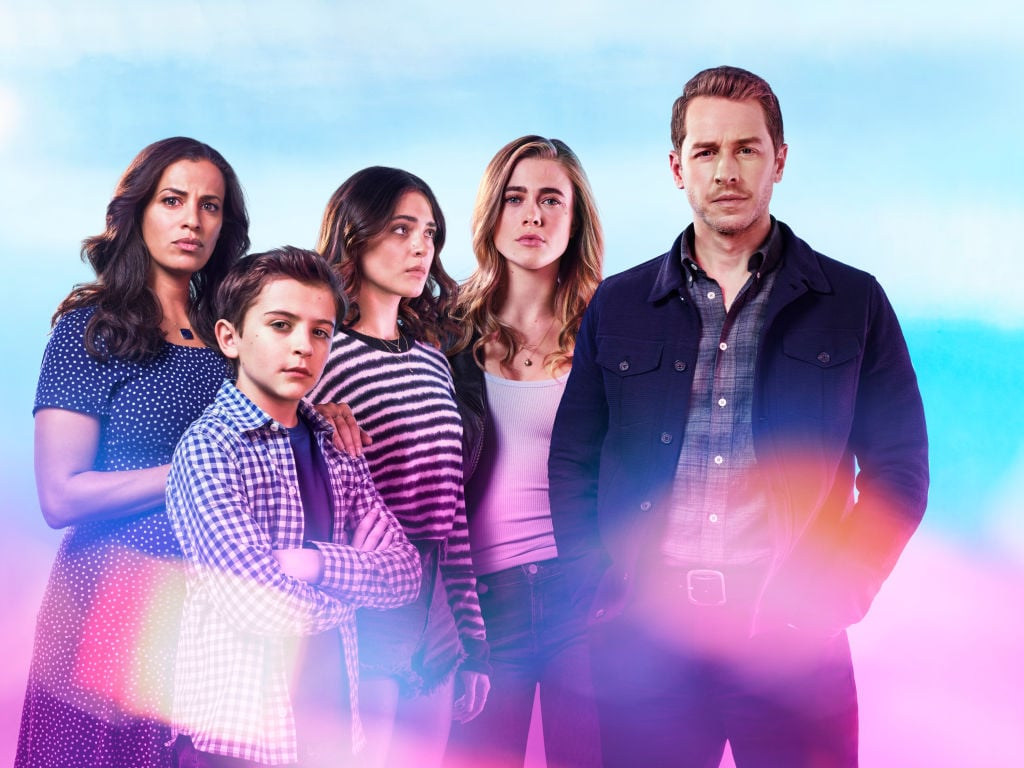 NBC highlights some of their most binge-worthy shows in a tweet
In a promotional image, NBC recommends binge-able entertainment based on fans' favorite shows.
The network suggests that fans who like Parenthood will love This is Us, while viewers who dig The Voice will savor Zoey's Extraordinary Playlist. NBC goes on to suggest that Chicago Med's audience should try New Amsterdam, and those who like The Office and Parks and Recreation will enjoy Superstore and Brooklyn Nine-Nine, respectively. Manifest fans were quick to point out that NBC left their favorite show off the list.
'Manifest' fans call out NBC on Twitter
Based on the Twitter storm of comments, it seems that Manifest fans don't take kindly to what they perceive as a snub by NBC. Here is the latest Twitter buzz from viewers who want their favorite drama to be promoted at the same level as some of the network's other series.
"I don't know about you Manifesters, but I definitely think Manifest is worthy of being in the promo, and SO easy to binge, NBC," tweeted one fan.
Another viewer chimed in writing, "Manifest is very binge-worthy. If you love a good family drama with a side order of mystery, you'll love Manifest."
Other tweets were downright angry, demanding an explanation from NBC for their treatment of Manifest. One tweet read, "It's time for answers about why you refuse to promote Manifest."
Another tweet expressed disbelief, asking, "Are you kidding me?!?!? Where the hell is Manifest?"
Other viewers attempted to re-write the promo for NBC, like this one: "Manifest is Lost meets This Is Us. Try again." While that particular fan drew insightful parallels, it must be noted that Lost was not an NBC show. It was broadcast on the network's competitor, ABC.
Fans want 'Manifest' Season 3 to happen
While many fans are fixated on the promo, others are focused on the bigger picture and the future of Manifest on NBC. The loyal audience wants the network to commit to another season and renew Manifest. The series is quickly approaching the Season 2 finale, and NBC has yet to announce a renewal or a cancellation.
Is NBC merely teasing the audience by holding back the renewal news? That is precisely what one witty viewer implied in this lighthearted quip: "Is there a reason Manifest hasn't been renewed yet? Do you like toying with my emotions?"
Others are calling for answers with more serious tweets like this one: "Every episode delivers the whoa, the feels, the edge of your seat suspense. Manifest is the best show on television! Where is our Season 3 renewal? C'mon NBC! Make it happen!"
According to tvseriesfinale.com, Manifest's ratings have declined by 41%. It remains to be seen if the show has the viewership to solidify its place in the NBC lineup for the 2020-2021 broadcast season.
"Manifest gives me chills sometimes!!! Omg please renew this show I'm begging [you] NBC," tweeted one Manifest fanatic.
If that fan had anything to say about it, Manifest would surely be around next season and for the foreseeable future.
Read more: 'Manifest' Fans Have Spoken, and Here's Why They Want Zeke Gone