'Manifest': What Happened To Flight 828 Captain Bill Daly?
'Manifest' fans may recall that Flight 828 Captain Bill Daly disappeared back in season 1. Where did he go?
In Manifest Season 1, fans witnessed the mysterious disappearance of Montego Airlines Flight 828. During a flight from Jamaica to New York, the plane experienced some heavy turbulence in a massive storm but later landed without issue. However, when Flight 828 touched down, the passengers and crew learned that they had been missing for five years and presumed dead. To make matters even stranger, the passengers and crew remained the same age, but the rest of the world aged five years.
The NBC supernatural drama follows Flight 828ers as they try to discover what really happened to the plane. Fans may recall that early in the series, the world believed Montego Air Flight 828 Captain Bill Daly (played by Frank Deal) to be responsible for the disappearance. During a quest to clear his name, Captain Daly disappeared, never to be seen again — until a brief moment in the season 3 finale. Where has he been all this time?
[Spoiler alert: The following story contains spoilers for the Manifest Season 3 finale.]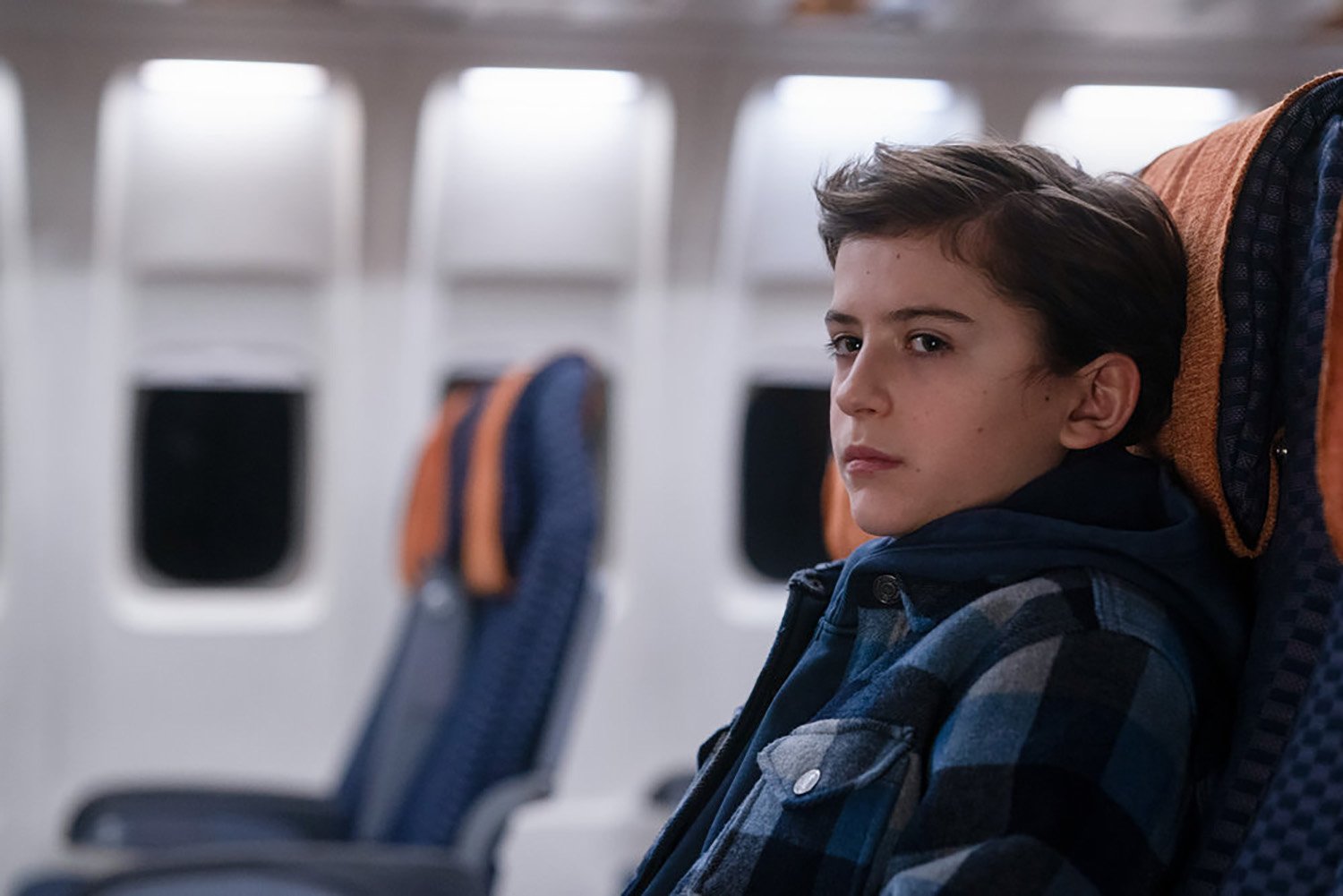 Captain Daly disappeared in Manifest season 1
When Flight 828 returned, Captain Daly had to deal with accusations that he somehow made the plane disappear for five years. During his initial interrogation, NSA Director Robert Vance (Daryl Edwards) questioned why Daly took the plane off-course. However, Daly blamed the unusual storm for his actions.
Daly later got his hands on some government files while conducting his own investigation of the incident. He came across Dr. Fiona Clarke (Francesca Faridany), a neural psychologist who happened to be on Flight 828, and believed that she had a hand in the disappearance.
As Fansided reported, in Season 1 Episode 11, Daly kidnapped Dr. Clarke and hijacked a plane in an effort to recreate the incident and clear his name. The National Guard warned Daly to land the plane and began shooting when he didn't comply. The plane was reportedly shot down, but there were no remains. Once again, the plane had disappeared into thin air.
Manifest fans never saw Captain Daly or Dr. Clarke again until the season 3 finale on June 10, 2021. For a very brief moment, Daly and the hijacked plane appeared in the Eureka testing facility. Scared, he called out for help, but then disappeared with the plane once more.
Where did Captain Daly go? Showrunner weighs in
What was Captain Daly's reappearance all about? Manifest creator Jeff Rake couldn't give away too much, but in an interview with TVLine, he did share some insight on where Daly has been all this time. "We are now in a realm where we are talking about our passengers interacting with the divine, so Captain Daly is interacting with the divine," he said. "That idea of the divine taking you away, but keeping you in a holding pattern — which is probably an apt flight analogy — as your ultimate fate is determined speaks to where Captain Daly has been."
Rake went on to add that Daly has been in the exact same place that the passengers went during their five-year disappearance, and where Cal went in the season 3 finale.
Rake couldn't say exactly what that strange commonplace was, but he did tease the words "purgatory" and "netherworld." Whatever it is, it will play a role in the next season.
Captain Daly's return will impact 'Manifest' Season 4
Now, fans can't quite get too excited about Manifest Season 4 yet, because the series has not yet been officially confirmed or canceled. However, Rake does know that if the series continues, Daly's disappearance will play a role in the plot. He told TVLine that Cal will attempt to figure out where he went when he touched the tailfin, and Ben will try to help. For starters, they will look further into any religious connections, such as Noah's Ark.
"That's fundamental to Ben's puzzle in season 4 and going forward because Ben understandably is going to come to believe that his disappearance, the passengers' disappearance, Captain Daly, Cal, the tailfin itself, that they've all been going to the same place that this divine intervention is the puppet master moving his strings," Rake said. "As Ben, Michaela, Saanvi, everyone continues to try to put the pieces together, they're going to try to decipher whether it's possible to access that place if this is purgatory, some unknown destination that no one knows about."