'Manifest': Josh Dallas and 3 Other Cast Members Who Teased Season 4 Filming; 'Something Is Happening'
Manifest lead Josh Dallas and his co-stars are thrilled to be back for season 4 filming. The missing plane drama had quite a suspenseful summer, as its former network, NBC, canceled the show after three seasons. Manifest had just dropped on Netflix at the time, bringing in a massive wave of new fans who wouldn't stand for the cancellation. The cast, creators, and viewers banded together to build the "Save Manifest" movement, pushing NBC to find the show another home. Three months later, Netflix finally announced that it would continue Manifest for a fourth and final season.
It took a crazy ride to get here, but Manifest Season 4 is now underway. Many of the stars took to social media to celebrate day one of filming in mid-November.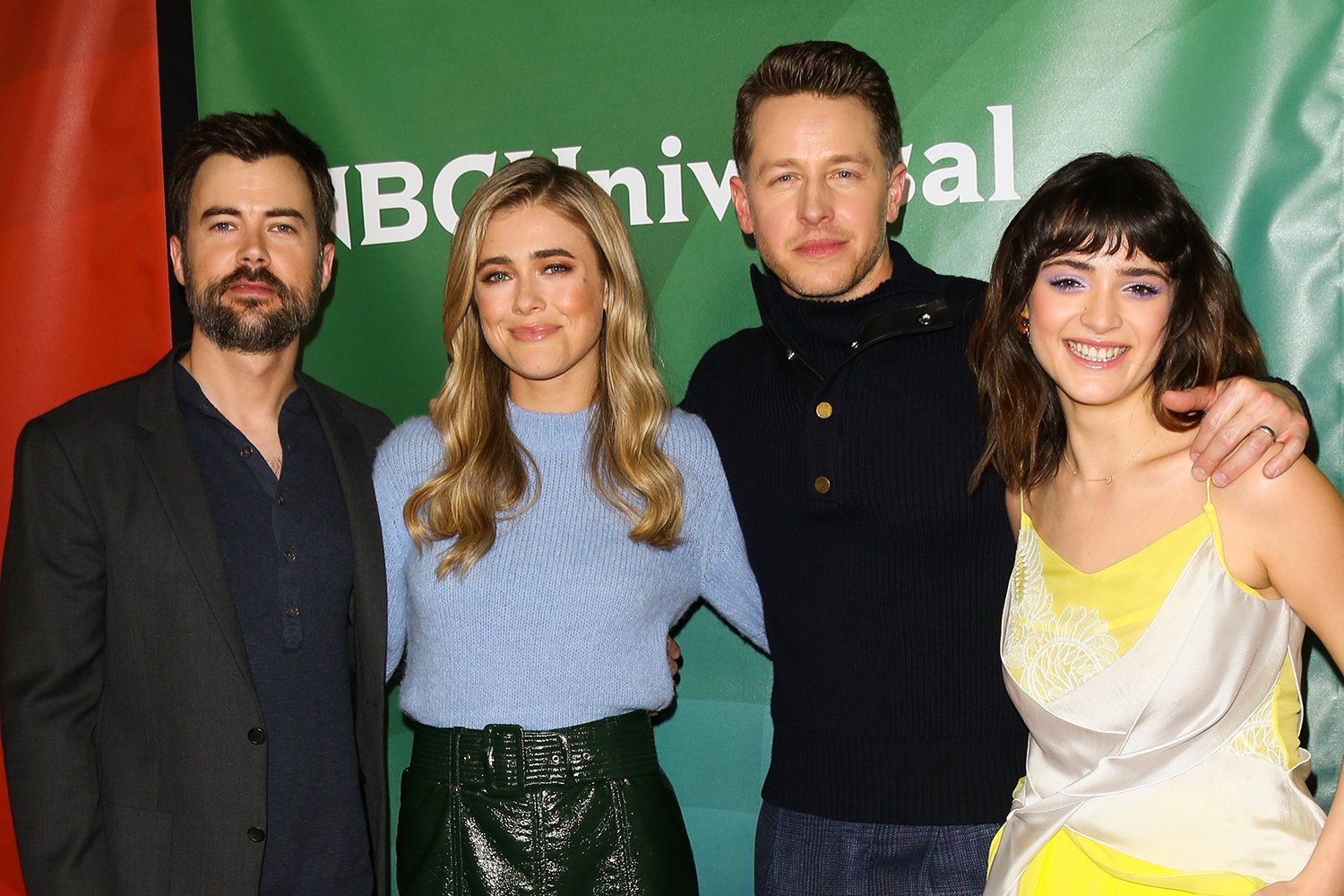 'Manifest' kicked off season 4 filming on Nov. 18
Manifest creator Jeff Rake was one of the first to reveal on Nov. 18 that season 4 filming had begun. He took to Twitter to post a behind-the-scenes photo of the crew setting up in the streets of New York.
"AND WE'RE BACK!" Rake wrote in the caption.
The filming locations for season 4 aren't yet clear, but Manifest Seasons 1 through 3 took the cast to various New York neighborhoods, including Manhattan, Brooklyn, and Queens. Some scenes were also filmed at Silvercup Studios in Long Island City.
'Manifest' star Josh Dallas and others celebrated the start of filming on social media
After Rake, a few Manifest stars marked the occasion with their own social media posts. Josh Dallas, who plays protagonist Ben Stone, tweeted an image of his season 4 episode 1 script at the table read, as seen above.
"Something is happening," Dallas teased. "Nothing will ever be the same."
Fans will have to wait for season 4 to fully understand what Dallas' ominous message means. However, it's already clear that it will be a wild ride after several cliffhangers and unanswered questions in season 3. With Manifest coming to an end, it's time to finally receive the truth about what happened to Flight 828.
Meanwhile, Manifest newcomer Ty Doran shared a photo of his script with the caption, "Time to find out what Cal knows …"
Daryl Edwards, who plays Vance, tweeted a simple "thank you" with his script, while other stars shared glimpses of the table read on Instagram Stories. Matt Long, Melissa Roxburgh, Luna Blaise, and Holly Taylor were among the actors to post their scripts.
'Manifest' Season 4 will premiere in 2022
Manifest Season 4 doesn't have an exact release date yet, but it's expected to arrive sometime in 2022. Netflix's conclusion to the series will include 20 episodes that will likely be released in parts.
As for how long filming will take, Rake told Entertainment Weekly that he hoped to "work as fast" as possible, but getting season 4 just right may take some time.
"We're going to work as fast as we can while still keeping an eye on quality control because we want to get episodes to everyone as soon as possible. We also want them to be excellent," he explained. "It might take a minute for a brand-new batch of episodes to show up in people's homes, but it's going to be worth the wait."