'Manifest': Why Matt Long Could Become a Season 4 Regular After All
Manifest fans haven't seen the last of Zeke Landon. Soon after Netflix decided to give the former NBC show a fourth and final season, reports revealed that series regular Matt Long might not return full-time. The actor had taken on a regular role in NBC's newest pilot, Getaway. He promised to join Manifest Season 4 in some capacity, but not as much as previous seasons. However, thanks to a recent schedule change, Long might have more time for Manifest after all.
[Spoiler alert: The third section of this story contains minor spoilers for Manifest Season 3.]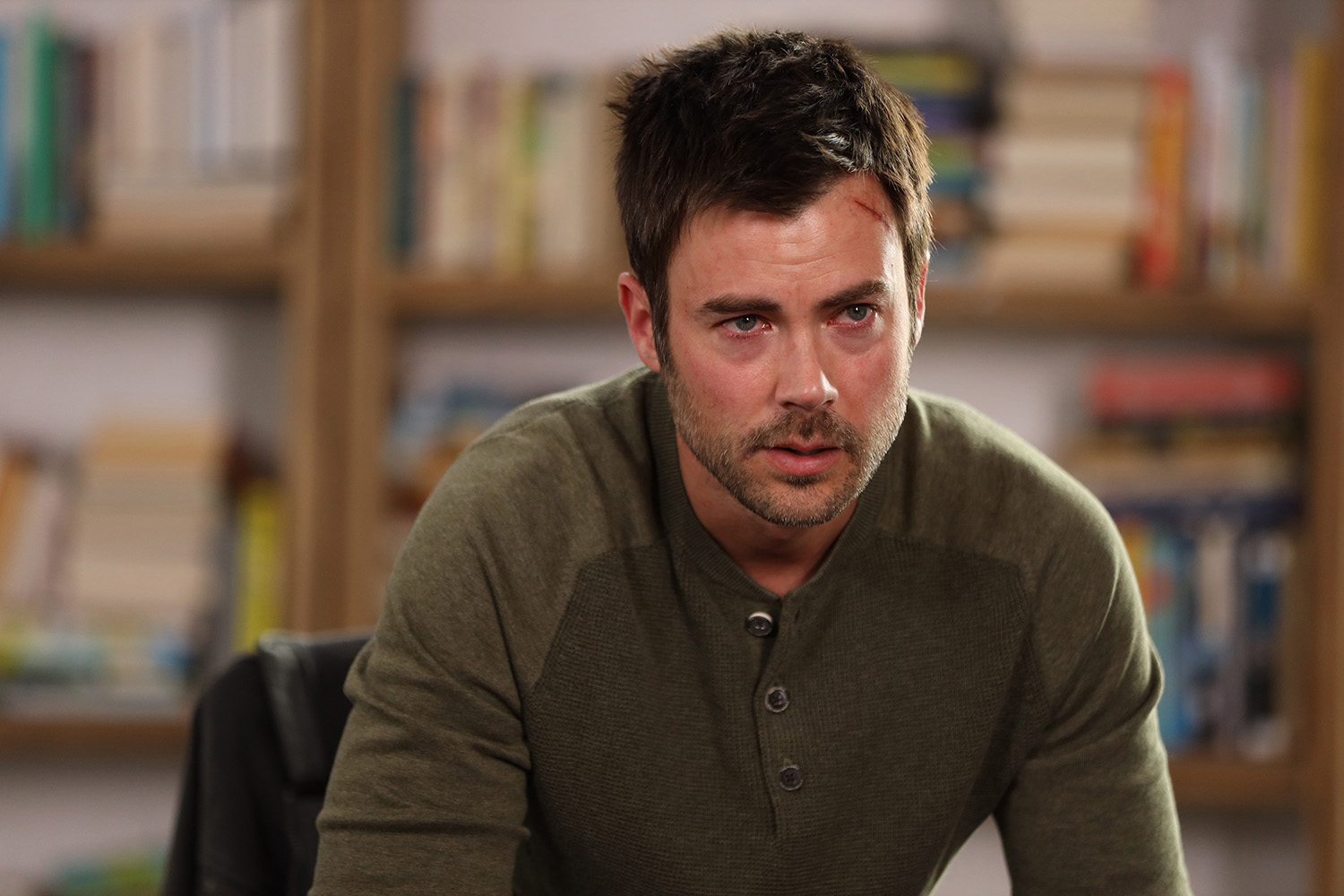 Matt Long said he would be in 'some' of 'Manifest' Season 4 due to a scheduling conflict
Deadline first reported on Long's new show in July. At the time, Manifest's fate was still up in the air, and cast members were allowed to pursue other projects. According to the report, Getaway followed a destination wedding gone wrong as a group of criminals took over the island, forcing the wedding guests to fight for survival.
While attending the Creative Arts Emmys on Sept. 12, Long confirmed that he still planned to appear in Manifest Season 4 on top of his involvement in Getaway.
"I will be back for some of it, and we are just trying to work out the maximum amount that we can. I love the characters so much, but as you know, the show was canceled. The other show is a pilot," Long said at the time, as Variety reported. "We don't know what's happening with it yet. It's also a really awesome project. So, we're just trying to work out schedules, and everybody wants the best thing for everyone. So fingers crossed that it all works out for the best."
NBC opted not to move forward with Matt Long's other project
On Oct. 8, another Deadline report revealed that NBC had decided not to move forward with Getaway. As a result, it's now rumored that Netflix is talking with Long about becoming a series regular on Manifest again. However, no official decision has been announced.
Manifest Season 4 is currently in very early production, so things could still be up in the air for some time. In September, show creator Jeff Rake said he hoped to begin filming in November, though it's unclear if that's still the plan. Netflix will film 20 episodes of the final season, splitting it into multiple parts for streaming in 2022.
"We're going to work as fast as we can while still keeping an eye on quality control because we want to get episodes to everyone as soon as possible," Rake told Entertainment Weekly. "We also want them to be excellent. It might take a minute for a brand-new batch of episodes to show up in people's homes, but it's going to be worth the wait."
Zeke Landon and Michaela Stone have some unfinished business in 'Manifest'
Even if Long appears in Manifest Season 4 part-time, he'll likely play a crucial role in the story. Long's character, Zeke, married protagonist Michaela Stone (Melissa Roxburgh) at the end of season 2. The two began their marriage in season 3, working together to help Ben Stone (Josh Dallas) solve the mystery of Flight 828's disappearance. However, Michaela's ex and co-worker, Jared (J.R. Ramirez), complicated the relationship.
Throughout season 3, Zeke noticed a connection reigniting between Michaela and Jared. In the finale, he told Michaela that they needed to talk about their marriage, setting up a potential conflict for season 4. Rake told TVLine that Zeke, Michaela, and Jared would form a love triangle in the new season. He said:
I don't think that Zeke is going to throw in the towel so easily, and I think that Michaela is deeply conflicted. We're gonna watch that conflict play out. It would be too easy for the story, and it would be too easy for those characters to walk away from that marriage. Things are much more complicated on Manifest. And so I would never expect Michaela or Zeke to throw the towel in on each other, nor would I expect Jared to throw in the towel…So you can expect much more heartache and tension as we continue to kind of play the sine curve of that triangle.
It will be a while before Zeke's story plays out, but in the meantime, fans can watch Manifest Seasons 1 through 3 on Netflix.
RELATED: How 'Manifest' Made History With Its Streak on Netflix's Top 10 Charts