'Manifest' Season 4 Fan Theories Suggest There's More to Beverly Than We Know
'Manifest' fans have theorized that Beverly, whom Michaela and Zeke began caring for in season 3, has some connection to the Flight 828 passengers.
After three seasons of wild twists and turns, Manifest fans have learned to be cautious of everyone — even Beverly. As viewers may recall, the sweet older woman is a close friend to protagonist Michaela Stone, as she's the mother of Michaela's late best friend, Evie. Beverly played more of a background role in Manifest Season 3, but some fan theories suggest she might become important in season 4. Here's why.
[Spoiler alert: The following story contains spoilers for Manifest Season 3.]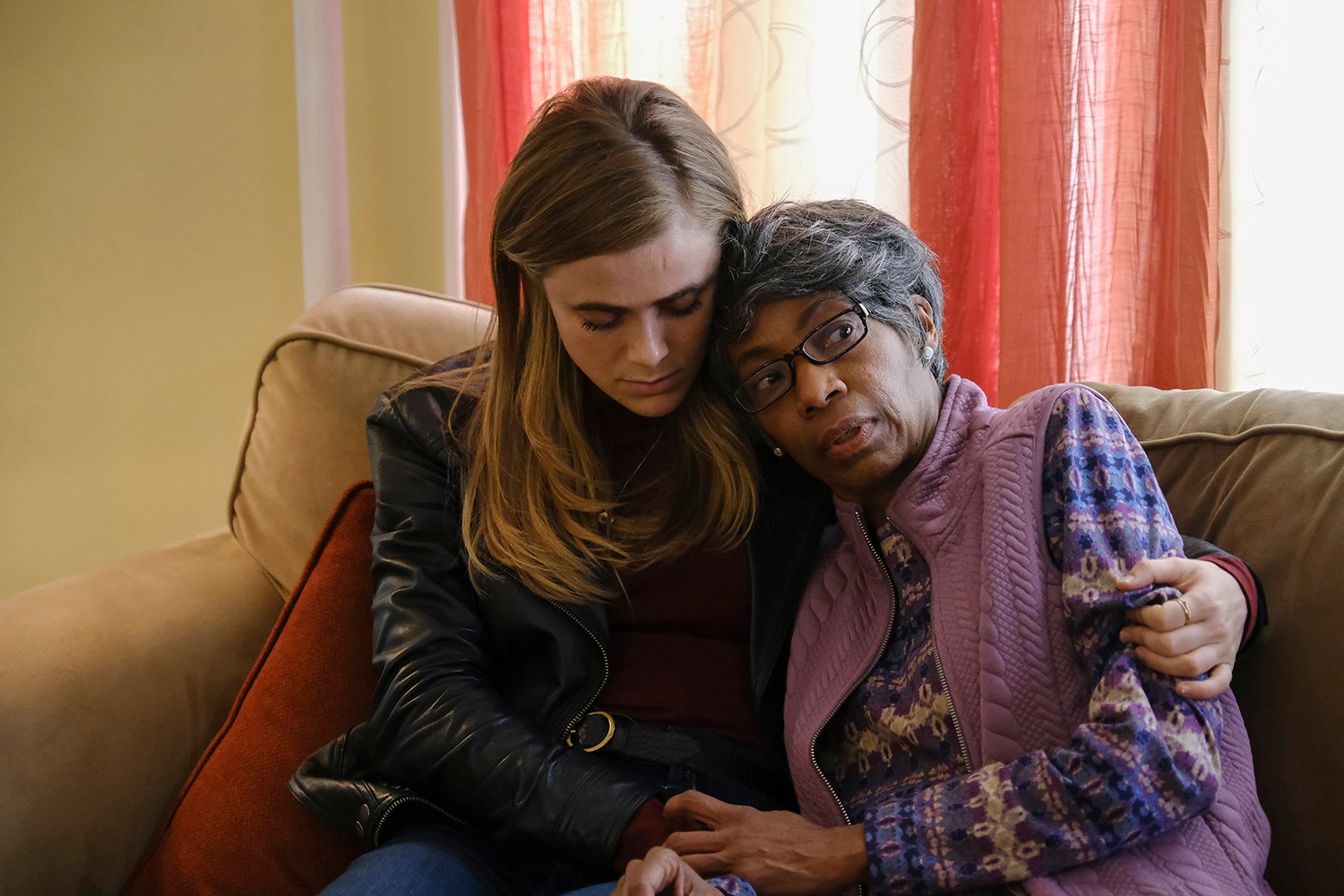 Who is Beverly in 'Manifest'?
Beverly (Adriane Lenox) and Michaela Stone (Melissa Roxburgh) have a complicated history. Before Michaela disappeared with Montego Air Flight 828, she drove home drunk from a bar with Evie (Simoné Elizabeth Bart) and got into an accident, which killed Evie. Beverly always blamed Michaela for the accident.
However, in the five years of Flight 828's disappearance, Beverly developed Alzheimer's and lost her memory of Evie's death. Her husband, Glen (Andrew Sensenig), explained to Michaela that he stopped trying to remind Beverly and let her believe Evie was still alive. Glen and Beverly eventually forgave Michaela for the accident.
In season 3, Glen died of a heart attack and left his and Beverly's house to Michaela and her husband, Zeke Landon (Matt Long). They planned to send Beverly to a nursing home but ultimately decided to care for her themselves.
Beverly was present sporadically throughout season 3 and sometimes made things comically awkward, like when she thought Michaela's ex, Jared (J.R. Ramirez), gave Michaela her ring. Beverly also told Angelina (Holly Taylor) that baby Eden was the young girl's guardian angel. This notion later led Angelina to kidnap Eden.
Some 'Manifest' theories suggest Beverly will play an important role in season 4
Many Manifest fans think Beverly has stuck around for more than just comic relief and wisdom. On Reddit, some viewers said they had a feeling she'll have some greater connection to the Flight 828 passengers' powers in season 4. One user wrote:
"I feel that she does seem 'different' when she is around Zeke and some passengers. It's like they all have some kind of property or power that seems to make her either eerily lucid or something. Her encouragement of Angelina during the earthquake makes me feel like she knows more than she thinks she does. It's most obvious when she's around Zeke and it's possible his abilities have something to do with it."
As fans may recall, Zeke has empathic abilities, so he may be able to sense something in Beverly, as well.
"Maybe she has somehow picked up Zeke's [empathic] abilities, and her comments to Angelina were what Angelina was feeling," another person added.
Some users felt that Beverly must be there for a reason, although it's not clear what that reason is yet. Still, it must mean something that the writers wanted to continue including Beverly. On the other hand, a few fans figured Beverly existed to showcase Zeke's ability or cause conflict.
"I'm wondering if Beverly's character is somehow playing a role to instigate conflict between the main characters. Idk what I'm talking about but those moments of putting ideas into Angelina and Zeke's minds to instill doubt and stuff is interesting," one user added.
'Manifest' Season 4 is currently filming for release later this year
Hopefully, some of these Beverly theories will prove to be correct when Manifest Season 4 arrives. Netflix is currently filming the final 20 episodes, which will likely be released in parts. Season 4 does not yet have a release date, but creator Jeff Rake predicted it could arrive in November of this year.
Manifest Seasons 1 through 3 are now streaming on Netflix. Stay tuned to Showbiz Cheat Sheet for more updates on season 4.