'Manifest' Season 4 Has a 2-Year Time Jump — Here's What to Expect
Manifest will press the fast-forward button when it returns for the final season. In a recent interview, star Josh Dallas revealed that Manifest Season 4 — which was initially canceled by NBC but then picked up by Netflix — begins with a two-year time jump. Plus, he teased that the missing plane drama's "final 20 episodes" will "blow your mind." Here's what fans can expect.
[Spoiler alert: The following story contains spoilers for Manifest Season 3's finale, "Mayday, Part 1 and 2."]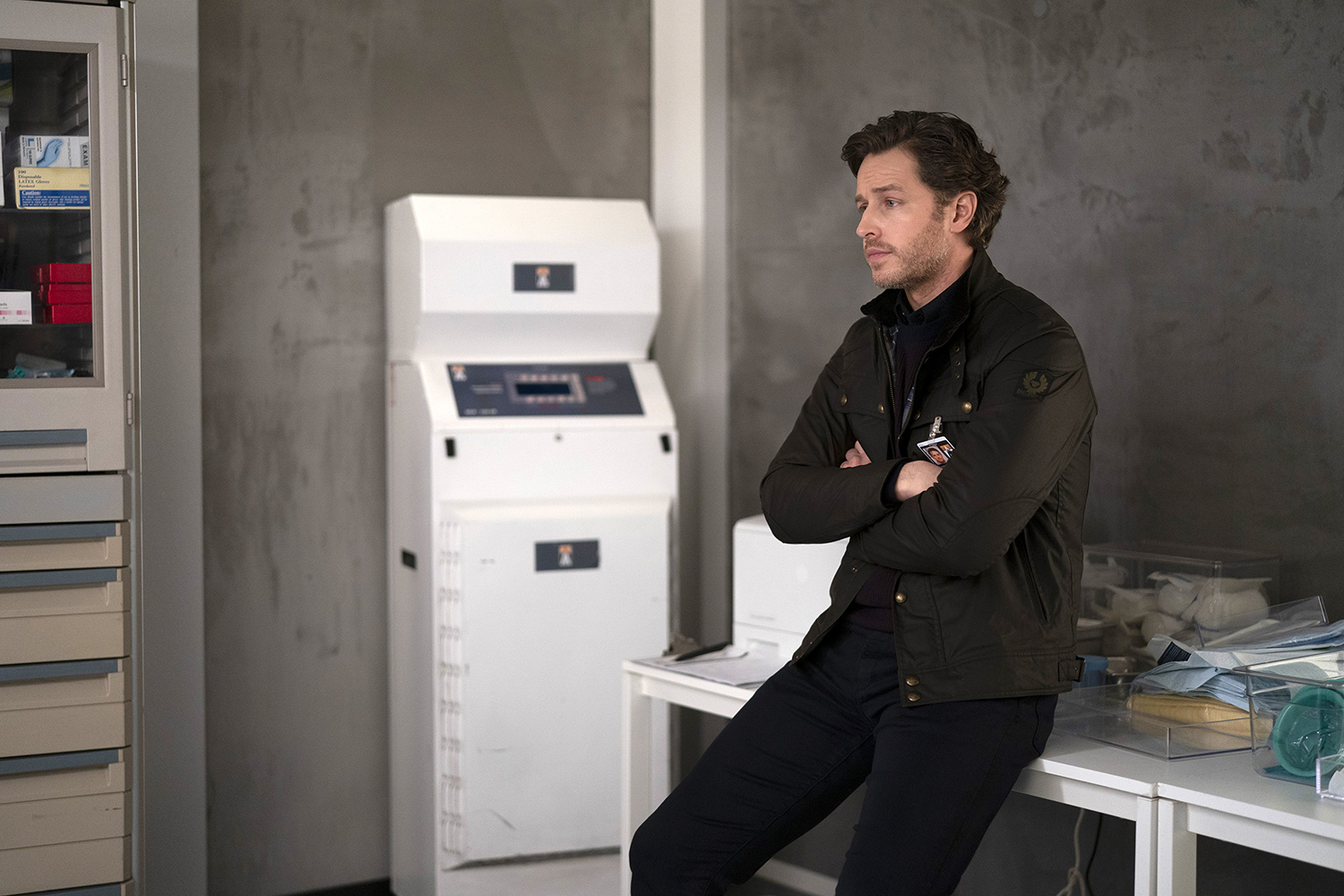 'Manifest' Season 3 ended with a devastating loss for the Stone family
Manifest Season 3's two-part finale featured plenty of wild twists and turns, including a tragedy in the Stone family. Flight 828 passenger Angelina (Holly Taylor), who lived with the Stones for a few months, broke into their home to kidnap baby Eden Stone. She believed Eden was her guardian angel. Grace Stone (Athena Karkanis) tried to stop Angelina, but Angelina killed her and walked away with the baby.
At the time, Ben Stone (Josh Dallas) was away from the house and unaware of his wife's death. Cal Stone (Ty Doran), who had just aged five years after he disappeared to an unknown alternate realm, found Grace dying in her bedroom. He remained by her side as she took her last breaths. Many fans hoped Grace would somehow survive the attack, but Manifest creator Jeff Rake confirmed Athena Karkanis' departure from the series.
Josh Dallas teased a time jump at the start of 'Manifest' Season 4
In an interview with Netflix Life, Dallas shared that Manifest Season 4 won't pick up immediately after the events of the season 3 finale. Instead, viewers will see the characters two years later. The actor couldn't tease too much about the time jump, but he did open up about Ben Stone's "complicated" character development.
"He is very singular in the way that he thinks. And everything he does is absolutely for his family, and for the love of his family, and to protect his family. But because of that singular way of thinking that he has, it can sometimes start to alienate the people closest to him," Dallas explained. "And a lot of the time, it's his way or the highway. And most of the time, he's right. But sometimes he's wrong. It's hard for him to not move through the world with sort of blinkers around his eyes."
In a more general sense, Dallas also teased some never-before-seen behaviors from other Manifest characters in season 4.
"You're going to see some interesting things from the characters you know and love. And some you're going to see in ways that you've never seen them before," he added. "And, of course, we're going to find out more and more about what happened to them, and where they were, and as we get closer and closer to the finale, the end. It's going to be a ride."
Ben Stone is 'not in a great place' in 'Manifest' Season 4
Back in December 2021, Dallas shared a first look at his character in the new season — and he looks pretty different. Ben Stone has traded in his collared shirts and stubbly facial hair for raggedy sweatshirts and a full beard. Unfortunately, according to Dallas, Ben is "not in a great place" after Grace's death. How will the loss drive him in his investigation of Flight 828's disappearance?
Manifest Seasons 1 through 3 are now streaming on Netflix. Season 4 does not yet have a release date. Stay tuned to Showbiz Cheat Sheet for more updates.
RELATED: 'Manifest' Season 4: Jeff Rake Predicts November Release — Here's Why Nov. 4 Would Be Perfect