'Manifest' Season 4: Jeff Rake Predicts November Release — Here's Why Nov. 4 Would Be Perfect
Manifest creator Jeff Rake has shared some good news with fans — a potential season 4 release month! Apparently, production on the final season could wrap in time for Netflix to drop the new episodes in November. Rake didn't have an exact date to share, but many fans think Nov. 4 would be perfect. Here's why.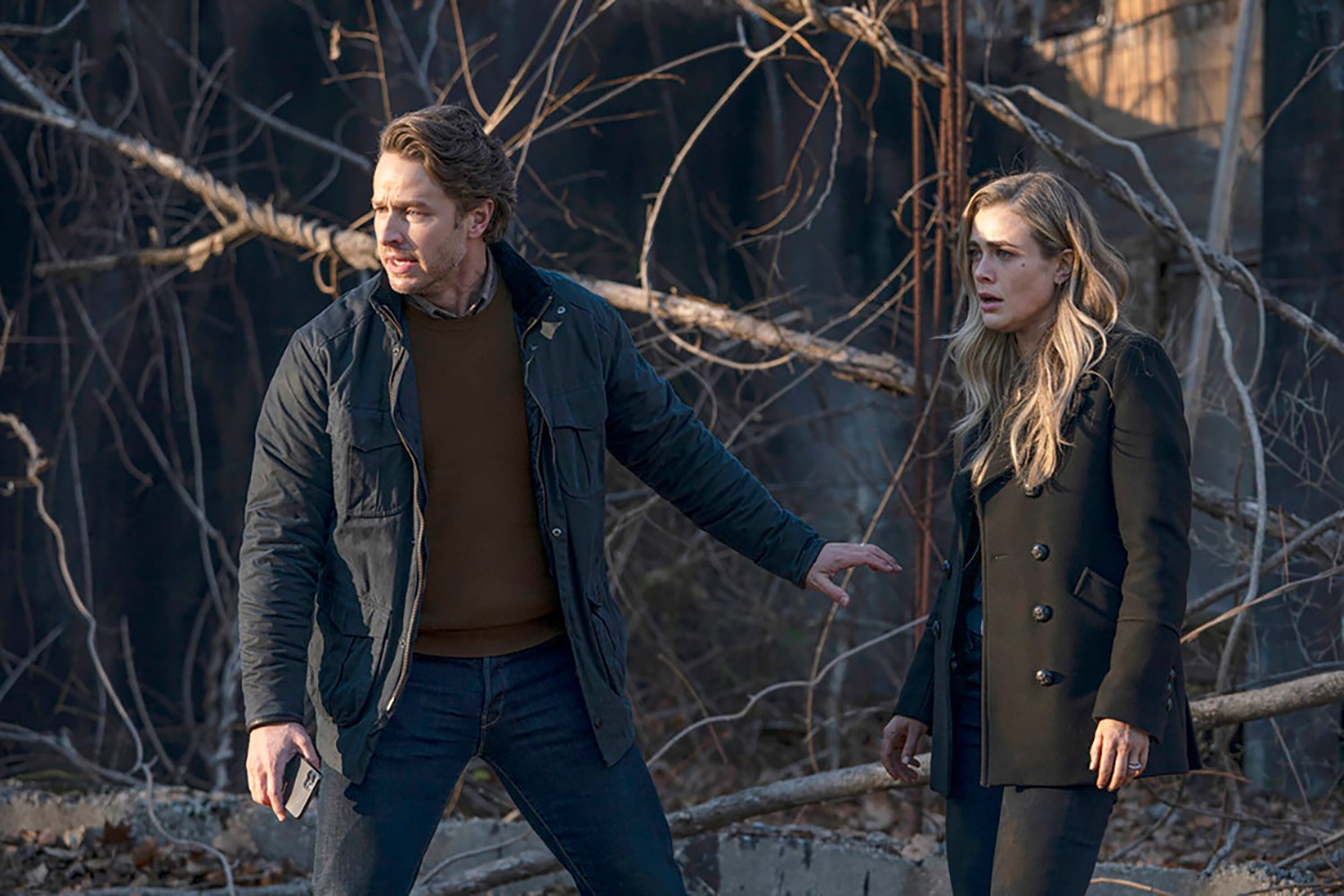 'Manifest' creator Jeff Rake says he's 'hearing November' for a season 4 release month
Fans have Stephen King to thank for the new release window information. As a fan of the missing plane drama, the horror author tweeted a few questions about Manifest. For one, he asked when season 4 would release. Thankfully, Rake noticed King's inquiry and predicted that the new episodes would drop just before 2022 comes to an end.
"I'm hearing November," the producer responded.
Manifest Season 4 began filming in November 2021, and production seems to be moving along quickly. Rake and several Manifest cast members, including Josh Dallas and Matt Long, have generously shared plenty of behind-the-scenes photos to tide fans over. The final season is slated to have 20 episodes, although it's unclear if Netflix plans to drop them all at once.
For what it's worth, a November release lines up perfectly with Long's recent season 4 release window prediction. Earlier in February, the Zeke Landon actor told a fan that no official date had been set, but the episodes will likely arrive in "fall/winter."
A Nov. 4 release date would fit the final season of 'Manifest' perfectly
Many Manifest viewers flooded Rake's tweet with excitement for the upcoming season. Additionally, some pointed out that Netflix should plan to drop the episodes on Friday, Nov. 4, because of the date's connection to the series. As viewers may recall, the Montego Air Flight 828 passengers returned on Nov. 4, 2018, after five years of being presumed dead.
Dropping the final season on Nov. 4 would be a perfect way to bring Manifest full circle and connect the show's plot to its own production journey. Just as the passengers returned that day for another chance at life, the show would return after nearly ending for good when NBC canceled it unexpectedly.
This also wouldn't be the first time Manifest has used real-life dates to symbolize the show — Aug. 28 has become known as 828 Day, a symbol of the show's significant flight number. Netflix waited until Aug. 28 to finally announce that it had picked up Manifest for a final season.
Jeff Rake also teased an emotional funeral scene
Rake's Manifest Season 4 release prediction arrived just one day after he dropped a bombshell teaser photo. As seen above, he shared a behind-the-scenes look at a funeral scene. Stars J.R. Ramirez (who plays Jared), Ellen Tamaki (Drea), Daryl Edwards (Vance), and Parveen Kaur (Saanvi) could be seen standing behind a casket. It's unclear who was inside the coffin, although the scene could have something to do with the Stone family's shocking loss at the end of season 3.
Manifest Seasons 1 through 3 are now streaming on Netflix. Stay tuned to Showbiz Cheat Sheet for updates on season 4.
RELATED: 'Manifest' Season 4: Josh Dallas' Wife, Ginnifer Goodwin, Might Have Just Hinted at a Release Window