'Manifest' Season 4: Josh Dallas Reveals Ben Stone Is 'Not in a Great Place' After Shocking Loss
Ben Stone will look a little different heading into Manifest Season 4. Netflix began filming the new installment of the missing plane drama in November, which means fans likely won't see their favorite Flight 828 passengers on screen for several months. However, Manifest star Josh Dallas shared a sneak peek at his character on set, and he doesn't quite seem like his usual self. According to Dallas, Ben isn't doing so well after his heartbreaking loss in season 3.
[Spoiler alert: The following story contains spoilers for the Manifest Season 3 finale, "Mayday, Part 2."]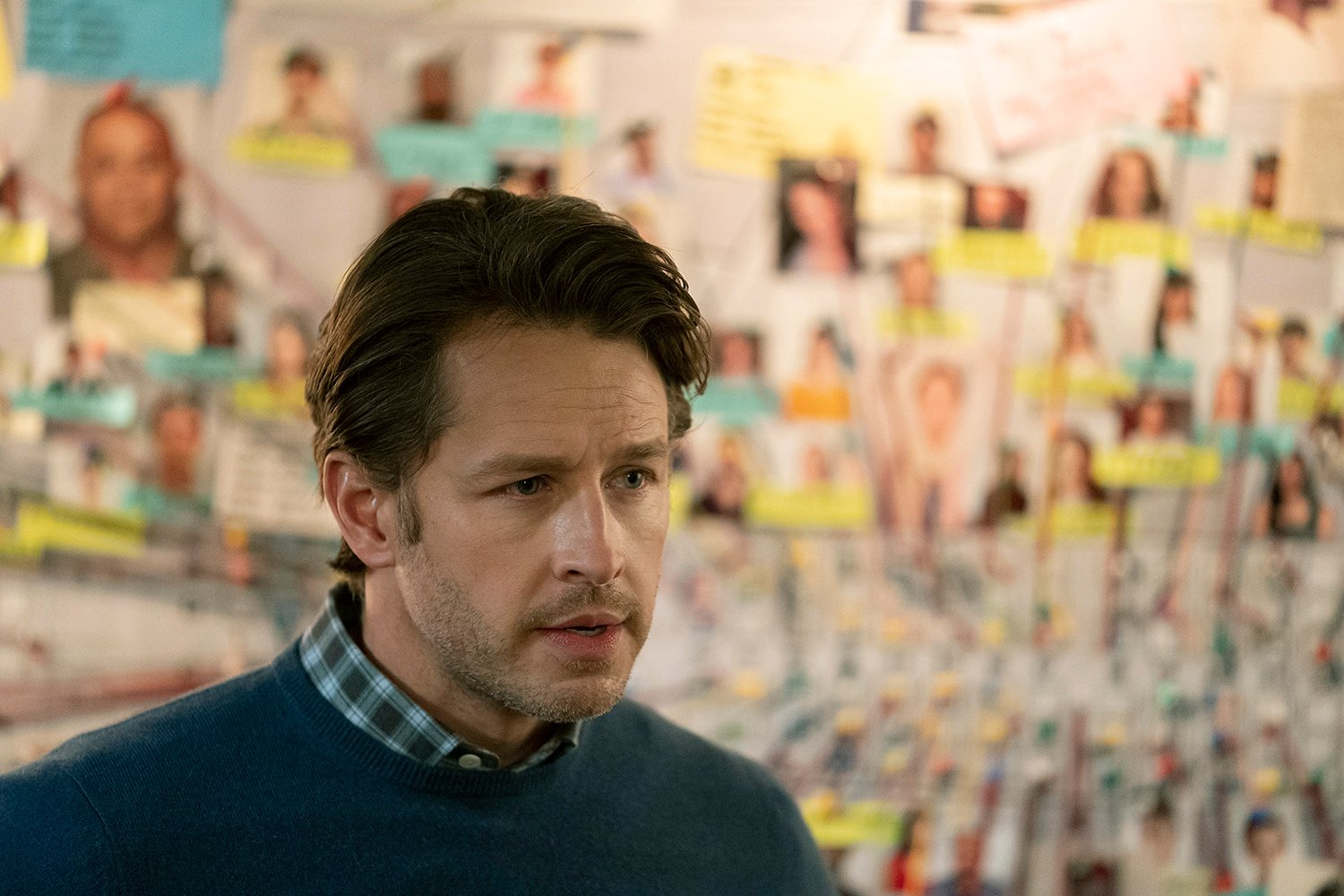 The 'Manifest' Season 3 finale shocked fans with a major death
Manifest threw fans for a loop in the season 3 finale when Ben's wife, Grace Stone (Athena Karkanis), was found dead in her bedroom. Flight 828 passenger Angelina (Holly Taylor), who lived with the Stone family for a few months, broke into the house to kidnap baby Eden Stone, whom Angelina believed was her guardian angel. Grace tried to stop her, which resulted in Angelina killing the mother of three.
Grace's final scene shocked and saddened viewers everywhere. Many hoped that she would somehow survive in the new season. However, Manifest creator Jeff Rake bid Karkanis farewell soon after the episode, seemingly confirming there were no plans yet for her return.
When season 3 ended, Ben had yet to learn of his wife's death and his daughter's kidnapping. To top it off, his son, Cal Stone (Ty Doran), somehow aged five years during his own disappearance to some other unknown realm. Cal was at Grace's side when she died, so he might play a significant role in Ben's coping.
Josh Dallas teased Ben Stone's new look and attitude ahead of 'Manifest' Season 4
As seen above, Dallas took to Twitter on Dec. 12 to share a photo of himself, presumably in costume as Ben. He has a whole new look for season 4, sporting a full mustache/beard combo with a slightly tattered baseball cap, a sweatshirt, and two jackets. As longtime fans may recall, this is quite a turn from Ben's usual clean-shaven and business casual style.
"Things are gonna be a little … different," Dallas wrote in the caption, tagging Manifest and Netflix.
Fans sounded off with excitement and theories in the replies. Some complimented Dallas's new look and said they couldn't wait for season 4. Others wondered if Ben might be going off the grid to continue investigating Eden's kidnapping or Flight 828's disappearance.
Whatever the reason for Ben's style change may be, Dallas said the character struggles with his wife's death. A fan said they felt heartbroken over Ben's loss, and Dallas replied, "To be honest… he's not in a great place."
Jeff Rake said the loss will drive Ben in season 4
Back in June, Rake revealed that Grace's death and the impact on Ben will play a big role in season 4. The devoted father is driven now more than ever to find answers and bring justice.
"[It's] the most fundamental, life-altering, devastating thing that could happen to [Ben]," the showrunner told TV Insider. "A Season 4 of Manifest for Ben is absolutely centered around processing, digesting, coming to emotional terms with such an unspeakable loss, and then trying to find a way to seek vengeance, to kind of justify the act in terms of finding some meaning out of it."
Manifest Season 4 hits Netflix sometime in 2022.
RELATED: Jack Messina Confirms He Is Not Returning to 'Manifest' for Season 4, Wishes Cast Luck on Filming