'Manifest' Season 4: Michaela Makes a Shocking Discovery in New Teaser
Netflix has unveiled an unsettling first look at the final season of Manifest. Day 1 of Netflix Geeked Week included a teaser clip for Manifest Season 4, featuring Michaela Stone (Melissa Roxburgh) on a mission to answer a Calling. However, her findings leave her shocked and disturbed. Check out the teaser below.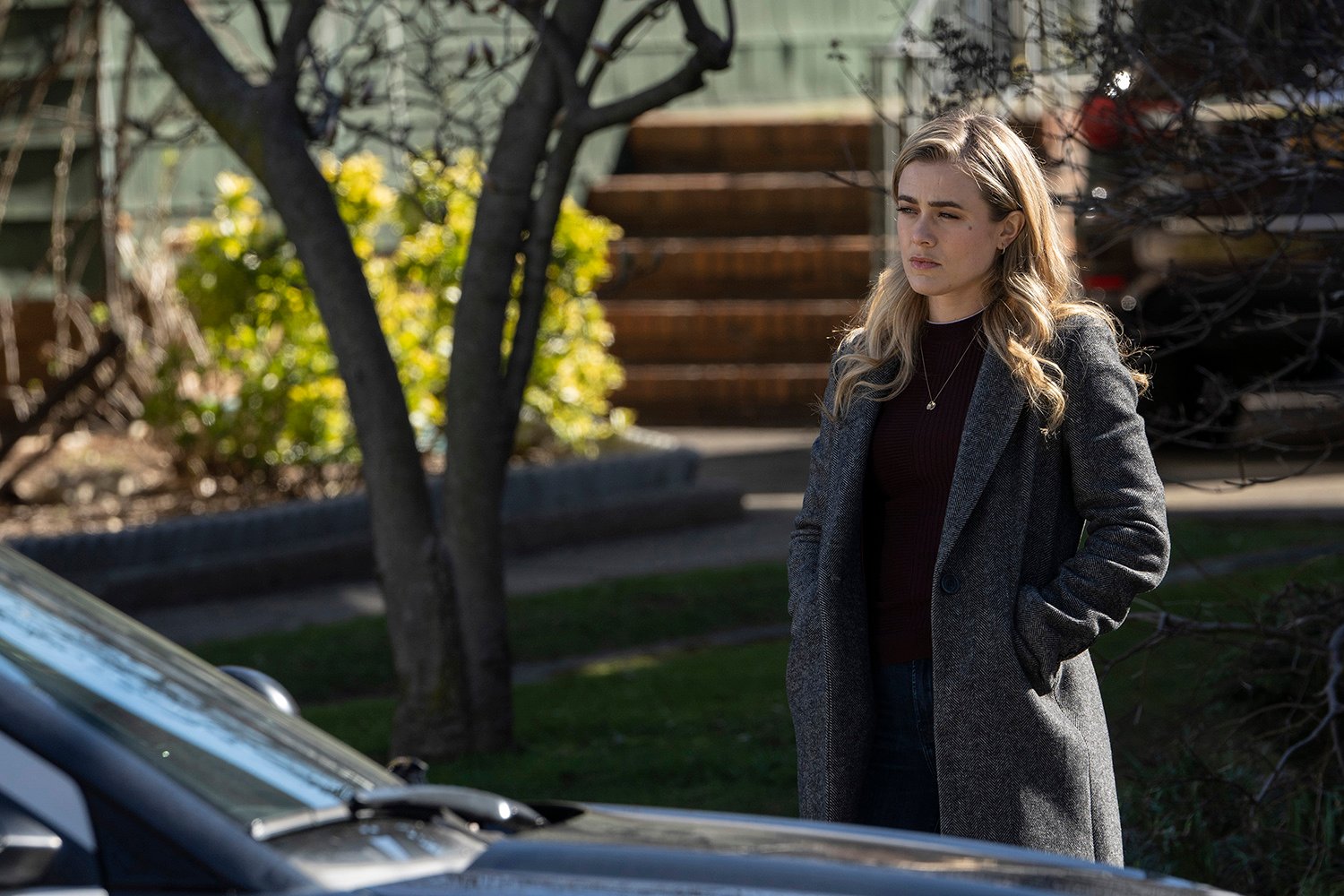 'Manifest' Season 4 will arrive on Netflix in 2 parts
Manifest follows a group of people who mysteriously went missing when their plane, Montego Air Flight 828, disappeared into thin air. They returned after what seemed like a few minutes to learn that they had been gone and presumed dead for five years. Now, the passengers must uncover what really happened to them.
Manifest initially ran for three seasons on NBC from 2018 to 2021. However, the network unexpectedly canceled the missing plane drama and left it on a cliffhanger, leaving many fans outraged. In response, Manifest viewers took to social media to start the #SaveManifest campaign — and it worked. On Aug. 28, 2021, dubbed 828 Day in honor of the show's missing plane, Netflix announced that it had picked up the series for a fourth and final season.
Netflix's announcement came with the news that Manifest Season 4 would have 20 episodes (per Deadline). The season will be split into two parts with 10 episodes each. A release date for part one has not yet been announced, but creator Jeff Rake predicted it would arrive in November 2022.
The first 'Manifest' Season 4 teaser spotlights Michaela on a mission
Manifest star Josh Dallas, who plays Ben Stone, appeared at Netflix Geeked Week to introduce the season 4 teaser. The two-minute clip showcases Michaela Stone, a passenger who has experienced strange Callings since her return. These voices have led her to help others and find Flight 828 clues.
In the new clip, Michaela arrives at a port in search of a cargo ship with Japanese writing and cherry blossoms on the side. Wearing her N.Y.P.D. hat and a stolen worker's vest, she enters the port and finds several large shipping containers. Michaela looks up to notice that one of the shipping containers is glowing at the top. She heads over to investigate, finding mostly wrapped boxes and a pile of trash on the floor.
Suddenly, a hand reaches out and grabs Michaela. She looks over to see a man in the corner, nearly unconscious. Someone has carved "Stone 828" into his arm. But who left this disturbing message for the Stone family? Fans will have to wait until season 4 to find out.
The new season begins with a 2-year time jump
The details of Manifest Season 4 have been kept mostly under wraps since Netflix's reveal last summer. However, just a few days ago, Dallas revealed in an interview with Netflix Life that the season picks up two years after the events of season 3. Dallas' character experienced a devastating loss in the season 3 finale, and he's not doing too well.
"You're going to see some interesting things from the characters you know and love. And some you're going to see in ways that you've never seen them before," Dallas said. "And, of course, we're going to find out more and more about what happened to them, and where they were, and as we get closer and closer to the finale, the end. It's going to be a ride."
Manifest Season 4 is expected to arrive on Netflix this fall. Seasons 1 through 3 are available for streaming now. Stay tuned to Showbiz Cheat Sheet for more updates.
RELATED: 'Manifest' Season 4 Fan Theories Suggest There's More to Beverly Than We Know