'Manifest': Is TJ Alive? Would Olive Stone's Boyfriend Return in Season 4?
If 'Manifest' is saved, many fans hope to see TJ in season 4. What happened to the character and what are the chances of his return?
If Manifest returns for a fourth season, many fans know who they'd like to see: TJ Morrison. The Montego Air Flight 828 passenger began working alongside Ben Stone (played by Josh Dallas) to research the callings and the missing plane's connections to Egyptian mythology. Meanwhile, he became a fan-favorite love interest for Ben's daughter, Olive (Luna Blaise).
TJ appeared regularly in season 2, but he departed ahead of the season finale. He later received a few mentions in season 3. However, the character has yet to show his face again. What happened to TJ? Would he appear in Manifest Season 4 if the NBC show returns?
[Spoiler alert: The following story contains spoilers for Manifest Season 2.]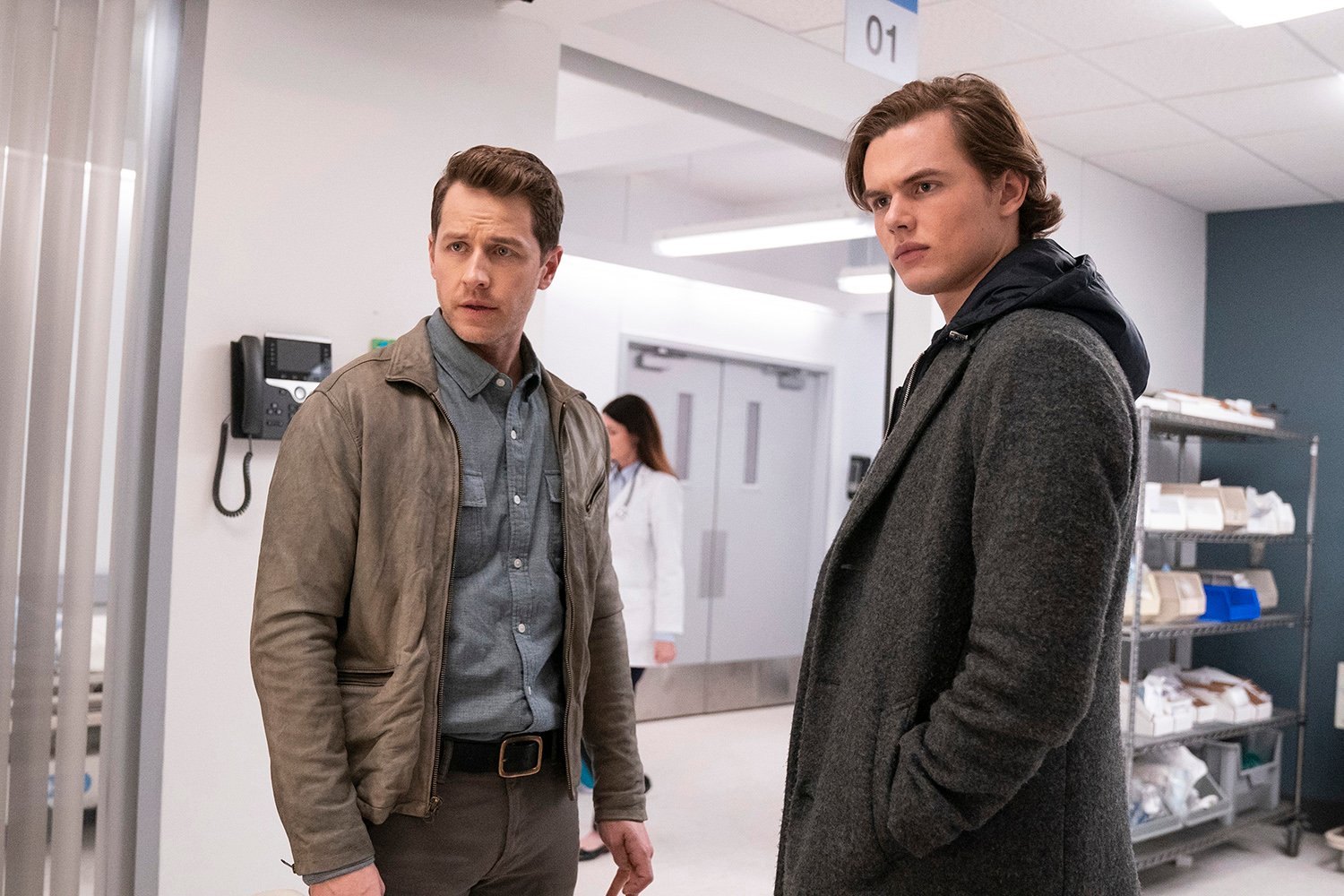 Garrett Wareing played TJ Morrison in 'Manifest'
Garrett Wareing joined Manifest in a guest role during the second season. The actor may have looked familiar to Pretty Little Liars: The Perfectionists fans, as he played Zach Fordson during the 2019 Freeform series. Wareing is also known for his role as Bobby in the 2016 film Independence Day: Resurgence, as well as Stet in 2014's Boychoir.
According to IMDb, Wareing is currently filming for God Is a Bullet, which follows a detective whose wife was murdered and daughter was kidnapped by a cult. In an effort to save his daughter, the detective goes undercover and joins the cult himself. Wareing plays the role of Wood.
TJ left during season 2 to study Flight 828 in Egypt
TJ, a student at Astoria, first met Ben Stone when a Calling brought the two together. The Calling compelled TJ to dig up a girl's grave in order to find the truth about her murder, but the police instead arrested him for the crime. Ben became determined to free TJ and cleared his name, marking the start of their partnership. TJ spent the remainder of season 2 working with Ben to study the mystery of Flight 828.
Along the way, TJ started a romance with Olive, so she joined the research efforts. Later, as the family investigated the Church of Believers, a fire broke out at a nightclub occupied by Olive and TJ. Ben knew of the fire and went to rescue some of the nightclub patrons, but TJ didn't make it out with Olive.
Afterward, they found a body and assumed it was TJ. However, a Calling led Ben to an area beneath the club, where TJ was badly injured but alive. He recovered from the accident at the Stone house and continued to aid in Ben's research.
TJ's final appearance came in the penultimate episode of season 2, where he told Olive he planned to go to Egypt. He believed the Callings had a connection to Egyptian mythology. Although TJ left the Stone family, he continued to help from afar by sending Ben an ancient Egyptian document that would connect with Cal Stone's (Jack Messina) kidnappers in season 3.
Will TJ return if 'Manifest' gets a season 4?
Unfortunately, TJ did not make an appearance in season 3. The character's sudden departure even confused Blaise, as she revealed to PopSugar in April.
"That's kind of something that even me as Luna, I'm a little confused about," Blaise said. "I don't know really what happened there, but there's more characters introduced that I'm involved with this season. But yeah, that was kind of a story left untold with the whole TJ situation."
So where does TJ play into Manifest's future? At the time of this writing, NBC has remained steadfast on its decision to cancel the drama, but creator Jeff Rake has high hopes to continue season 4 elsewhere or in movie form. Will TJ get another chance?
In response to a tweet Wareing sent about Manifest's streaming numbers, many followers expressed interest in TJ's story and seeing him in season 4.
"Hoping to see what TJ found when he was in Egypt!" one fan replied.
"If it does get picked up pls come back. I miss TJ SO MUCH," another user added.