'Manifest': What to Watch On Netflix After the Canceled NBC Series
Netflix has some bad news for Manifest fans. In early June 2021, NBC made the shocking decision to cancel the missing plane drama after three seasons, leaving a few cliffhangers in the balance. Showrunner Jeff Rake announced his efforts to find another network for the series. Netflix seemed like the most viable option because of how well the first two seasons of Manifest did on the streaming service, but it looks like that won't happen.
Unfortunately, on June 21, Deadline reported that Netflix passed on Manifest Season 4. Rake and Warner Bros. Television have since decided to end their search for a new network.
The news is certainly disappointing to many fans who want answers to Manifest's many mysteries. Now, all fans can do is fill the plane-shaped void in their hearts with other dramas. Here are three shows on Netflix to check out after you finish binge-watching Manifest.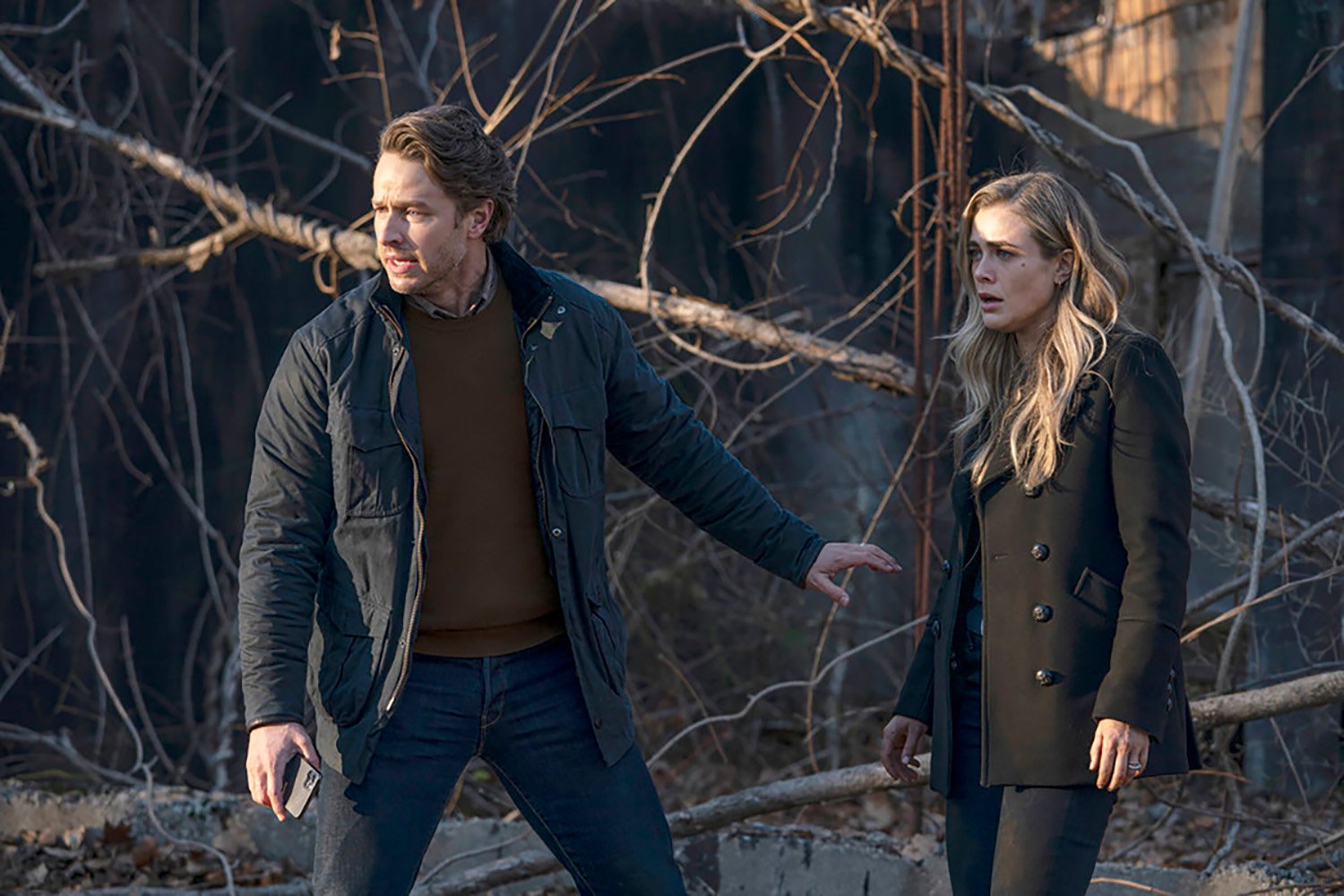 'Travelers'
Manifest fans have many theories about what happened to Flight 828 and its passengers, but a common theme has been time travel. If that's your thing, you may want to check out Travelers on Netflix. The Netflix original ran for three seasons between 2016 and 2018.
Travelers takes place several years in the future, after an apocalypse. Using futuristic technology, special operatives have their consciousness sent back in time to before the world's disaster occurred. The operatives take over the bodies of "hosts," or people who were about to die, and use these hosts as covers to fulfill their missions. The operatives must maintain their cover by pretending to be their hosts and work together to save the world, thus altering the future.
Travelers received rave reviews, especially in its first season. On Rotten Tomatoes, the series has an average audience rating of 97 percent.
'The OA'
Another common theme found in Manifest fan theories is interdimensional travel. If you liked that part of the NBC drama, then you may be interested in Netflix's original series The OA. This series ran two parts with eight episodes each, so it should make for a quick binge.
The OA centers on a young woman named Prairie Johnson (played by Brit Marling), who went missing as a girl. When Prairie disappeared, she had no eyesight. However, upon her mysterious return, she can see and she has a new set of powers. Prairie dubs herself The OA, or Original Angel, and refuses to tell her parents or the FBI where she's been. Instead, she sets out with a group of strangers to save other missing people from another dimension.
Unfortunately, The OA suffered the same fate as Manifest in that it was suddenly canceled after leaving cliffhangers. Many fans were disappointed to see the series come to an end, according to People.
'The 4400'
In Manifest, Flight 828 and its passengers went missing for five years, though those five years felt like minutes to them and they didn't age at all. A similar storyline takes place in The 4400, a CBS series that aired between 2004 and 2007.
In The 4400's pilot, bystanders watch as what looked to be a meteor explodes in the sky. It turns out to be a strange ball of light containing 4,400 people who suddenly disappeared between 1946 and the present. These people never aged during their disappearance, and when they return, they have no idea what happened.
The 4400 may be an older series, but now is a great time to watch it on Netflix. The CW will soon debut a reimagining of the original series, called 4400, according to Deadline.