Was Manny Montana's Wife, Adelfa Marr, On 'Good Girls'?
NBC premiered Good Girls in Feb. 2018. Since then, the show gained popularity through the help of streaming and social media. One of its most discussed characters is Manny Montana, who plays Rio. In season 3, Rio used someone close to the real-life actor's heart to make his employee, Beth Boland (Christina Hendricks), jealous.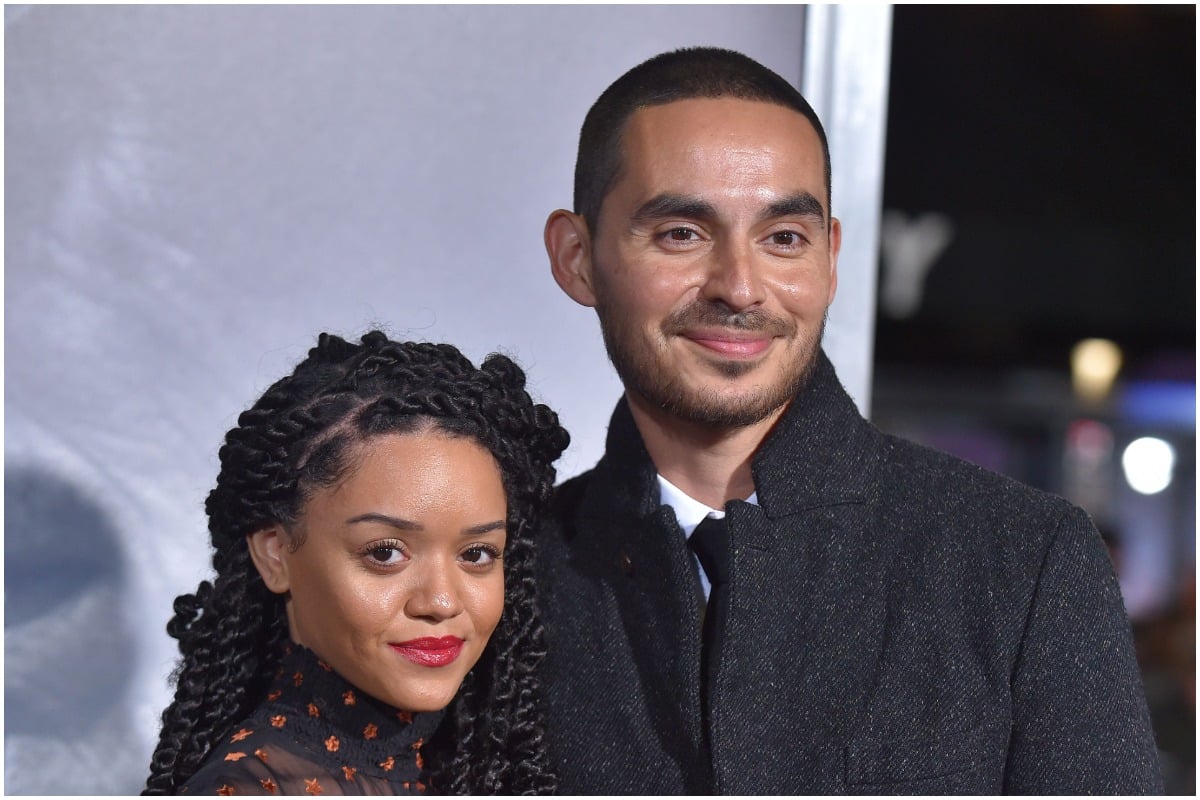 Manny Montana's real wife, Adelfa Marr, played his girlfriend on 'Good Girls'
Montana first appeared as Rio during Good Girls Season 1. Since then, many viewers have tuned in for his snarky comments and extreme actions toward Beth, Ruby (Retta), and Annie (Mae Whitman). However, Montana has said that he and Rio are different in many ways. On the show, Rio is a single father who occasionally fools around with Beth, who's married. Unlike his character, Montana is happily married to his wife, Adelfa Marr.
RELATED: 'Good Girls': Christina Hendricks Says Kissing Manny Montana is 'Easy': 'We Have Great Chemistry'
In 2019, Marr and Montana worked together on Good Girls. The mental health advocate and life coach made her TV debut in season 2 as Rio's love interest, Dylan. Shortly after Beth and Rio slept together, she and the other women stalked him and watched him kiss Dylan goodbye. Once the episode aired, Marr gushed about the experience via Instagram. 
"Such a beautiful, happy, and memorable day with my amazingly talented husband. This one is definitely for the books. While I'm only on for the quickest stint, I can't tell you how much it meant to be a part of this with @lbmannymontana.Thanks for making me the happiest girl to walk this earth @lbmannymontana, and thank you @nbcgoodgirls for having me."
How long have 'Good Girls' star Manny Montana and Adelfa Marr been married?
RELATED: 'Good Girls': During What Episode Do Beth and Rio Sleep Together?
Underneath Marr's post about her Good Girls debut, many viewers of the show were stunned to see that she and Montana are married in real life. Although it's unclear when they met, the couple has been together for multiple years. In a heartfelt Instagram post, Montana called his wife his "best friend" and his "love in every lifetime." 
According to Express, Montana and Marr try to keep their relationship out of the public eye. However, the couple got married in 2016. They also have a child together, who they don't show on social media. Despite their desire to keep their son's life private, the pair exchange compliments and affection on Instagram. In 2019, Marr shared how proud she was of her husband before Good Girls Season 2 premiered. 
"Congratulations are in order for my sweet love @lbmannymontana," Marr wrote. "I have seen you work so hard to put amazing work on screen, time and time again. You leave me in awe with your dedication and your talent, and I'm always amazed at how much you put into your work while still being the most amazing father to our baby and the most perfect husband to me."
"To say we got lucky is an understatement," she continued. "Thank you for being perfection at its finest."

Good Girls Season 4 will return with new episodes on Sunday, June 24.