Manny Pacquiao's Wife Jinkee Isn't In It for the Money
Behind most of Manny Pacquiao's career as a boxer, there has been one especially vocal fan cheering him on the whole time.
Behind most of Manny Pacquiao's career as a boxer, there has been one especially vocal fan cheering him on.
For almost 20 years, Pacquiao's wife, Jinkee, has watched her husband go from unknown boxer to celebrity superstar and helped him guide his career. Seeing his entire journey firsthand, Jinkee knows what kind of work her husband put forth to get where he is today. 
When Manny met Jinkee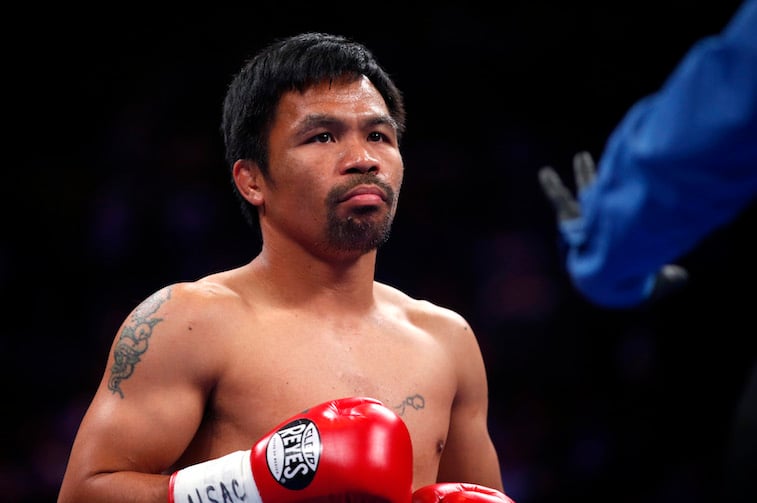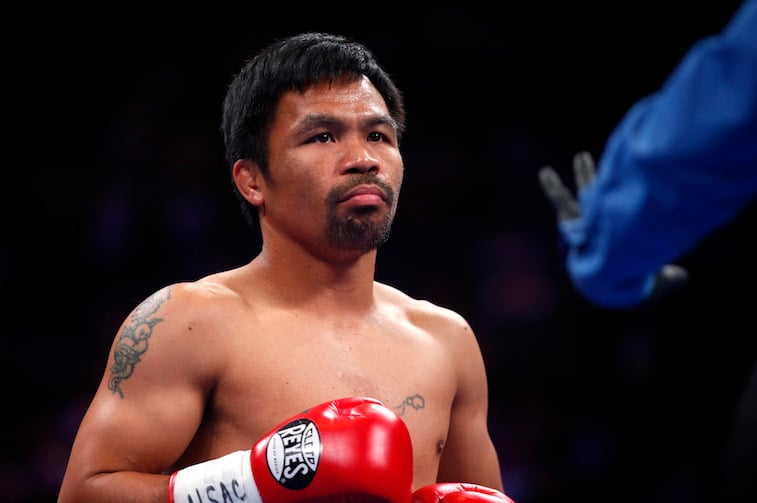 To simply label Manny as a boxer is ignoring much of what he does. When he isn't knocking out opponents in the boxing ring, he's knocking out bills as a member of the Philippine senate.
He has also dabbled in acting, singing, and basketball throughout the years as a way to expand his repertoire. When it all comes down to it, however, he will always be a boxer.
Manny was still coming up when he met Jinkee in 1999. Both in their early 20s at the time of their first meeting, Jinkee was a beauty product merchant at the mall, and Manny was already a champion, but he wasn't the legendary talent that we view him as today.
The two immediately knew that they were in love with one another, and just seven years after their first meeting, they were married. 
Jinkee celebrated their relationship in a poem on Instagram:
1999, The year we first met.

I fell for you. I've stood by your side ever since.

We got married.

We had beautiful children.

You are my soul mate.

You are my partner.

You are my best friend.

And my love for you will never end. I love you so much.

Happy Valentine's Day!"
Both deeply religious, the pair bonded over their shared faith, and as the family grew, so did their love for one another. The pair has five kids, their last one, Israel, born in 2014.
With a father who is likely to be somewhere across the world or making waves in his political career, she has a full plate raising the family's kids. That doesn't mean that Jinkee isn't committed to her own career, too, however.
Jinkee's ambitions
In 2013, Jinkee successfully ran for the vice governor of the Sarangani province. She served in that position from 2013 to 2016 before stepping down to focus on her family and her philanthropic work.
Before that, Jinkee had ambitions as a filmmaker, helping her husband by producing and making several documentaries about him and his career.
Nowadays, Jinkee has a massive social media following. She gives fans a fascinating look into the life of the Pacquiaos — sharing pictures of the couple's family both at home and overseas.
With 1.3 million viewers, she can safely say she has a notable following away from her husband. Jinkee is also an avid collector of shoes, constantly showing them off in her pictures. She also has a twin sister named Janet. 
Often citing her religious roots, Jinkee is big on charity. She and Manny started The Jinkee and Manny Heart Foundation, a charity that offers cardiac care for children's cardiac care. She puts her love of shoes to good use, too, giving auctioning them off for the organization's funds. 
Keeping the family together
With Manny remaining one of the most famous boxers on the planet in his forties, the family has a lot to put up with. Combine that with a laundry list of other career moves and interests, and he needed a strong woman behind him.
Jinkee is that woman, and as his boxing career begins to wind down, the couple appears poised to take on the next chapter of their lives. With so many interests, we haven't seen the end of this couple.