How Many Children Does Foo Fighters' Dave Grohl Have?
Dave Grohl has managed to be in not one but two of the biggest bands in music history, and his reputation for being a stellar performer is dwarfed only by the love fans have for him being an all-around awesome guy. After rising to fame with Nirvana, Grohl has gone on to have a stunning career as a member of the Foo Fighters.
Along the way, he's racked up points for his amazing on-stage performances and limited social media presence. But, how many kids does Dave Grohl have of his own, and will they follow in his footsteps to carry on his rock legacy?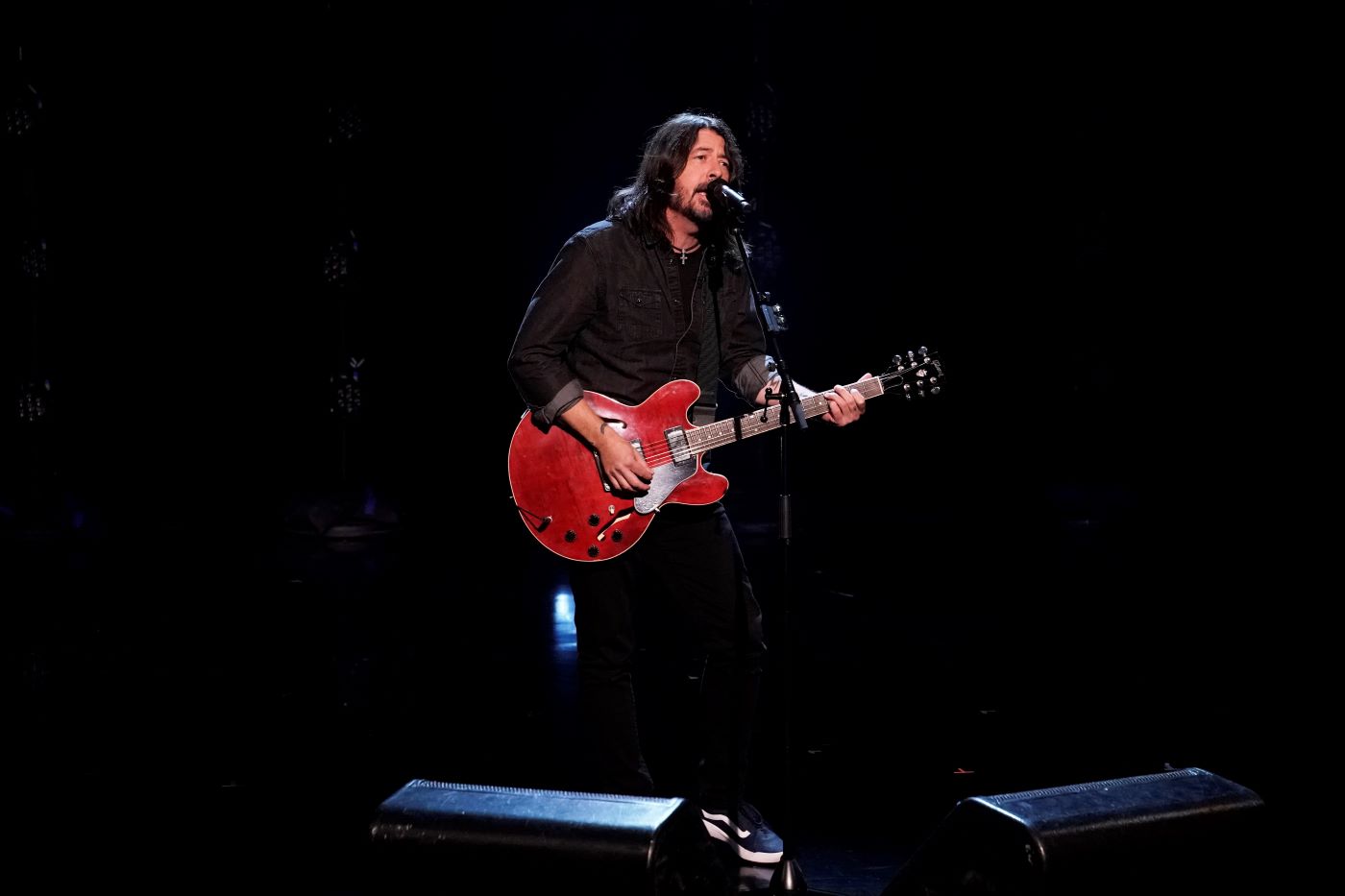 Dave Grohl rose to fame with Nirvana
Dave Grohl knew how he wanted to spend his life from a very young age. He was just 10 years old when he formed his first band, and he dropped out of high school to drum for Scream before joining Nirvana, then a small grunge band without a lot of reach. As Biography reports, Kurt Cobain was quick to accept Grohl as the band's drummer, and soon after, Nirvana started to pick up attention from major labels.
Their first studio album saw amazing success, but it also put a lot of pressure on the previously untested band. Cobain, in particular, struggled with fame, and his suicide has become one of the music world's most heartbreaking stories. Cobain died in 1994, just three years after the release of Nevermind. 
In 1995, reeling from the death of his friend and the destruction of his band, Grohl formed The Foo Fighters. At first, it was just him. He played multiple instruments and used songs he had written while with Nirvana as he performed vocals.
Eventually, he brought on a bassist, drummer, and guitarist. Lightning really did strike twice for Grohl, and The Foo Fighters went on to become one of alternative rock's defining forces. As a result, Grohl has been in the spotlight for two decades, and he's shined brightly throughout it all. 
Dave Grohl has three daughters
In the midst of his roaring professional success, he's been married to Jordyn Blum since 2003. In 2006, the happy couple welcomed their first child, a daughter named Violet. In 2009, they added a girl named Harper to the family. The family grew again in 2014 when Grohl and Blum welcomed a baby girl named Ophelia. 
Being the father of three daughters keeps Grohl busy, but he finds time to keep making new music, tour, and even troll the Westboro Baptist Church in his spare time. Grohl's influence on the music industry is matched by his appreciation for the musicians who have influenced him. This love for music and what it means to the world seems to be a quality Grohl passes down to his children. 
Violet has joined Foo Fighters on stage
While all of Grohl's daughters may follow in his creative footsteps, his oldest has certainly demonstrated her talents behind the microphone. As The Things reports, Grohl warmly introduced his daughter Violet as "the best singer he knows" when she joined him on stage at the Leeds Festival in 2019. 
Earlier this summer, Violet once again took the stage alongside her father at Lollapalooza. As iHeart reports, the duo performed a cover of the song "Nausea" by X. According to NME, the young singer also has official credits as a backup vocalist on the album Medicine at Midnight, giving her a strong starting foothold in the industry.