How Many Children and Grandchildren Does Helen Mirren Have?
Helen Mirren loves children, but only the offspring of others. The actor might have had some memorable mom roles in her career, but she prefers to parent other people's children in real life. Mirren and her longtime husband have shared a meaningful life, so how many children and grandchildren does Mirren have?
Helen Mirren and her husband have been together for decades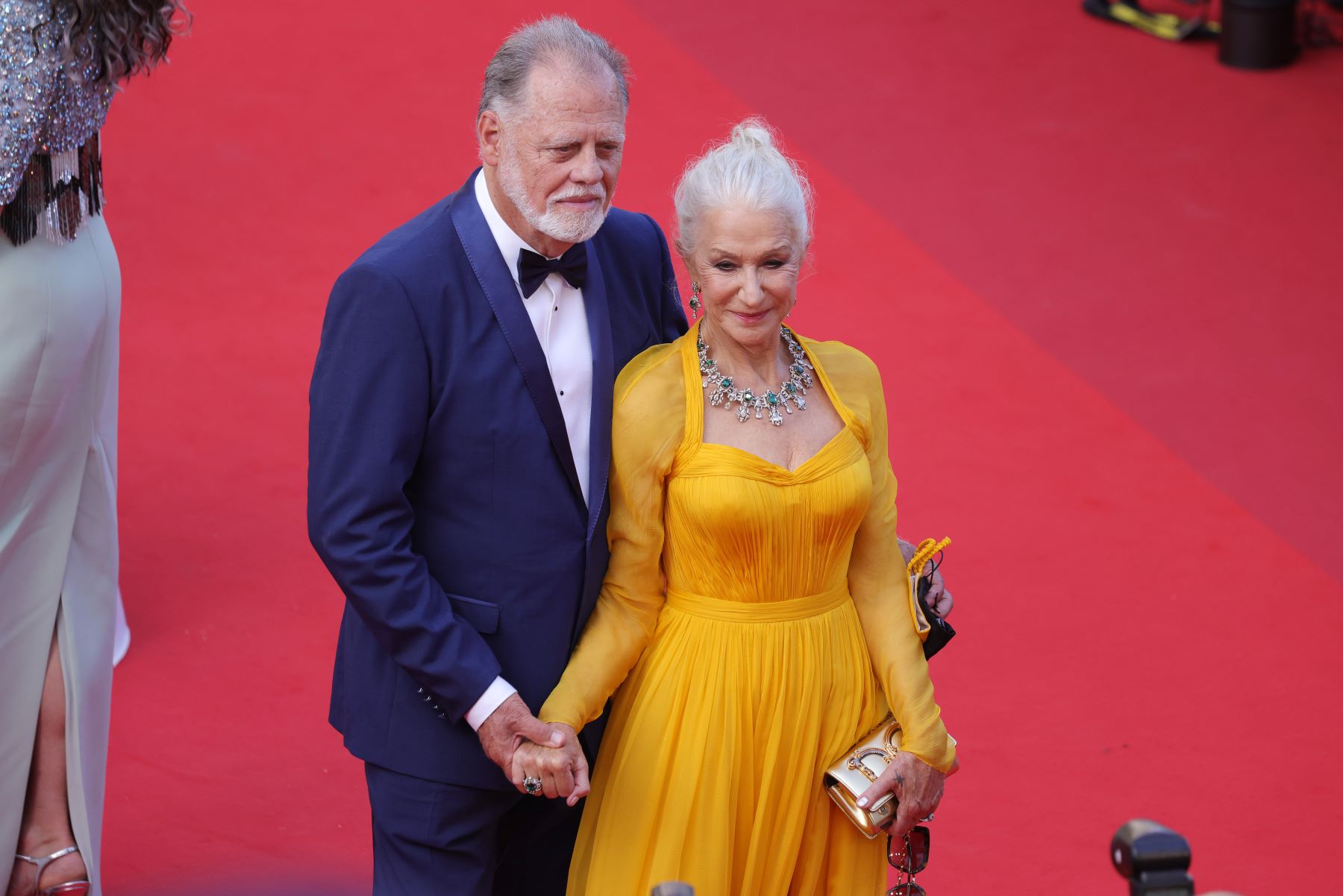 Helen Mirren and her husband, Taylor Hackford, began dating in 1986 after meeting on the set of White Nights the previous year. The pair tied the knot in Dec. 1997 after 11 years of dating. The duo never had any children together, but Hackford has two children from his previous marriages.
Mirren and Hackford have been together for 25 years, sharing that the secret to a long-lasting marriage is giving your partner adequate space. "The thing is to allow the other person freedom to do what they want to do which is so important. Let them do it. Encourage them and support them and vice versa," she said in a YouTube interview.
Hackford had two children from his first two marriages. His eldest child, Rio Hackford, was born in 1970 to the director and his first wife, Georgie Lowres. Hackford shares a son, Alexander Hackford, with second wife Lynn Littman.
Helen Mirren cried over the loss of not having children
Helen Mirren sat down in 2016 with Peter Travers of the Popcorn With Peter Travers segment featured on YouTube to discuss her part in Collateral Beauty. During the conversation, Mirren spoke fondly of Hackford's children, which segued into Travers asking whether she ever considered having kids of her own.
The star firmly said, "No. I was always too engaged in my life as an actress. At that time, I couldn't comprehend that you could incorporate a child into that without letting a child down in some way." Mirren further noted that the decision was never "an absolute conscious" one, and it was more of "Oh! Maybe next year, maybe next year, until really there was no next year."
In a separate interview, the Hobbs and Shaw actor said, "I love children, they are so funny and so sweet, but I never wanted my own." She revealed that she never regretted the decision not to reproduce but admitted that she mourned the loss at one point.
"When I watched the movie Parenthood, I sobbed for about 20 minutes. It was about the whole story of being a parent and how it never stops, even when you're a grandparent," she said. Mirren further noted that she realized that she would never be able to experience motherhood, "and for about 20 minutes I sobbed for the loss of that."
However, Mirren has been an active parental figure in her husband's two children's lives. She and Hackford mourned his son Rio who died in 2022 due to a "very aggressive and rare form" of eye cancer known as uveal melanoma. The duo released a statement to People confirming his death, noting they were "heartbroken by his loss." Mirren and Hackford have two grandchildren from Rio.
Celebrities who never had children
Allison Janney might have played the mom role in the sitcom Mom, but she isn't one in real life. The actor told Drew Barrymore on her show that she was never confident about wanting children and "would rather regret not having kids than have kids and regret it."
Food Network star Ina Garten said she chose not to have children because she felt that she would never have had the life she had if she did. The late Betty White told CBS in 2012 that her compulsive behavior would have had her focusing on children and nothing else, so she decided to focus on her career since she didn't think she could manage both.
Others include Kim Cattrall, Jon Hamm, and Sandra Oh.
RELATED: Helen Mirren Put on Makeup Every Day During the Pandemic for Herself — 'I Enjoy It'