Many 'Grey's Anatomy' Fans Might Hate Izzie, but They Will Defend One of Her Most Important Storylines
Grey's Anatomy fans are passionate about the doctors at Grey Sloan Memorial. Over the last 17 seasons, the show's supporters have sounded off on the good and bad things the characters do. Many fans aren't willing to forgive one character, Dr. Izzie Stevens (Katherine Heigl), for most of her decisions. However, few of them will criticize a storyline that changed the fictional physician's life.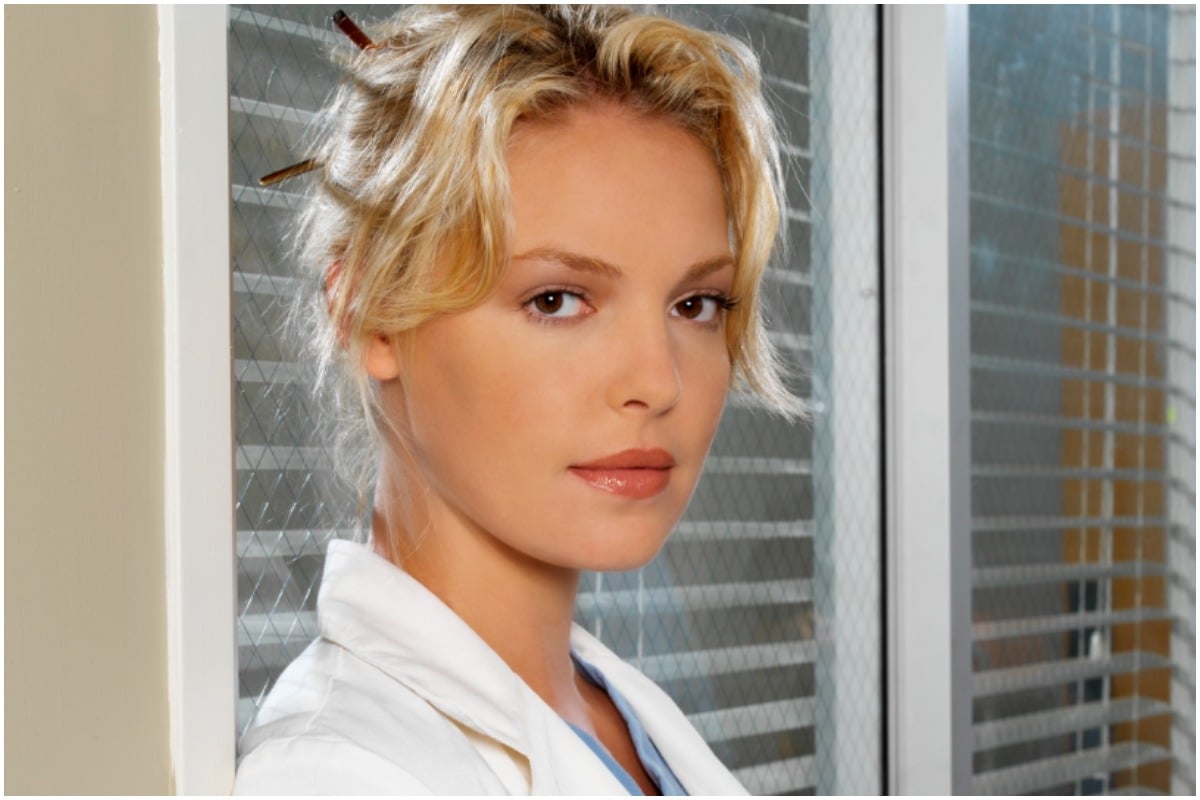 The 'Grey's Anatomy' storyline that made fans feel compassion for Izzie
During the early seasons of Grey's Anatomy, Izzie stood out in her class through her blonde hair and tall frame. However, her looks made her fight to be taken seriously at the hospital. 
Eventually, though, Izzie found her footing at Seattle Grace (later changed to Grey Sloan). The same season, Izzie met Denny Duquette (Jeffrey Dean Morgan). Soon, Izzie and Denny became a couple, even though he was her cardiac patient. In the show's season 2 finale, they got engaged. Unfortunately, Denny died the same day.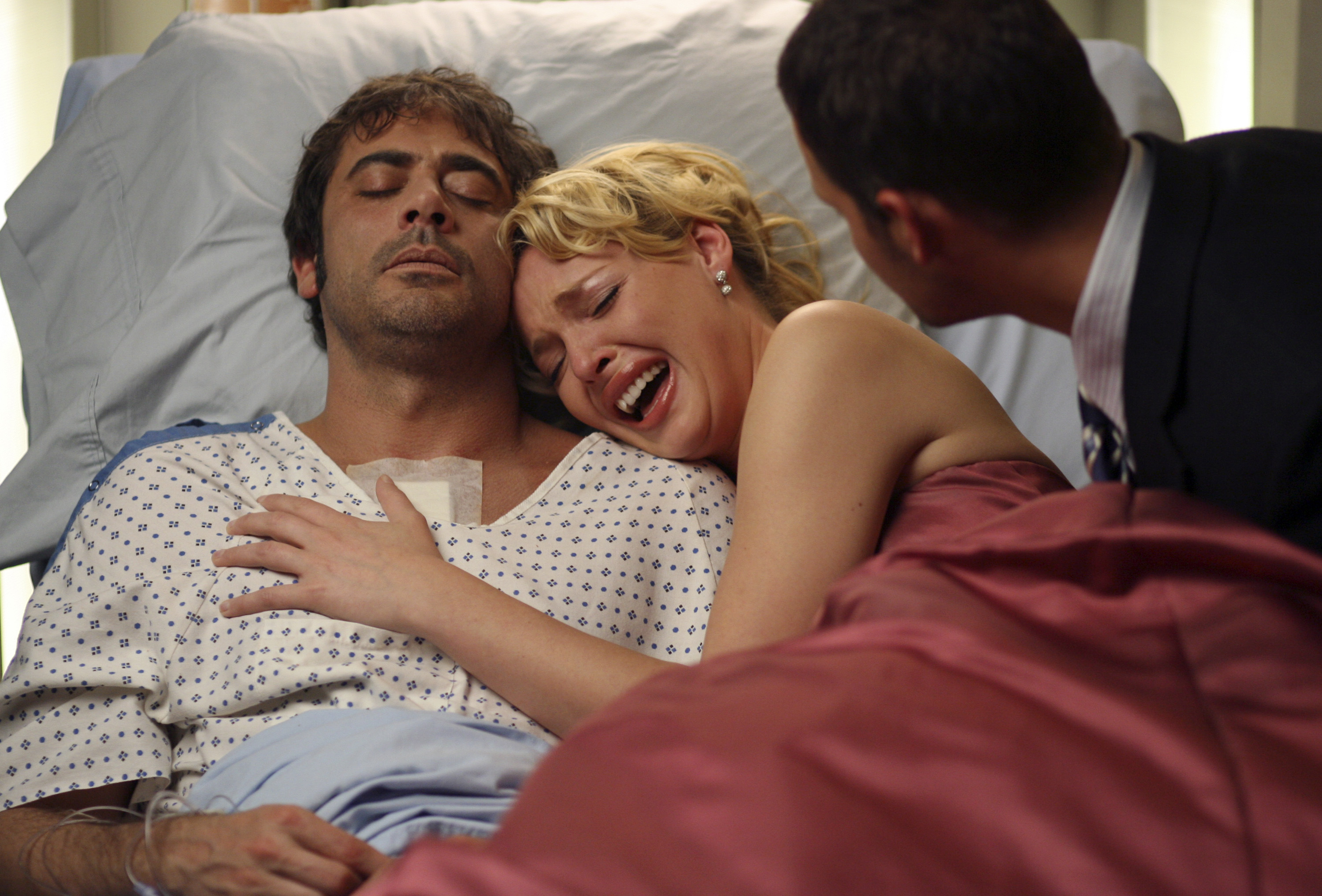 Before Denny's death, Izzie tried to save his life by cutting his LVAD wire. By doing so, Denny went to the top of the hospital's heart transplant list, but the new heart didn't work. While some fans blamed Izzie for Denny's death, many of them don't fault her for cutting the wire. 
"I'm not her biggest fan, but I don't really understand why people say she got Denny killed," one Reddit fan said. "He was supposed to get that heart in the first place and he got it because she intervened. [Denny] didn't die because cutting the LVAD harmed him. He died after the surgery, the same way he would have if he had gotten the heart legally." 
Who does Izzie end up with on Grey's Anatomy? 
After Denny died, Izzie quit the residency program. For several episodes, she spent her days baking muffins and avoiding Seattle Grace. However, with the help of her friends Meredith Grey (Ellen Pompeo), Cristina Yang (Sandra Oh), George O'Malley (T.R. Knight), and Alex Karev (Justin Chambers), she went back to work. 
During season 5, Izzie and Alex took their friendship to the next level. Once they started dating, Izzie found out she had stage 4 metastatic melanoma. Amid her diagnosis, Alex and Izzie decided to marry in Grey's Anatomy's 100th episode. 
Following their marriage, Izzie got fired from Seattle Grace when the hospital merged with Mercy West. When she found out Alex spoke to Chief Richard Webber (James Pickens, Jr) on her behalf, she left him and Seattle. Soon, they divorced. 
Despite his heartbreak, Alex eventually moved on and married Dr. Jo Wilson (Camilla Luddington)  However, when he and Izzie reconnected in season 16, he found out she secretly gave birth to their twins, Alexis and Eli. Amid Chambers' Jan. 2020 exit, his final episode revealed that Alex divorced Jo for Izzie and their two children. 
What Katherine Heigl has said since leaving 'Grey's' 
Heigl stayed on Grey's Anatomy from seasons 1-6. In 2010, she shared that she wanted to leave the show to start a family with her husband, Josh Kelley. Since leaving Grey's, the Knocked Up star said she appreciates Shonda Rhimes for allowing her to play Izzie. 
"I don't actually regret leaving Grey's Anatomy — I did the right thing for me and for my family — but I do regret the heightened drama I was feeling at that time," Heigl said. "If I'd known anything about meditation then, or had been talking to a therapist or someone to help me through some of the fear that I was steeped in, I think I would have been more calm in how I approached what boundaries I needed to create to thrive."
Grey's Anatomy airs Thursdays on ABC.