Many 'RHOC' Fans Aren't Buying Kelly Dodd's Apology Tour
Kelly Dodd from The Real Housewives of Orange County made several public apologies on Watch What Happens Live with Andy Cohen for tone-deaf and dangerous remarks she's made in the last several months.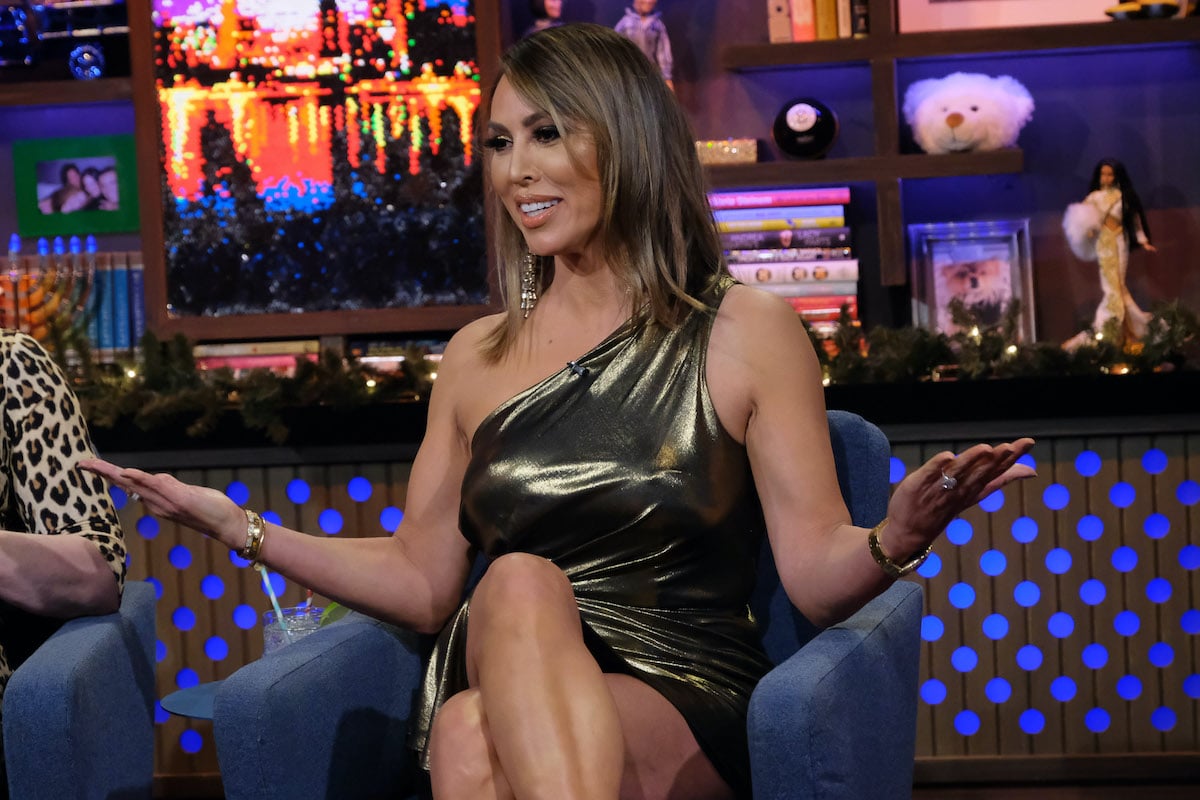 Dodd apologized for her numerous comments and jokes about COVID-19 and her disregard for the danger of the virus. She also addressed remarks and doubling down on anti-Black Lives Matter posts and sound bites too.
She received a baseball cap with the words, "Drunk Wives Matter" for her bridal shower. Dodd experienced serious backlash for donning the cap and telling people to calm down when they made angry comments on the post.
So she used the opportunity on WWHL to apologize. "I believe in equality, I believe in Black Lives Matter, and if I offended anybody by thinking I was mocking…," she said. Adding, "I don't want to hurt… I believe in Black Lives Matter and equality."
Sorry not sorry?
Despite the apologies, several fans rolled their eyes, saying her apology is a little too late. "She keeps making the same mistakes, she is not sorry for anything that comes out of her mouth, she is just a mean and nasty person," one fan wrote on Twitter. "Time for Bravo to get rid of her once and for all. 'Bye Felicia'."
Others viewed the apologies as a way to save her job. "We're not buying Kelly's bullsh*t apology, she's just trying to save her job," another person tweeted. "Can you just be done with her already? It's maskholes like her that have kept the virus thriving. Also, we know she doesn't care about BLM…."
However, were her words enough to keep her on for another season? Dodd also shared she is friends with Fox News host Tucker Carlson, who has been vocally supportive of Donald Trump. "She needs better friends," a Twitter user shared. "Tucker lies continually, just like the President. People who stand up for him are complicit. Stop giving these idiots a voice! Kelly is the worst thing to happen to Bravo. She's not a nice human and should be fired."
Does she finally understand COVID after her mother was hospitalized with the virus?
Dodd addressed every misstep and controversial remark she made over the past nine months. Her mother was hospitalized with COVID-19 and she assured viewers she understands the severity of the illness.
"It was a stupid thing for me to say, it was insensitive and I apologize if I hurt or offended anybody," Dodd asserted about her callous remarks about the virus. "That wasn't really my intention. I got really freaked out about it. In hindsight, it was the stupidest thing I've ever said."
She also continued to joke about wearing a mask even after her mother was hospitalized. Dodd says of course she now regrets her comments and tried to explain.
"At first I was misinformed," she admitted. "I didn't realize not wearing a mask … I hate it, I'm claustrophobic, I can't stand wearing a mask. Now I understand the science behind it and I am ready, willing, and able to wear a mask. And I know it's important because I don't want to get sick and I don't want to get others sick."
Several fans tweeted positive thoughts for Dodd's mother, who has since recovered. But others still think she was being inauthentic. "Oh please she takes no accountability for her actions," a viewer tweeted. "She does what she does & then gives an apology which comes off as inauthentic. She has done that from the very 1st season. This season she is doing it more because she's worried her head may be on the chopping block."