How Many Royal Babies Are Named After Prince Philip?
Find out how many royal babies are named after or carry at least one of the late Prince Philip's names including Meghan and Harry's children.
Several members of the royal family have gathered to pay tribute to Queen Elizabeth II's late husband, Prince Philip, in London. Relatives and friends attended a memorial service for the Duke of Edinburgh on March 29. Almost one year prior, the palace announced: "It is with deep sorrow that Her Majesty The Queen has announced the death of her beloved husband, His Royal Highness The Prince Philip, Duke of Edinburgh. His Royal Highness passed away peacefully this morning at Windsor Castle."
Tuesday's service of thanksgiving at Westminster Abbey lasted about 40 minutes and allowed many who couldn't attend the prince's funeral, due to coronavirus (COVID-19) restrictions at the time, pay tribute to his life. A surprise appearance by the duke's great-grandchildren, Prince George and Princess Charlotte, led to a question: Are any of the youngest royals named after Prince Philip?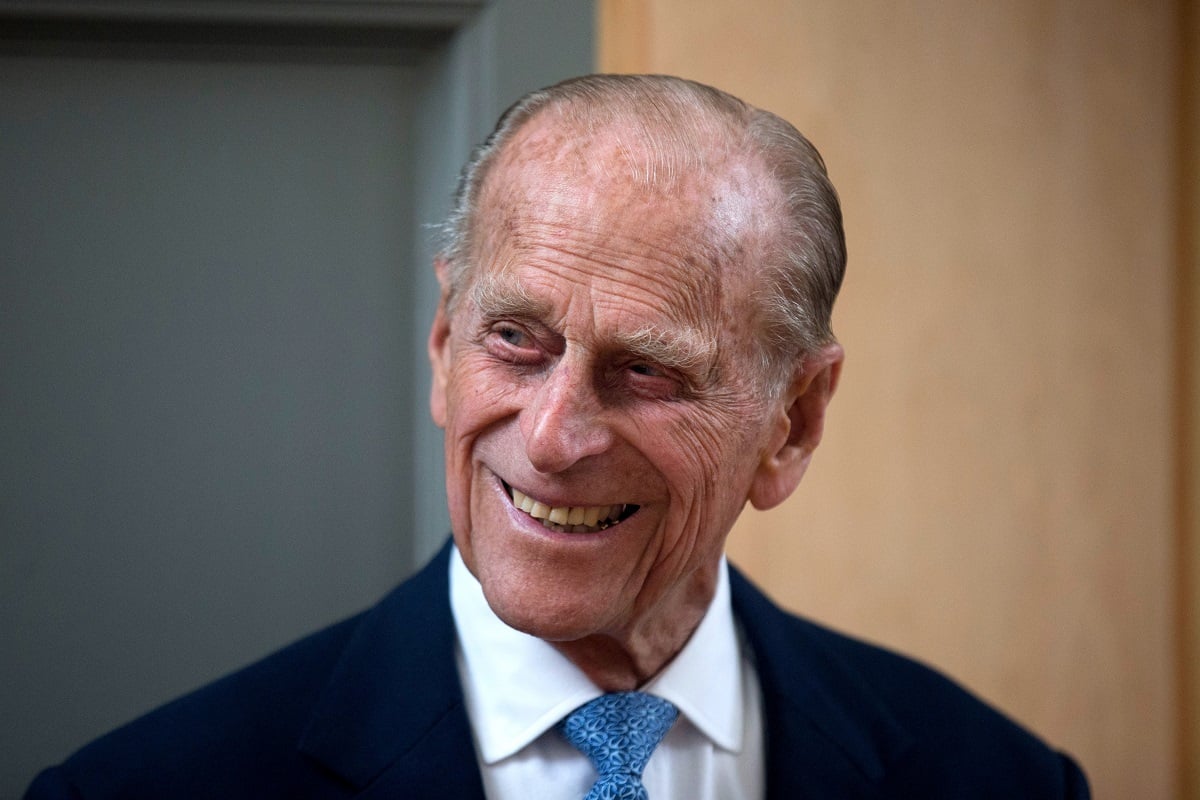 Where Prince Philip got his surname
The monarch's husband of more than 70 years was born Prince Philip of Greece and Denmark. His family was exiled from Greece when he was just a baby and years later after his career in the Royal Navy, he renounced his German titles and adopted the surname Mountbatten from his mother's side of the family.
The Indian Express noted that "The Mountbatten family name of Prince Philip too has its origins in the period of the First World War. It is an anglicized version of 'Battenberg' which was the dynasty ruling over the Grand dutchy of Hesse in Germany. Two of the descendants of the Battenburg family got associated with the British royal family in the 19th century."
Windsor is Queen Elizabeth's last name and the couple's descendants bear the hyphenated Mountbatten-Windsor.
Philip's children and grandchildren who are named after him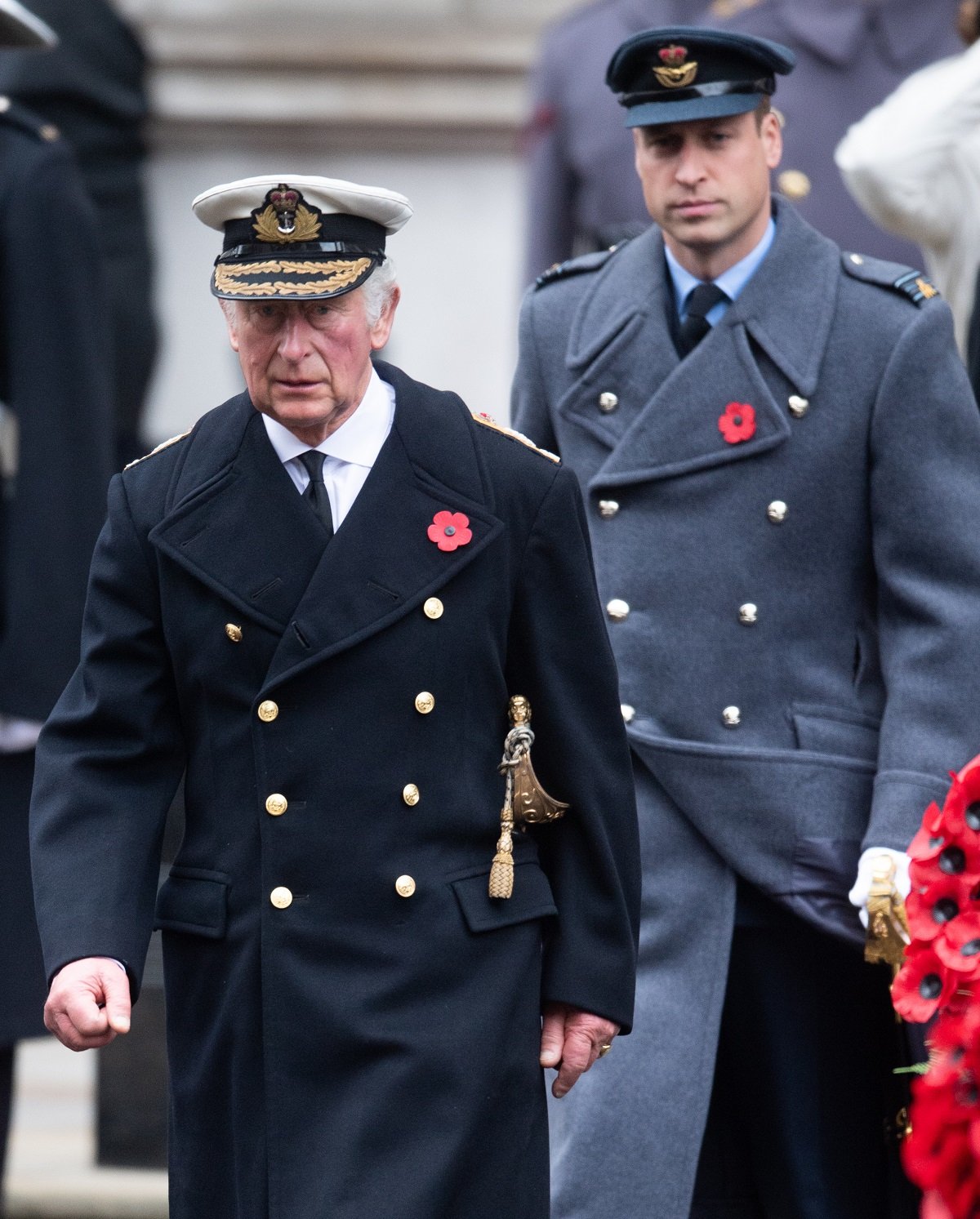 While all of Philip's children have the Mountbatten-Windsor surname, a couple of his children and grandchildren also bear his first name within their full names.
Philip's eldest son is named after him. The Prince of Wales' full name is Charles Philip Arthur George Mountbatten-Windsor. Much of the public who weren't aware of the heir apparent's middle name heard it uttered for the first time when Charles and Princess Diana tried the knot in 1981. During their ceremony, Diana fumbled her words and accidentally said she said she would take the hand of "Philip Charles Arthur George." 
As for his grandchildren, another future king has his first name as well. Prince Charles' eldest son, the Duke of Cambridge's full name is William Arthur Philip Louis Cambridge Mountbatten-Windsor.
Some of Philip's great-grandchildren have at least one of his names too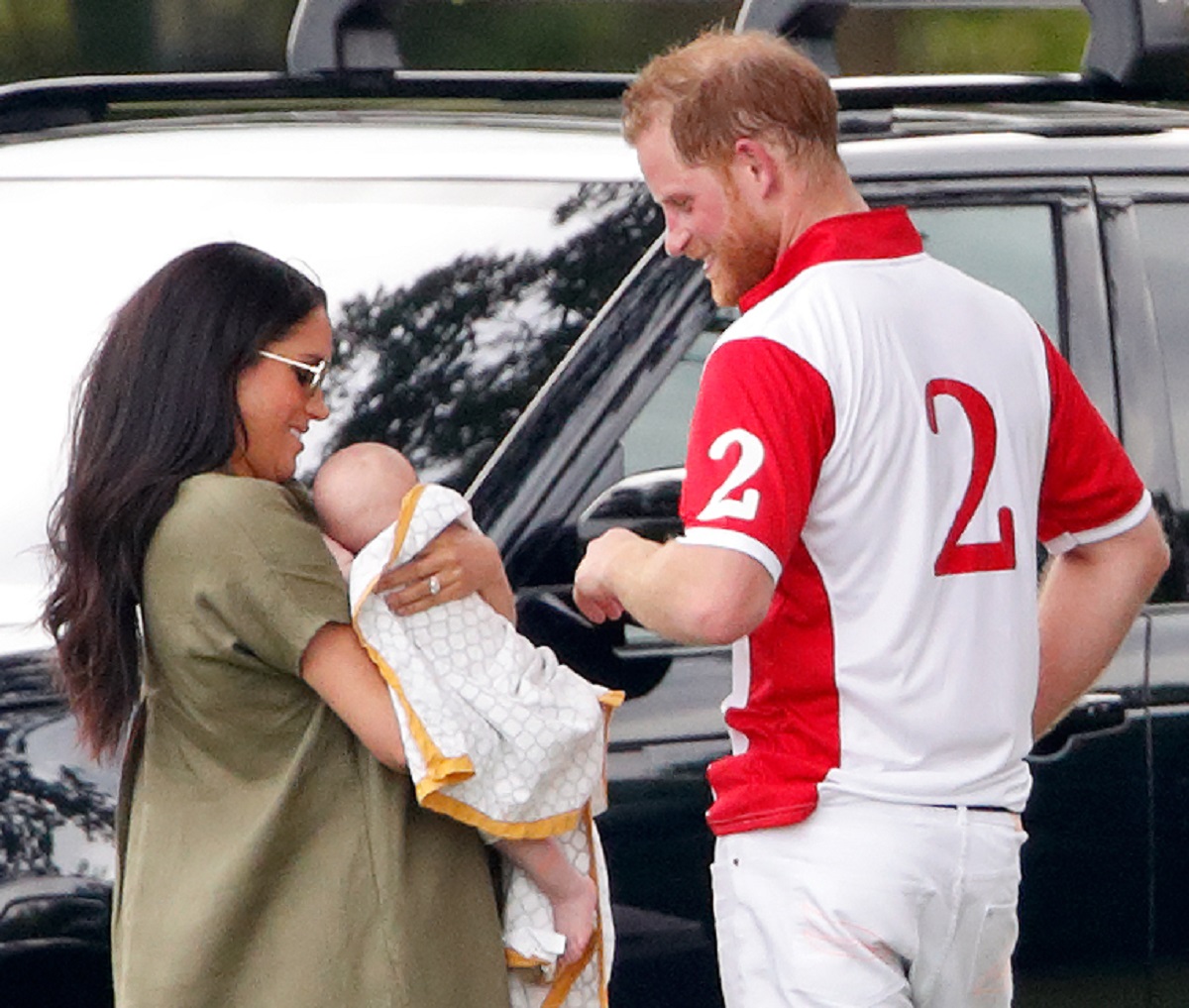 There are even a few great-grandchildren who bear at least one of Prince Philip's names.
One is Princess Eugenie and Jack Brooksbank's son, August Philip Hawke Brooksbank, who was born in February 2021. Princess Anne's daughter, Zara, also named one of her kids after their great-grandfather. Her third child, Lucas Philip Tindall, was born just weeks before the duke's death.
Prince Harry and Meghan Markle's children carry the last name Mountbatten-Windsor. Moreover, it's been reported that because their daughter's first name, Lilibet, is what Queen Elizabeth was called by those closest to her over the years including Prince Philip, the Sussexes were honoring him as well by giving their little one that name.