'Many Saints of Newark': Michael Gandolfini Says His Dad Rehearsed 'Sopranos' Lines in a Hidden Room
Who's not looking forward to seeing Michael Gandolfini in The Many Saints of Newark? Dickie Moltisanti and Johnny Soprano anchor the movie, but fans are interested in seeing how Gandolfini tackles young Tony Soprano on screen. Interestingly, he shared that he didn't learn anything directly from his father, James Gandolfini, about the character. Why? He kept his work under tight wraps and practiced his lines from The Sopranos in a secret nook.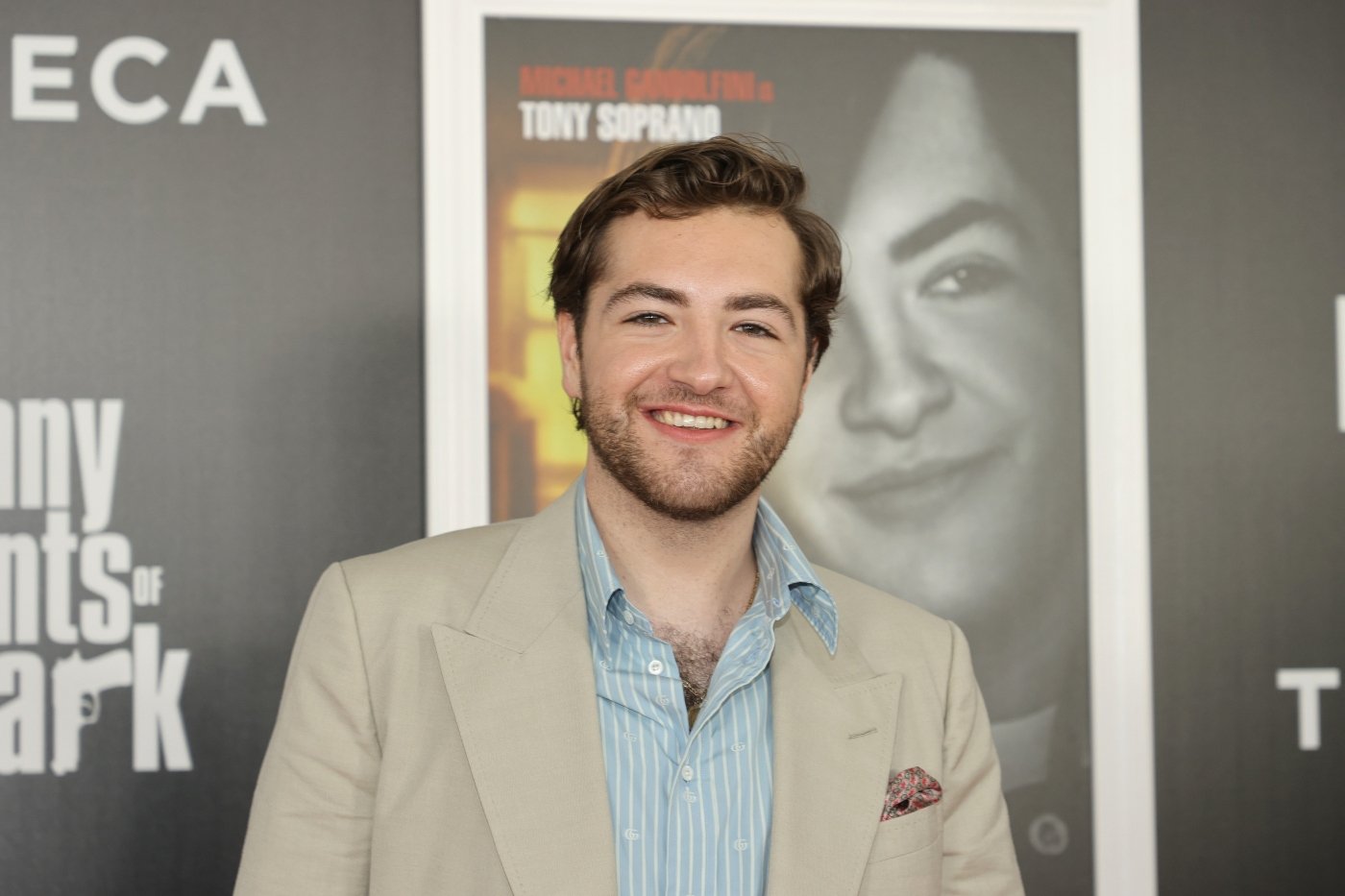 James Gandolfini once appeared on Inside the Actors Studio and told James Lipton he tried psychotherapy after the show began. He did not go into detail, but implied that playing Tony Soprano sort of pushed him into it. It may be the reason why he didn't want to be in character at home.
His son Michael appeared on Jake's Takes vlog to talk about The Many Saints of Newark and following in his father's footsteps. There's an explanation for why he didn't glean any acting tips from his father when it came to Tony.
When asked what he learned from his dad at home about the character, Gandolfini said, "Absolutely nothing." His father rehearsed in a hidden room.
"He actually had a bookcase in his apartment in New York that would pull out, and that was his office," he explained. "And he soundproofed it, and he would close this bookcase and lock it. It was like a secret door. That's where he would memorize and do everything, and you would see nothing. I saw no Tony Soprano."
Gandolfini added that his impression of Tony at that time was his dad relaxing in his trailer. The Sopranos creator David Chase and actor Alessandro Nivola — who were also present for the interview — were shocked and amused at the revelation.
Gandolfini studied his father in for 'Many Saints of Newark'
To prepare for his role in The Many Saints of Newark, young Gandolfini had to watch the TV series. He put the image of his father out of his mind and welcomed Tony in, keeping them separate. He said that he got to know Tony better this way.
"That was one of the great parts of watching it for the first time — meeting Tony Soprano through the show and falling in love through the script, and falling in love with Tony through the show," said Gandolfini. "I got to fall in love with the physical manifestation of my dad, but it wasn't my dad. I love Tony, but I'd never met him before watching the show."
'The Many Saints of Newark'
Fans should get ready for a tale that crosses generations and racial lines in The Many Saints of Newark. Chase has repeatedly said that the film is a classic gangster story that affects several factions in the city. Travel back in time to see all your favorite characters from The Sopranos in their younger days, and learn why Dickie Moltisanti was so influential in Tony's Life.
The Many Saints of Newark arrives in theaters and on HBO Max on Oct. 1.