How Many Tattoos Does Billie Eilish Have?
Billie Eilish has added some permanent ink to her body since she turned 18. How many tattoos does she have?
Billie Eilish has joined the permanent ink club. As some fans may know, the "Ocean Eyes" singer had been wanting tattoos since she was a younger teen. When she turned 18, she finally crossed the task off her bucket list. Eilish has yet to show off her tattoos in full, but fans caught a glimpse of the ink in her British Vogue cover shoot in May 2021. How many tattoos has Eilish gotten since her 18th birthday?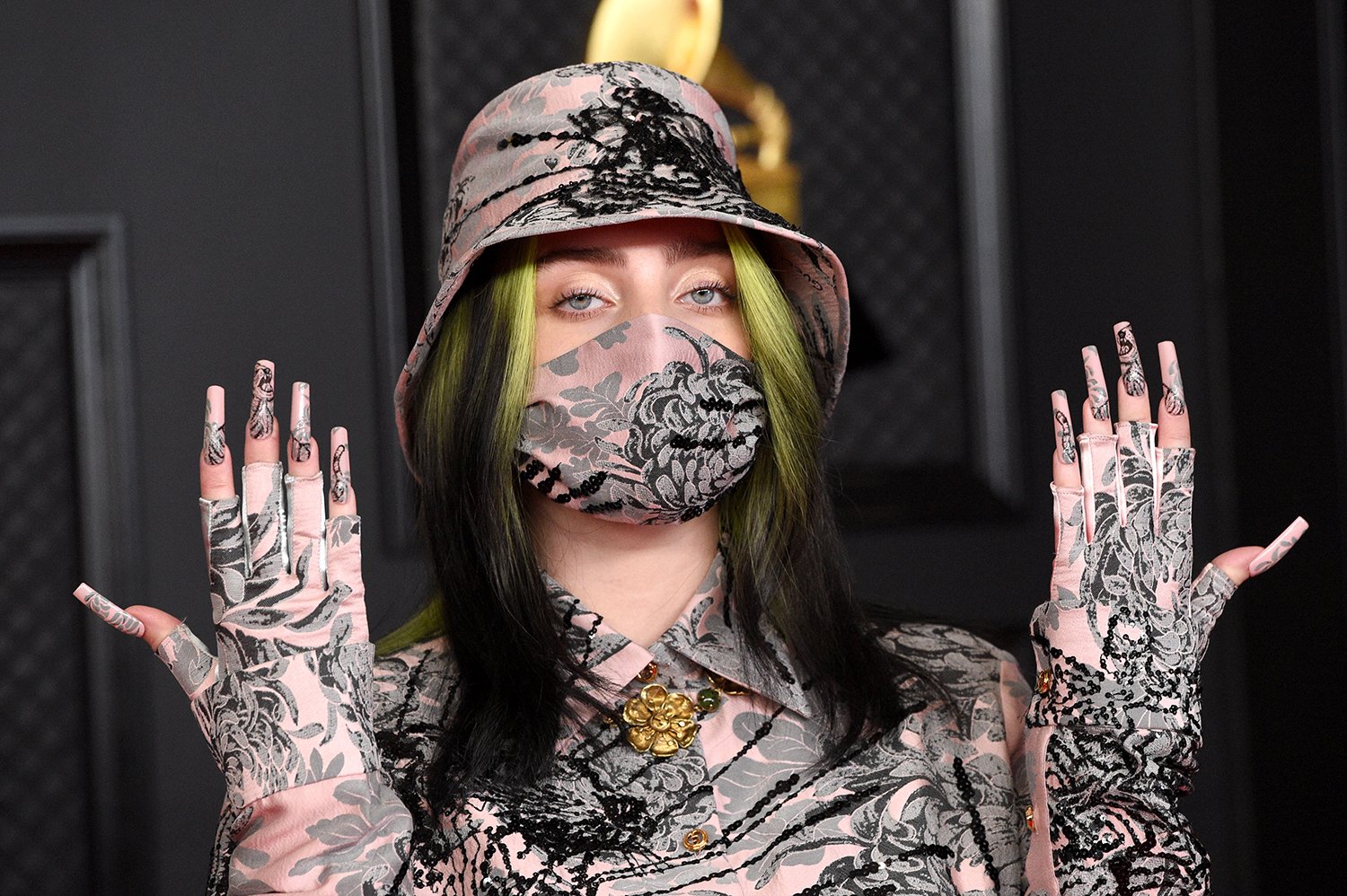 Billie Eilish previously sported temporary tattoos
As Showbiz Cheat Sheet previously reported, Eilish planned to get tattoos when she turned 18, the legal age for tattoos without consent from a parent or guardian. She explained in a 2019 interview with Noisey that she would "love tattoos" and she already had "a lot of ideas" for the ink she wanted to get.
In the meantime, she wore temporary tattoos and shared them on social media. For example, on her Instagram Stories, Eilish posted an image of a spider tattoo on the side of her neck and, at another point, the word "Bad" in gothic font. In later photos, both of these tattoos were nowhere to be found.
Eilish debuted two tattoos in her British Vogue cover shoot
During Eilish's fourth annual Vanity Fair interview in 2020, the singer revealed that she did finally buy her first tattoo after she turned 18 on December 18, 2019. However, she teased that fans would "never see it."
Eilish must have changed her mind because months later, fans did see her ink. The "Bad Guy" singer surprised fans with her British Vogue cover shoot, in which Eilish wore a corset and other revealing lingerie looks. This was very different from her typical style, which often included oversize clothing that kept her covered.
Some of Eilish's fans took particular interest in her nude Burberry corset look, which showed off a massive tattoo on her thigh. The black ink appeared to run from her upper thigh to her stomach and showed a dragon. According to British Vogue, the tattoo became a "signifier of strength" for Eilish.
That wasn't the only ink to appear in Eilish's cover shoot. Many eagle-eyed fans also noticed a smaller tattoo hidden on her chest beneath her lingerie, though that one wasn't quite as clear. However, Eilish told Rolling Stone in a recent interview that her second tattoo was the name "Eilish" in gothic font. She received the tattoo the day after the 2020 Grammys, where she took home awards in the show's four major categories.
The singer has entered a new 'era'
Eilish's ink, her British Vogue cover shoot, her new blonde hair, and her upcoming album may all just be part of the new Billie Eilish era. The young performer revealed to Rolling Stone that her mental health improved drastically during When We All Fall Asleep, Where Do We Go? tour. In turn, she felt much better working on the upcoming Happier Than Ever album than she did on her debut album.
"I felt exactly like who I was. Everything around me was exactly how it was supposed to be," she said. "I felt like I was getting better. I felt happier than ever. And I tried to continue that."