How Many Times Has Avril Lavigne Been Married?
Avril Lavigne is no stranger to public celebrity relationships. She's dating someone new in 2021. How many times has she been married in the past?
Singer Avril Lavigne spent a lot of time in the spotlight early in her music career. She became famous as a teenager, and her love life often drew media attention. How many times has Lavigne been married, and who is she dating in 2021?
Avril Lavigne broke out as a musician in the '00s
Lavigne first appeared on the music scene in the early '00s. Following her breakout hit, "Complicated," it was hard to go anywhere without seeing her. Her first album, Let Go, performed well, as did follow-up singles like "Sk8r Boi" and "My Happy Ending." Lavigne also wrote songs like Kelly Clarkson's hit "Breakaway."
As the pop-punk landscape changed, so did Lavigne's career. Her last album with RCA Records, Goodbye Lullaby, was a bit more pop-rock and acoustic, while her self-titled first (and only) Epic Records release added more heavy rock and electronic elements. Lavigne also dabbled in other aspects of entertainment, like voice acting.
She married Deryck Whibley of Sum 41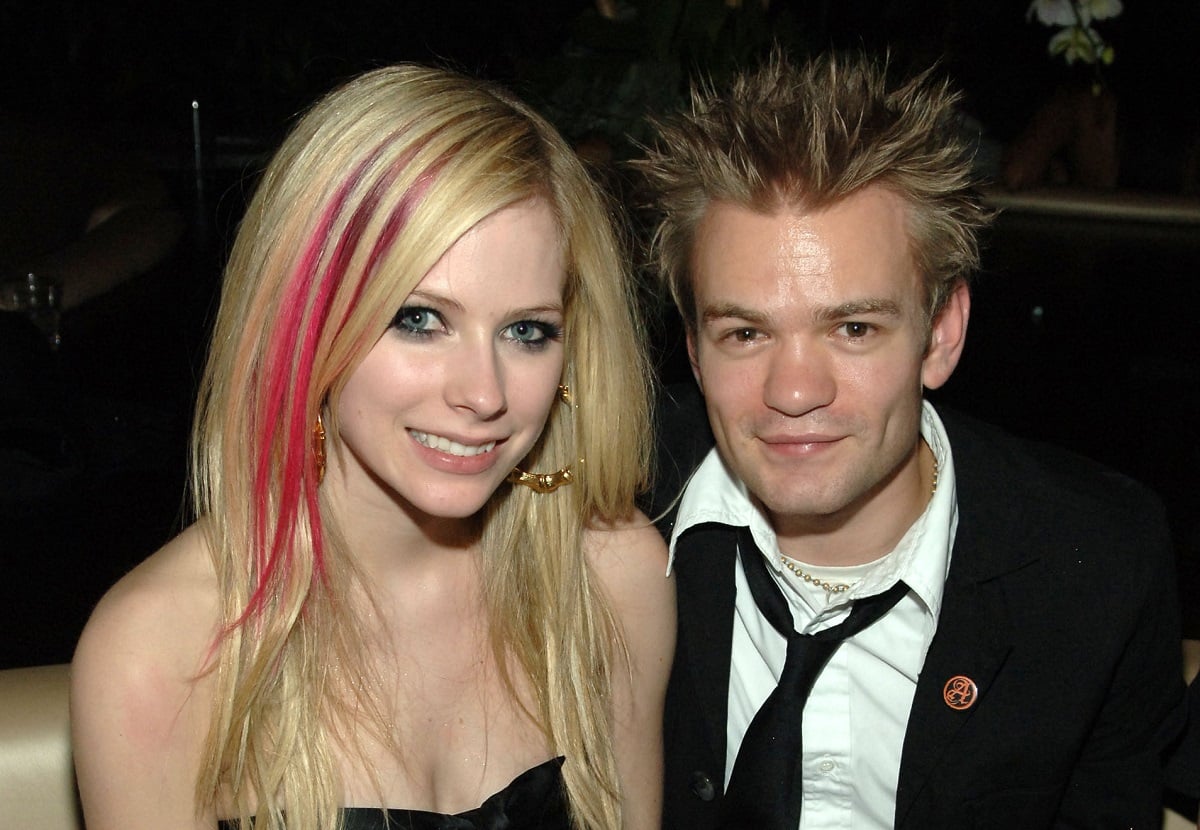 Early in her career, Lavigne befriended another pop-punk musician, Deryck Whibley, of the band Sum 41. After a couple of years of dating, they married in July 2006. Following three years together, they separated in 2009, finalizing their divorce the following year.
"Deryck and I have been together for 6-and-a-half years. We have been friends since I was 17, started dating when I was 19, and married when I was 21," Lavigne wrote on her website at the time (via People). "I am grateful for our time together, and I am grateful and blessed for our remaining friendship."
The singer continued. "I admire Deryck and have a great amount of respect for him. He is the most amazing person I know, and I love him with all my heart. Deryck and I are separating and moving forward on a positive note." A source told the publication the split was amicable, saying, "They really want the best for each other,"
Lavigne and Chad Kroeger of Nickleback were married 
Following her separation from Whibley, Lavigne dated reality star, Brody Jenner. She was then linked to another musician: Chad Kroeger, frontman of Nickleback. The couple got together while working on music, tying the knot in July 2013 after a year of dating. They split a little more than two years later.
As with Whibley, Lavigne continued to work with her ex amicably after their divorce. "Chad and I are super close," she told People in 2019. "He's just always been a cheerleader of mine and always been such a huge fan. He's in my corner, he's on my side, and he's always been really great,"
Not only did Kroeger work on Lavigne's album Head Above Water with her after their split, but he helped her during a health crisis. "I'm really grateful to have had someone like him in my life who cared while I was getting back up on my feet," Lavigne said of her bout with Lyme disease.
Who is Avril Lavigne dating in 2021?
Lavigne dated a few other men over the years. But it wasn't until she was linked to another popular musician that her love life became major headline news once again. In 2021, she dropped a collaboration with artist Mod Sun off his new album. And during its promotion, it became clear their relationship was romantic.
Like Lavigne, Mod Sun (real name Derek Smith) knows a little something about marriage — well, sort of. He and actor Bella Thorne may or may not have officially tied the knot at some point during their on-again, off-again relationship, which lasted from 2017 to 2019.