Why Marc Anthony Doesn't Feel Threatened by Jennifer Lopez and Ben Affleck's Reunion
Jennifer Lopez and Ben Affleck have reportedly reconciled after 17 years apart. How does J.Lo's ex, Marc Anthony, feel about 'Bennifer'?
Jennifer Lopez and Marc Anthony have always kept their friendship at the forefront of their relationship. Since their 2014 divorce, they've remained in each other's lives to co-parent their twins Emme and Max. Recently, J.Lo and Ben Affleck hinted that "Bennifer" is making a comeback in 2021. Here's how Anthony reportedly feels about the couple's rekindled romance.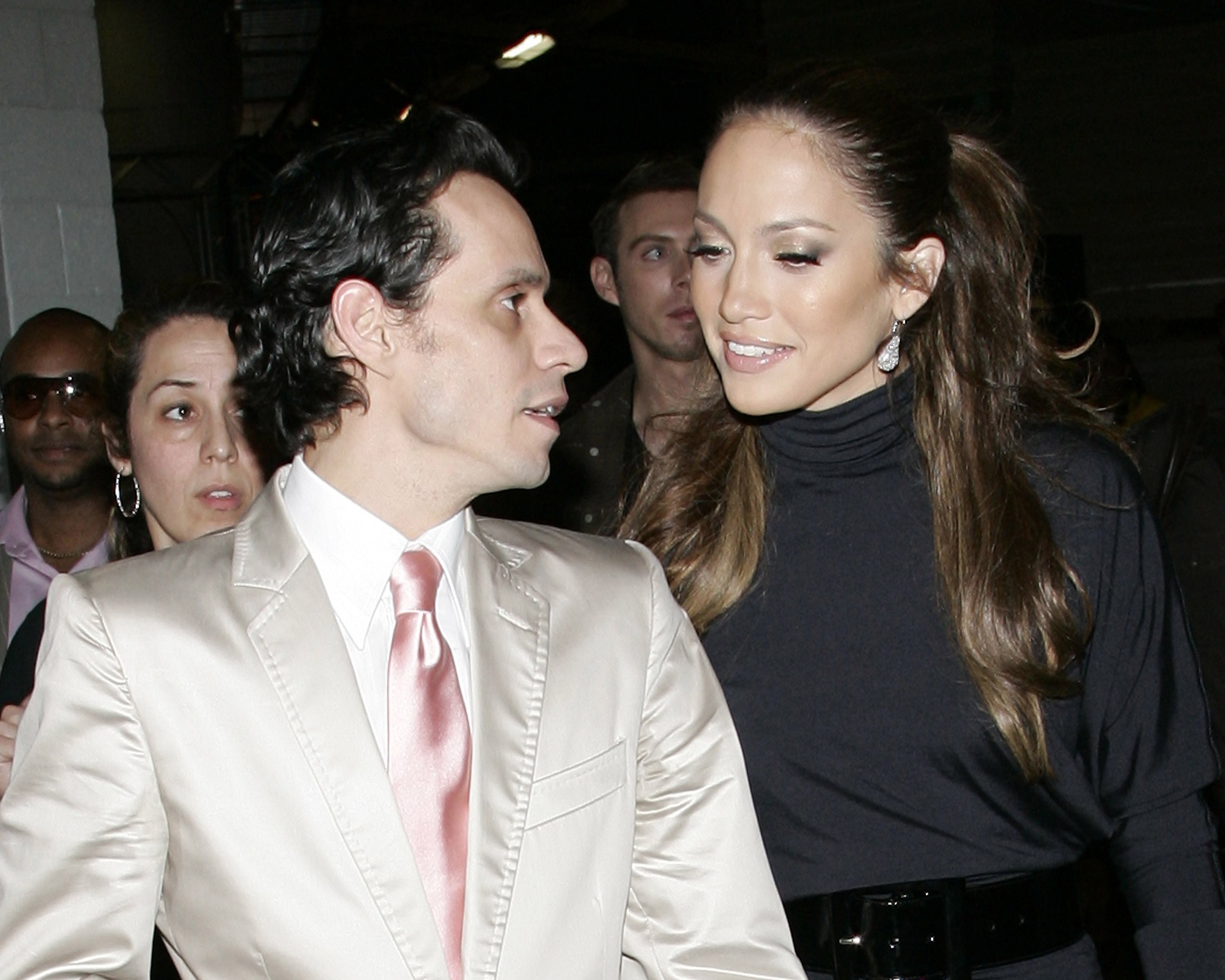 Marc Anthony fully supports Jennifer Lopez getting back with Ben Affleck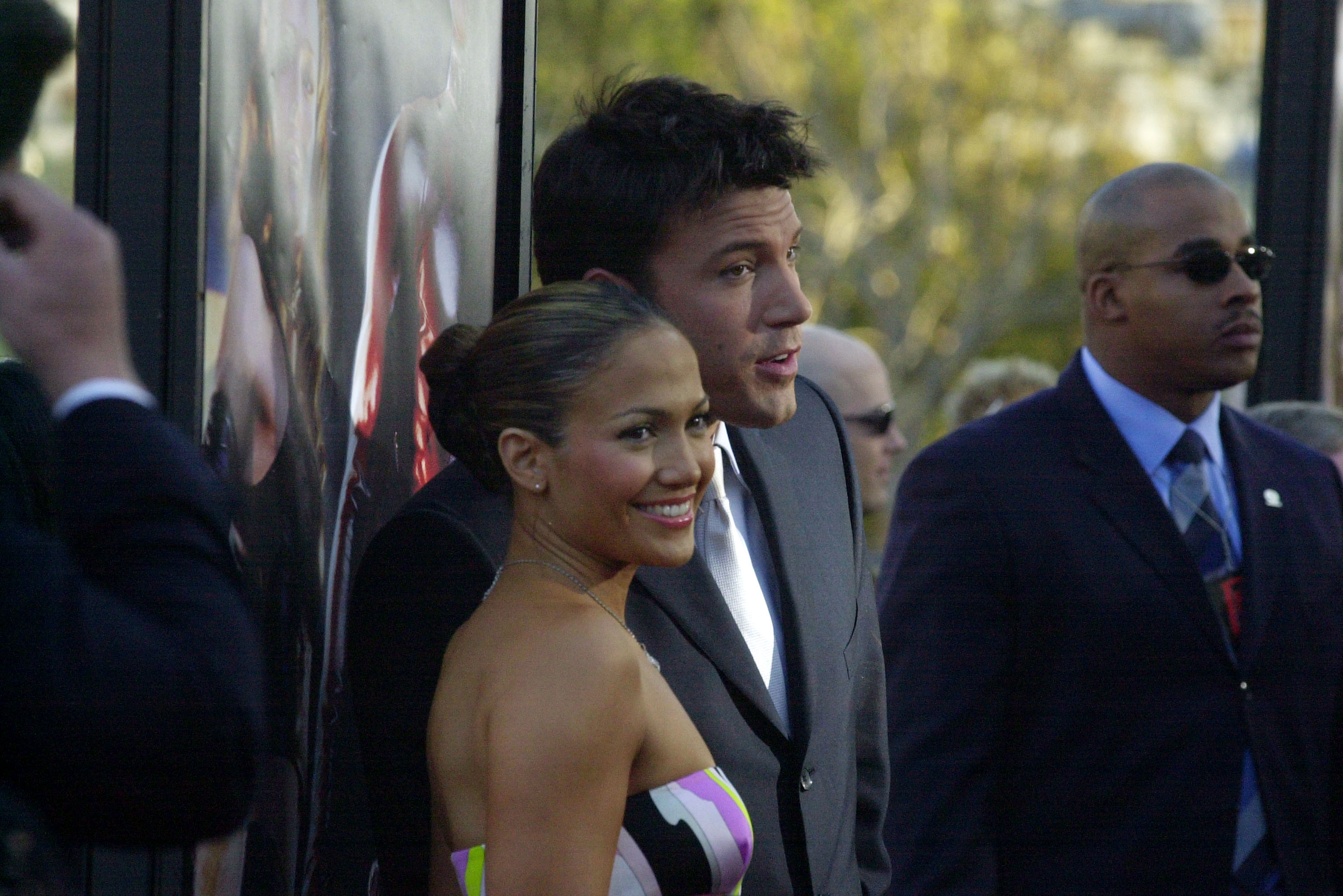 Lopez and Affleck's romance first began in the early 2000s. In 2002, the pair connected while shooting Gigli together. Shortly after they met, J.Lo divorced her second husband, Cris Judd. By Nov. 2002, Bennifer became engaged. However, due to the public scrutiny throughout their relationship, the couple decided to end their engagement and officially broke up in March 2004. 
According to Vulture, Lopez married Anthony in June 2004, three months after her split from Affleck. The pair remained together for 10 years and had their twins in Feb. 2008. In 2014, however, they decided to end their relationship and moved on to other romances. 
Following her divorce, Lopez started dating Alex Rodriguez. In 2019, the pair became engaged while on vacation. Unfortunately, J.Lo and A.Rod decided to split up in April 2021. Since the breakup, she's been seen out with Affleck for the first time in 17 years. Although the reunion could leave J.Lo's ex-husband upset, HollywoodLife reported that Anthony continues to stand by his ex-wife's side. 
"They're still extremely close; he's one of her biggest cheerleaders," a source shared. "All he wants is for her to be happy, and if Ben makes her happy, then he's all for it."
Why Marc Anthony doesn't feel threatened by Bennifer
Anthony and Lopez always put their friendship before anything else during their relationship. As they've transitioned into exes, they remain close, even when they're dating other people. According to Hollywood Life's source, Anthony trusted Lopez's judgment regarding her and Rodriguez. Now that she's possibly canoodling with Affleck again, Anthony feels confident that his ex will continue prioritizing their children while also living her life. 
"His relationship with Jennifer has evolved into a very supportive friendship," the insider added. "He has been there for her 100% since her split with Alex Rodriguez, and that will continue no matter who she dates."
"Marc trusts Jennifer that she is making the right decisions in her relationship life because when it comes to their kids and their kids' well-being, that is something that Jen doesn't play around with," they continued. 
How Alex Rodriguez feels about Jennifer Lopez and Ben Affleck
Although one of J.Lo's exes doesn't mind her alleged fling with Affleck, her most recent old flame doesn't share Anthony's positive feelings. A source reportedly told HL that Rodriguez tries to avoid any Bennifer news as much as possible. Allegedly, the former athlete remains focused on work and doesn't want to think about his ex. 
"He is well aware of all the happenings with her and Ben, but he is trying to stay away from it as much as possible," the source said of A.Rod. "He doesn't want to fall down a rabbit hole and feel bad over something he can no longer control."
Rodriguez's team did not return a request for comment about the potential cancellation by the time of publication.