'Mare of Easttown': Evan Peters Reveals Zabel Is Really [SPOILER]
Evan Peters on Colin Zabel's fate in 'Mare of Easttown.'
Mare of Easttown redeemed Mare Sheehan (Kate Winslet) in the May 16 episode. But the HBO drama also brought Colin Zabel's (Evan Peters) story to a shocking head. 
Fans were left with one burning question about Zabel's fate. But luckily, Evan Peters just revealed what happened to his character. 
[Spoiler alert: Spoilers for Mare of Easttown, Episode 5, "Illusions."]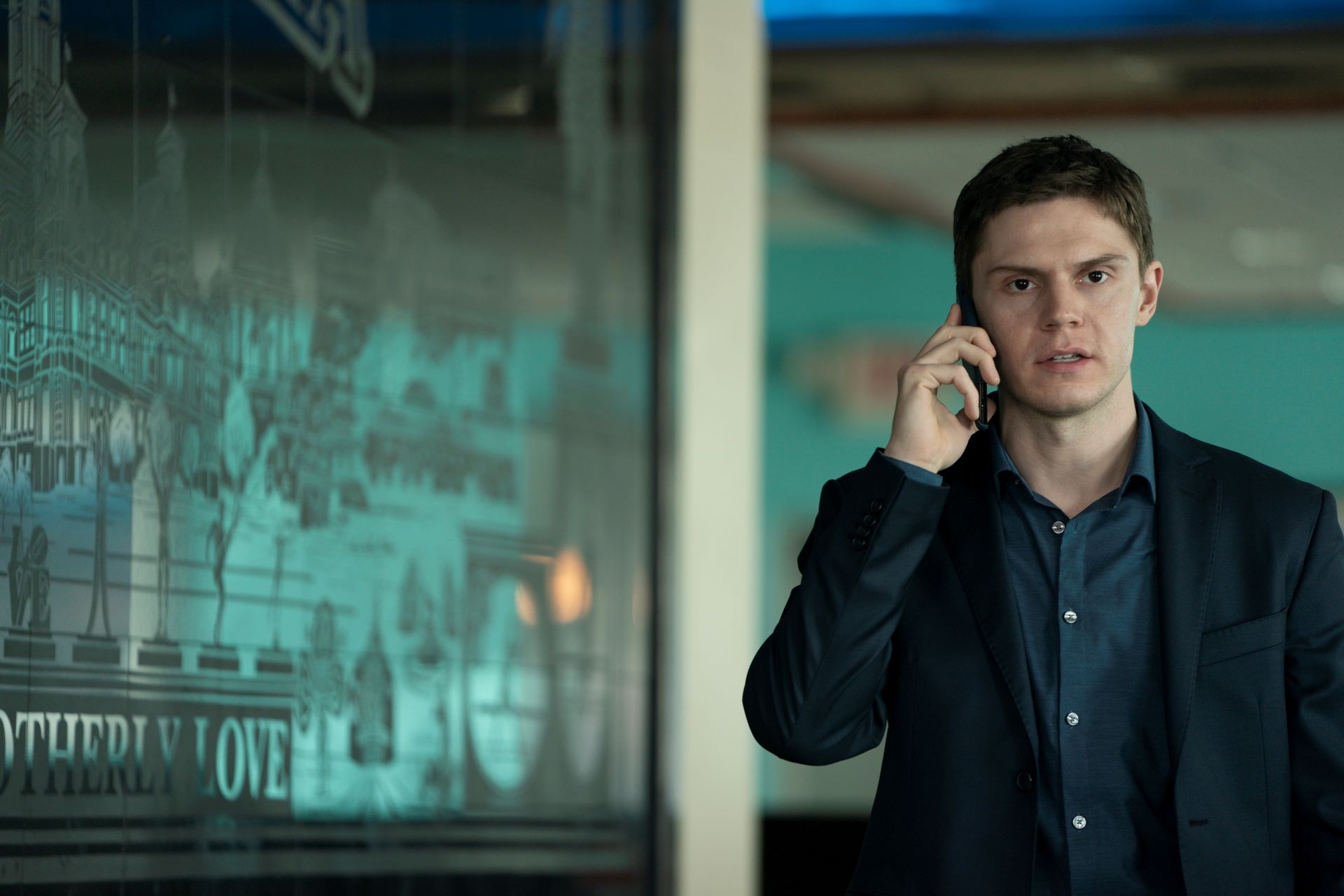 Zabel and Mare bring down a bad guy in 'Mare of Easttown,' Episode 5 
Mare of Easttown has been running two parallel mysteries since the beginning of the season. One is the murder of teen mom Erin McMenamin (Cailee Spaeny). And the other is the disappearance of Dawn Bailey's (Enid Graham) daughter, Katie (Caitlin Houlahan). 
Episode 5 unveiled one of the mysteries, taking Zabel and Mare to the home of the man holding Katie and another young girl captive. As the two hear the girls banging on the pipes and realize they've found their perp, Zabel pulls out his gun. 
But before he can get a shot in, the man shoots Zabel. He falls to the ground, bleeding, while Mare runs for her life. 
After a harrowing cat and mouse chase, she manages to grab Zabel's gun and shoots the captor. Police arrive at the scene as Mare sits nearby Zabel's bleeding body.
Is Zabel dead in 'Mare of Easttown'?
The episode ended without confirming whether or not Zabel is dead. But luckily, Peters has a definitive answer for fans. 
In a recent interview with The New York Times, the Mare of Easttown star said he knew of his character's fate going into the show. And he confirmed Zabel is indeed dead. 
"Well, I got the scripts for Episodes 1 through 5 or maybe 6, and read them all," Peters said. "And obviously, he dies in 5."
"Yeah, I bit the bullet, for lack of a better term," he added. "I was absolutely shocked when I read it, and I hoped and kind of knew that the audience would be shocked too if we did Colin right."
Evan Peters explains why Colin Zabel's 'Mare of Easttown' death makes sense
Zabel's death on Mare of Easttown may come as a major shock, especially after his kiss with Mare earlier in the episode. But unlike some fans, Peters wasn't disappointed with his character's fate. 
"I was excited by the idea that that would happen, to craft this whole character and formulate this whole plot, so it's almost like we did it for that moment," he told The New York Times. "It's this interesting way to develop a character, knowing that he's going to die in such a way."
The actor also noted that while Zabel's death is shocking, it is also quite realistic. 
"To me, it felt very real, and it sort of speaks to the danger of being in this line of work," Peters explained. "It reminded me of that moment in Burn After Reading where Brad Pitt gets shot in the forehead in the closet — which is sort of hilarious but also really shocking, and we wanted to have that sort of feeling once it happens."
Hopefully, fans will get to see the aftermath of Zabel's death in the next episode. Mare of Easttown airs Sunday nights on HBO and HBO Max.