'Mare of Easttown' Is Getting the 'Breaking Bad' Treatment From Fans
Filming on location brings a new level of authenticity to dramas like Breaking Bad and the HBO series Mare of Easttown. The popularity of Vince Gilligan's series Breaking Bad had fans coming out in droves to the iconic home of Walter White in Albuquerque, New Mexico.
Much to the Albuquerque property owner's dismay, some fans made dastardly choices inspired by the series. Now, fans of the HBO series are giving the house used as Mare Sheehan's (Kate Winslet) home the same treatment, and the Delaware County, Pennsylvania residents aren't happy.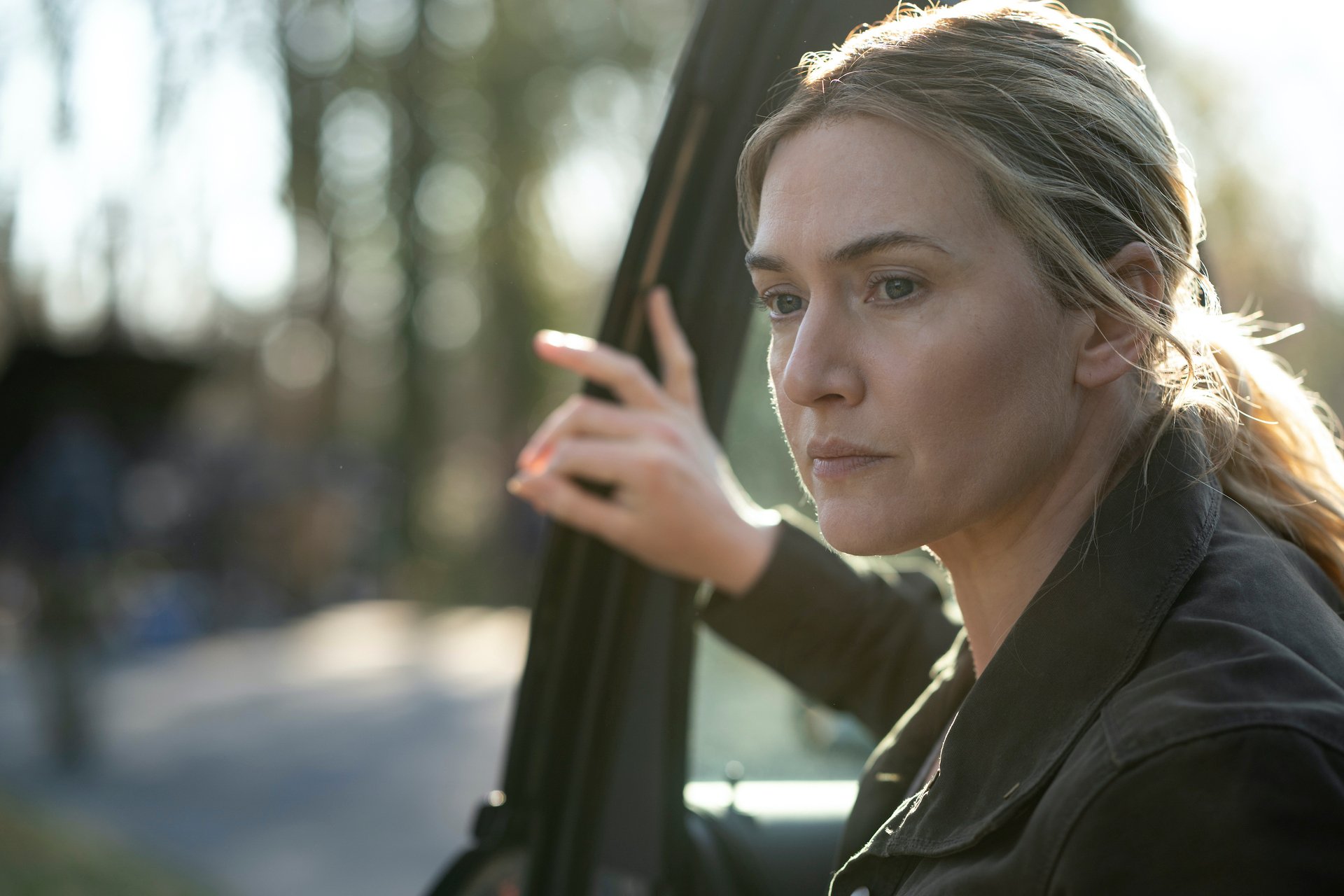 Cast of 'Breaking Bad' inspire fans to throw pizza onto the roof of an Albuquerque resident's home 
After Breaking Bad fans discovered Walter White's (Bryan Cranston) house wasn't a set but a real home in New Mexico, many decided to toss pizzas onto the roof. In 2010, the Padilla family spoke out about fans vandalizing their home as a result of the AMC series.
"We've had pizzas on our roof," homeowner Francis Padilla told NPR (via Time). "We've had pizzas on our driveway; pizzas until we're sick of looking at pizzas."
Eventually, Padilla felt the need to take action. "I'll sit outside with a shotgun in a rocking chair," Padilla added. "You know, like Granny from Beverly Hillbillies."
Back then, up to 200 people per day were arriving with pizzas to throw. More recently, Mare of Easttown fans made similar choices in Pennsylvania.
Mare of Easttown filming location gets unwanted visits from fans 
Mare of Easttown follows a small-town Pennsylvania detective's life as it crumbles around her after a shocking local murder. The HBO drama may have ended, but fans of the series are still trying to get a glimpse of Mare Sheehan's Pennsylvania home. 
While Breaking Bad fans went so far as to vandalize the New Mexico property with food, Mare of Easttown fans only hope to get a glimpse inside the house, presumably to see if the interior is the same as in the HBO series. Regardless, the owners of the house want their privacy back. 
Local police want fans to do the same. "You know, we get it, we get it's an attraction, and HBO had a pretty big [show] here now, but these people live here," said Sgt. Michael Montgomery with the Nether Providence Township Police Department. "[But] people live here, how would you like it if somebody is looking through your window and walking up on your property?"
Private property and no trespassing signs are now part of the home's landscape. What's more, local police warn future trespassers that disturbing the peace will not be tolerated. 
'Breaking Bad' pizza scene
Walter White had many tantrums throughout Breaking Bad's run. But one of his most memorable is when he threw pizza onto the roof of his home. 
REALTED: 'Breaking Bad': Science Advisor Points Out a Mistake Walter White and Jesse Pinkman Made With This Memorable Death
Breaking Bad's iconic pizza throwing occurred in season 3, episode 2, "Caballo sin Nombre." After Walter White arrives home bearing pizza for his family, his wife Skyler (Anna Gunn) locks him out.
At this point, she's aware of Walter's meth operation and the lies he has told to keep it a secret. Despite Walter's good intentions for cooking and selling meth — he wanted to ensure his family had enough funds in the wake of his terminal cancer diagnosis — Skyler's reaction causes Walter to hurl the pizza onto the roof. 
Eventually, the Padilla family was forced to erect a fence around their property. Sadly, it didn't help prevent future pizza tossing. But for the Pennsylvania residents, a fence may be necessary in the future.