'Mare of Easttown': Kate Winslet Had the Best Response to HBO Execs When They Called out Mare Sheehan's Look
Kate Winslet's all for Mare Sheehan's look on HBO's Mare of Easttown. The Oscar winner had the best response when executives at HBO questioned her character's look (read: a wardrobe of mostly flannel shirts, hair almost always in a ponytail, and practically nonexistent makeup).
Kate Winslet's 'Mare of Easttown' character 'doesn't give a sh*t what she looks like'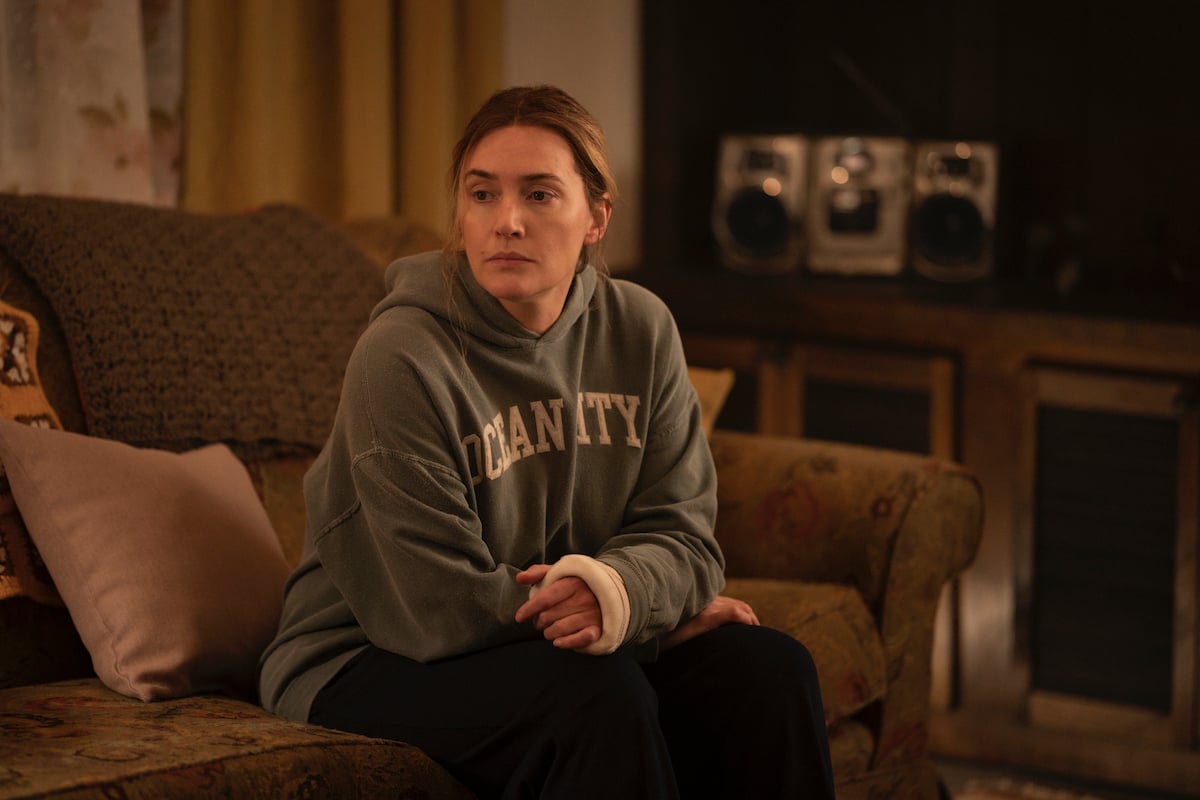 RELATED: Kate Winslet Put in the 'Work Every Damn Day' on Her 'Mare of Easttown' Accent
The limited series isn't based on a book and Winslet doesn't consider it a thriller. She stars on the show as a small-town detective. While trying to solve a local murder her character deals with family drama and trouble at work. The last thing she's concerned with is her appearance.
Sheehan's hair is almost always in a haphazard ponytail. As for makeup, she only wears what little she owns on the occasional date. According to Winslet, it's all part of her character. In a May 2021 IndieWire interview, she described Sheehan as "a hot mess."
"Mare Sheehan is — she's kind of disgusting," Winslet said. "She's a hot mess most of the time, she doesn't give a sh*t what she looks like, she's kind of stopped caring what people even think about her."
When Sheehan's not responding to calls from people in her tight-knit community or trying to solve crimes she can usually be found drinking beers and poring over case files in sweatpants.
Kate Winslet told HBO executives she had 'to look like sh*t' on 'Mare of Easttown'
RELATED: 'Mare of Easttown': How Many Episodes Is the HBO Series?
Winslet told The Times of London before Mare of Easttown's April 2021 premiere what happened when HBO executives saw her in early footage from the show, which was filmed in Pennsylvania. She shared how network execs went to the Mare of Easttown creative team with questions about her look.
"HBO said, 'Does Kate have to look so …' And I said, 'What, like sh*t? Yes. Kate does have to look like sh*t,'" Winslet recalled.
The actor, who is also an executive producer on Mare of Easttown, told IndieWire the look's part of the character.
"We made decisions creatively that this was a woman who looked at herself in the mirror when she brushed her teeth in the morning and would not look in the mirror again [all day]," Winslet said. "That's just who she is. That's like most busy mothers I know — that's like me. It really is."
It's also a little bit more than that. It's part of an effort by Winslet to take on roles that don't encourage "unattainable ideals."
"Yeah, I am older," the 45-year-old actor told The Times of London. "I look like crap sometimes. Because what I observe are people spending a huge amount of time worrying about how they look, with filters. Looking at pictures of impossibly glamorous places to have holidays."
"I worry about that, for younger generations," she explained. "These unattainable ideals. And I do not want to play roles that feed into anything unattainable anymore. I'm done with that."
Kate Winslet's 'Mare of Easttown' character isn't the only one with 'bed hair'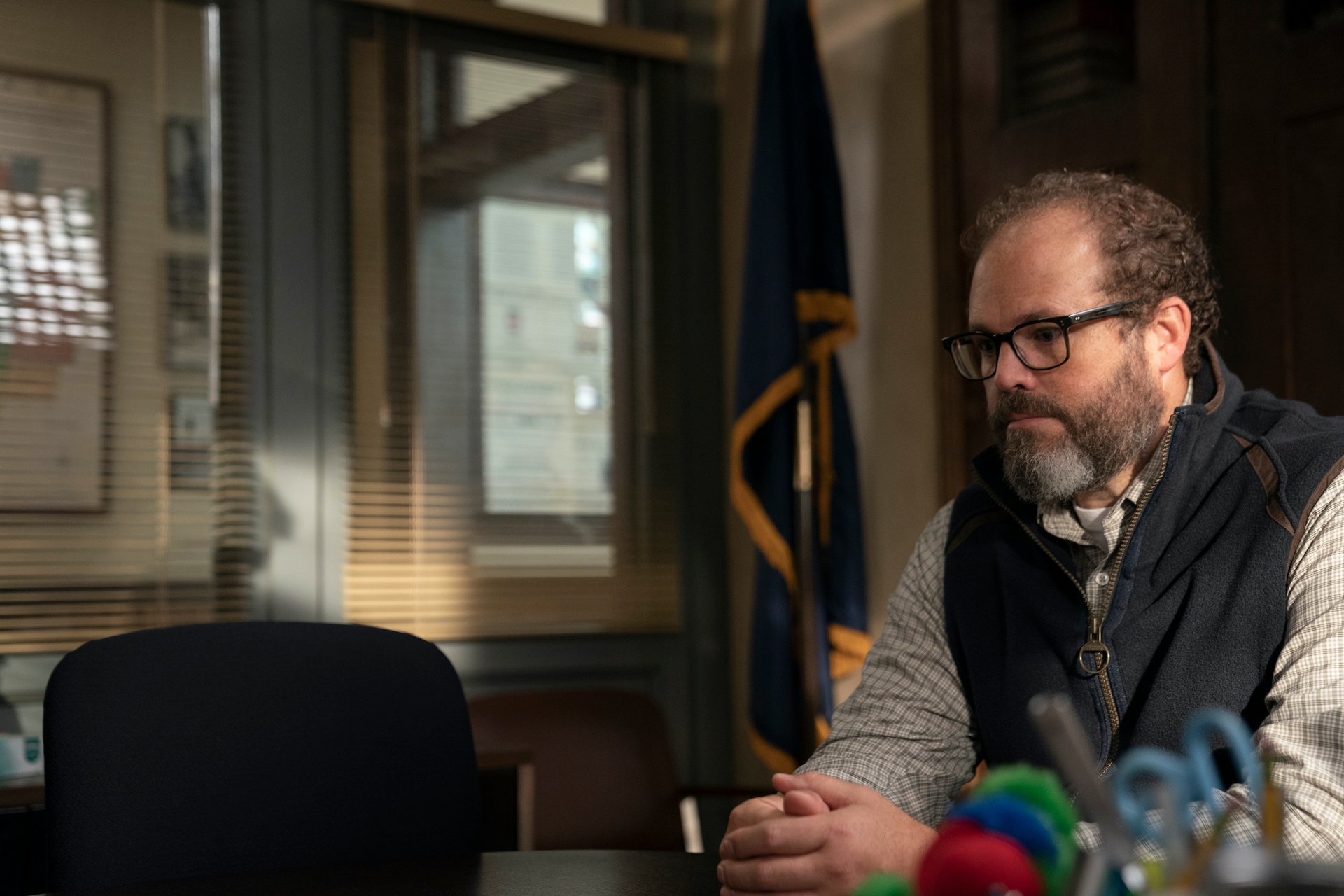 RELATED: Kate Winslet Said She Hid in a Car Trunk During Her Co-Star's Sex Scene
Winslet's Sheehan character isn't the only person in Easttown, Pennsylvania, with less than perfectly coiffed hair. And there's a reason for it. The drama's lead hairstylist, Lawrence Davis, was asked to give every Mare of Easttown character disheveled "bed hair."
"When I came on board, I was told bed hair for everyone," Lawrence told Insider in May 2021. "I was basically told that everybody has bed hair. Everybody was basically, you know, get up and go, and that was the whole feel of it. But I was basically told from day one: 'Bed hair,' and I had to ride with that."
Mare of Easttown airs Sunday nights on HBO and HBO Max.