What is Maren Morris' Net Worth?
Over the last few years, Maren Morris has become one of country music's biggest stars. Her sound blurs the line between country and pop, and she's also had some successful pop hits as well. Though she started out playing bars in Nashville (and even auditioned for various singing competitions to no avail), she's now become a household name. What is the music star's current net worth?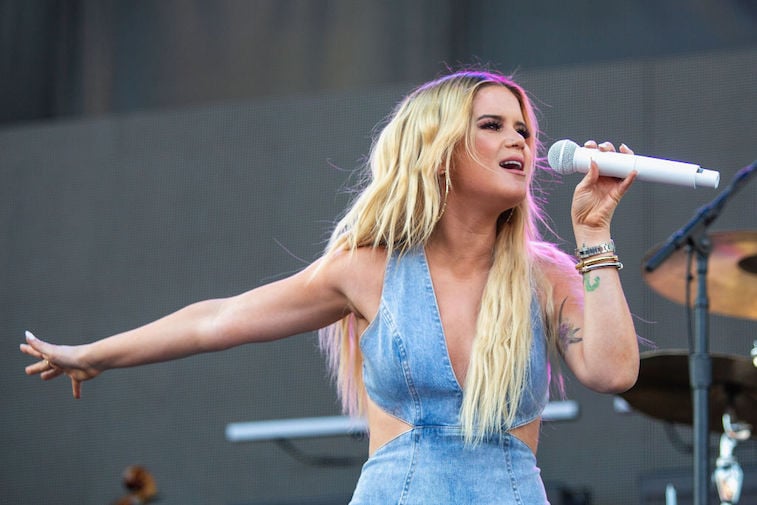 Morris started out writing songs for other country artists
The "Girl" singer was born in Arlington, Texas, and has been pursuing music since she started playing guitar at a young age. Morris recorded her first album in 2005, though it would be more than a decade before the singer was actually rewarded for her hard work. She graduated from college in 2010, and though she still pursued her own music career, she had started writing songs for other country artists. Morris wrote several songs for artists such as Tim McGraw and Kelly Clarkson, and she eventually was noticed by several major record labels thanks to streaming her music on Spotify.
Her song 'My Church' put her on the map
In 2015, Morris had released an EP called Maren Morris, which reportedly received more than two million streams on Spotify in its first month. The streaming service, which has brought many up and coming artists to life, played a major role in Morris getting noticed by record labels. Later that year, she signed to Columbia Nashville, and the record label re-released her EP with "My Church" as the lead single in late 2015. By 2016, the song had gained national recognition, and Morris was finally on the map.
Morris' net worth isn't entirely clear, but it was reported to be around $2 million in 2017
Since Morris released "My Church" under Columbia Nashville's label, she's made her way to the top of the charts several times. Morris has also collaborated with various artists, including Thomas Rhett ("Craving You") and Niall Horan (Seeing Blind). She's toured with Keith Urban and Niall Horan and won a Grammy Award for Best Country Solo Performance. She's built quite a name for herself, including her collaboration with The Chainsmokers on the 2018 hit "The Middle."
Today, Morris' net worth remains to be seen, though some outlets have estimated it around $2 million as of 2017. However, the number could be outdated, since she's seen so much recent success. Morris still has years of music ahead of her; she released her album "Girl" this past March, and she's already seen several songs become hits.
Morris married country singer Ryan Hurd in March 2018
Morris is married to Ryan Hurd, who is also a country singer, though he arguably hasn't seen the success his wife has. The two met back in 2013 and began dating in 2015. In 2017, Hurd proposed, and the couple wed in March 2018. However, Hurd has a seen a lot of success in his songwriting; he's written no. 1 singles for both Luke Bryan and Blake Shelton. Morris and Hurd haven't discussed starting a family yet, though they've said they want kids at some point. Right now, Morris is seeing fame she hasn't seen in past years. It's possible the two will wait a while and start a family a few years down the road.