'The Wolf of Wall Street': Margot Robbie Reveals How She Got Into Character for Role Alongside Leonardo DiCaprio
Find out how Margot Robbie got into character for her role in 'The Wolf of Wall Street' alongside Leonardo DiCaprio.
Margot Robbie became an instant star when she starred in 2013's The Wolf of Wall Street. The actor worked alongside Leonardo DiCaprio in the Martin Scorsese film portraying the role of Naomi Lapaglia. Robbie revealed in an interview how she transformed into her character — read on to find out.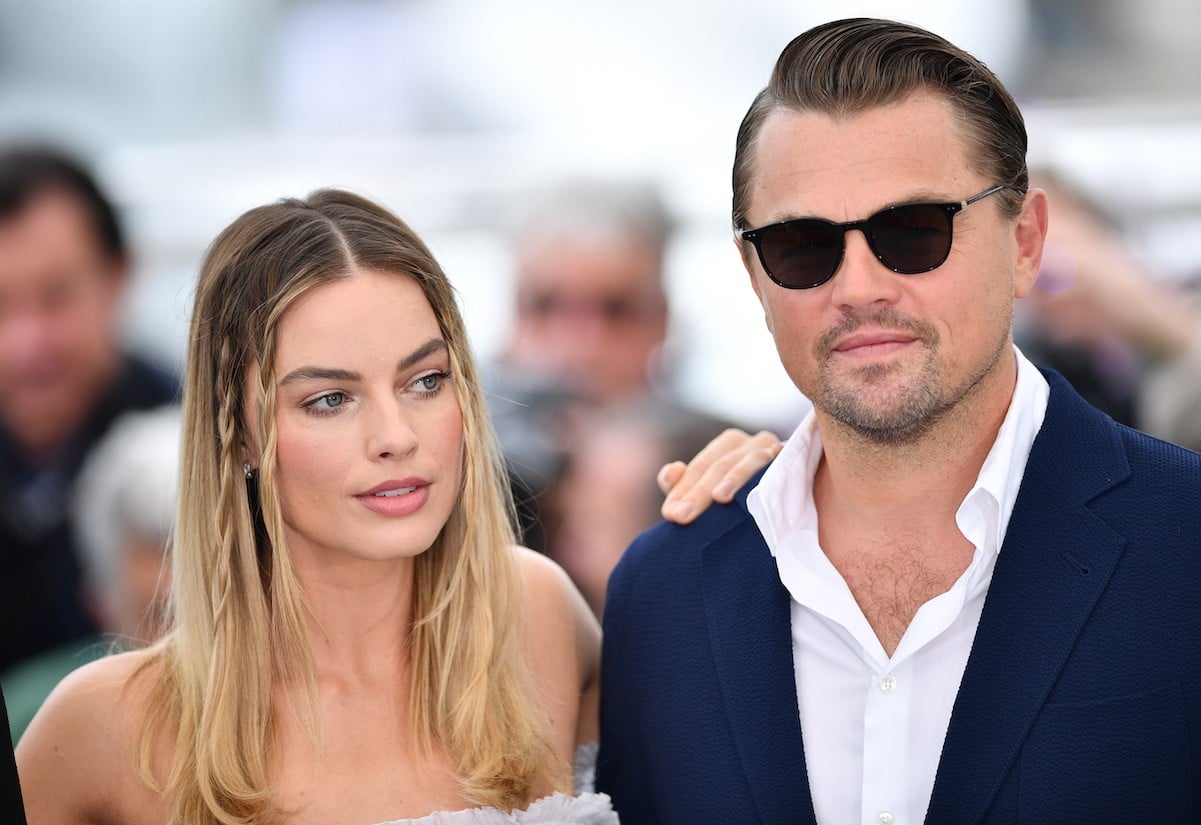 Margot Robbie was in 'The Wolf of Wall Street' with Leonardo DiCaprio
The Wolf of Wall Street is based on a novel of the same name written by Jordan Belfort. DiCaprio portrays the author in the movie, a man who exploits Wall Street and the stockbroker industry to his own personal gain and benefit.
Robbie portrays Naomi, who has an affair with Jordan and then marries him. This was Robbie's breakout role in Hollywood and she made sure she prepared for her role of a lifetime.
Here's how Margot Robbie prepared for her role in the movie
For such a big movie, Robbie had to do her research to completely nail the part. In a 2014 interview with Drew McWeeny, Robbie revealed how she prepared to get into character.
"Obviously, the books helped a lot, because you really get an idea for the world," she said. "I also worked specifically, dialect-related, we worked with Tim Monich. He's one of the best dialect coaches in the world. We had Tim on set with us all the time and worked prior to filming."
Robbie also studied voice recording of women from Bay Ridge, Brooklyn to perfect her character's accent. And, she had a friend from Queens whose "attitude" served as inspiration for Robbie when getting in character for Naomi.
Furthermore, Robbie met Naomi Caridi, the person who her fictionalized character was based on, to help her understand the character more.
"I had the choice to meet her or not, and I opted to meet her, and I'm really glad I did," Robbie said to IndieWire. "It wasn't necessarily integral to meet her to form my character because I wasn't trying to portray her. And I tried to explain that to her — I was creating a character that was in the same situation that she was in, that lived the life that she was in, but I was by no means trying to be her or portray her at that time."
Here's the other movies Margot Robbie has been in since then
Since The Wolf of Wall Street, Robbie's career has skyrocketed. She has been in Suicide Squad, I, Tonya, Bombshell, Mary Queen of Scots, Once Upon a Time… In Hollywood, Birds of Prey, and more.
For Once Upon a Time… In Hollywood, Robbie returned to working with DiCaprio. She portrayed Sharon Tate in the movie.
Robbie has received two nominations for Academy Awards: one for Best Actress (2018) in I, Tonya, and one for Best Supporting Actress (2020) for Bombshell. Robbie has also been nominated for five BAFTA Film Awards and four Golden Globe Awards. Her latest Golden Globe nomination is for Promising Young Woman, which Robbie produced.