Margot Robbie Filmed Her First Sex Scene With Leonardo DiCaprio in 'The Wolf of Wall Street'
The Wolf of Wall Street premiered in 2013 and starred Leonardo DiCaprio and Margot Robbie. While DiCaprio was already a household name, the movie launched Robbie into stardom.
In the movie, DiCaprio portrayed author and former stockbroker Jordan Belfort. Robbie played Naomi Lapaglia, a fictionalized version of Belfort's second wife. After the movie was released, Robbie revealed that The Wolf of Wall Street was the first movie she filmed a "proper sex scene."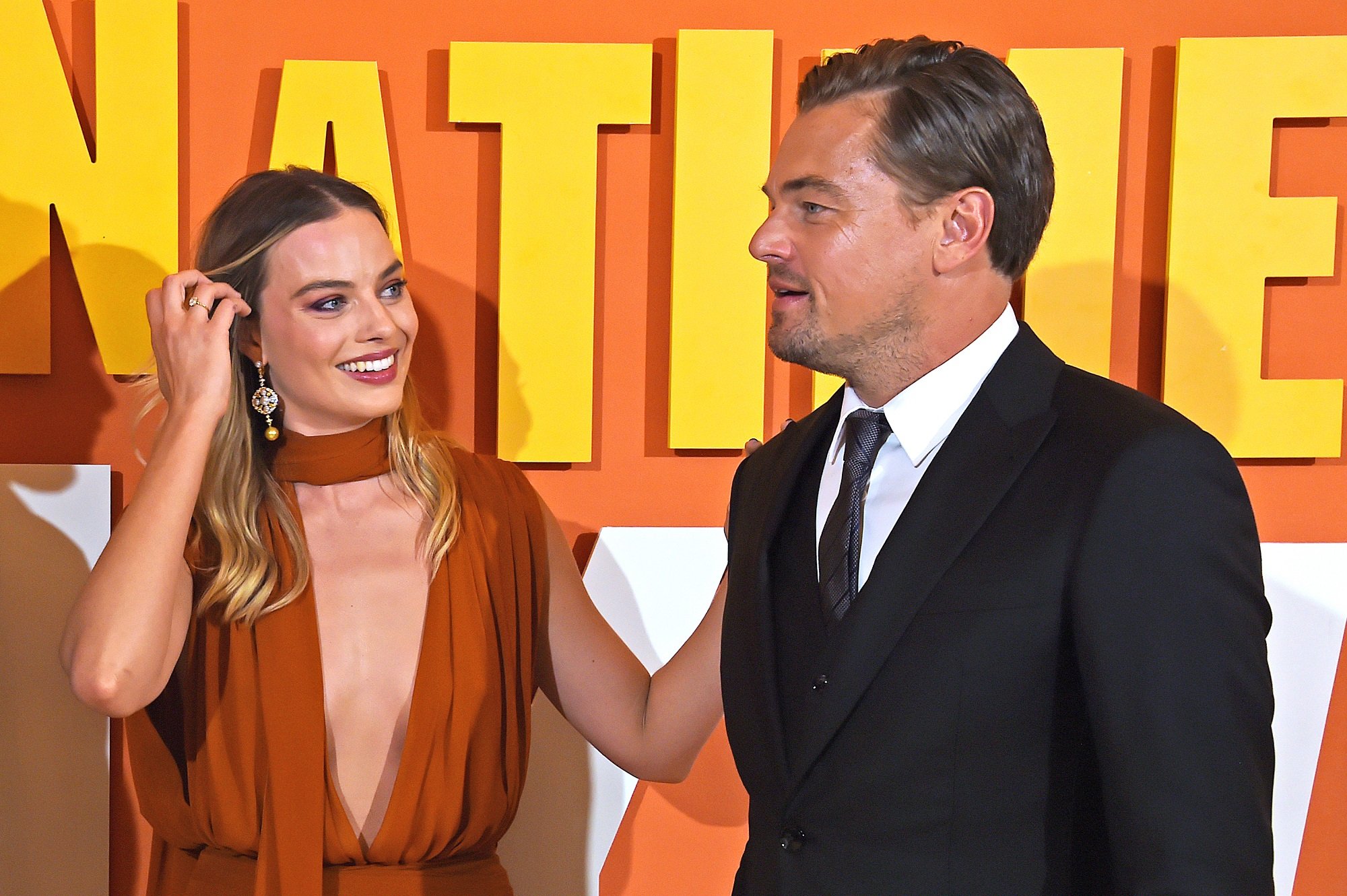 How Margot Robbie was cast in 'The Wolf of Wall Street'
The Wolf of Wall Street proved to be a breakthrough role for Robbie. In order to secure the part, Robbie made sure to stun everyone in the room during her audition. Even though it was not in the script, Robbie slapped DiCaprio.
She described the audition in an interview with Harper's Bazaar, saying:
"In my head I was like, 'You have literally 30 seconds left in this room and if you don't do something impressive nothing will ever come of it. It's a once-in-a-lifetime chance, just take it.' And so I start screaming at him and he's yelling back at me. And he's really scary. I can barely keep up.

And he ends it saying, 'You should be happy to have a husband like me. Now get over here and kiss me.' So I walk up really close to his face and then I'm like, 'Maybe I should kiss him. When else am I ever going to get a chance to kiss Leo DiCaprio, ever?'

But another part of my brain clicks and I just go, Whack! I hit him in the face. And then I scream, 'F*ck you!' And that's not in the script at all. The room just went dead silent and I froze."
Because of this acting choice, Robbie got the part.
Margot Robbie's first sex scene was with Leonardo DiCaprio
In 2016, Robbie was interviewed by Vanity Fair about her career. The Wolf of Wall Street featured a number of graphic sex scenes, and Robbie actually filmed her first "proper sex scene" with DiCaprio.
"Actually, I hadn't done a proper sex scene before," she told Vanity Fair. "I'd done scenes where it's leading into sex or sex has just finished, but I hadn't done a start-to-finish sex scene like I did in Wolf. That was my first."
The actress found filming sex scenes to be 'awkward'
While speaking with Vanity Fair, Robbie brought up that sex scenes are impossible to prepare for because "tons of people are watching you." When asked if she was worried about being able to go through with filming, Robbie said it's better to just push through.
"There isn't an option. It's just like, This is what you need to do—get on with it. The sooner you do it, the sooner you can stop doing it," she said.
Robbie added, "It's so awkward."