Margot Robbie Has a Celebrity Doppelganger in This Netflix Star
We've all made a fool of ourselves by enthusiastically greeting someone, only to realize that they're a stranger and not the friend you thought you'd seen. Even with thousands of variations among humans, there's still so many of us that look alike.
Margot Robbie has been nominated for an Academy Award. With such a successful career in Hollywood, you'd think that everyone would recognize her immediately. But that's actually not the case. Instead, Robbie is often mistaken for another celebrity: Emma Mackey. 
Margot Robbie is mistaken for Emma Mackey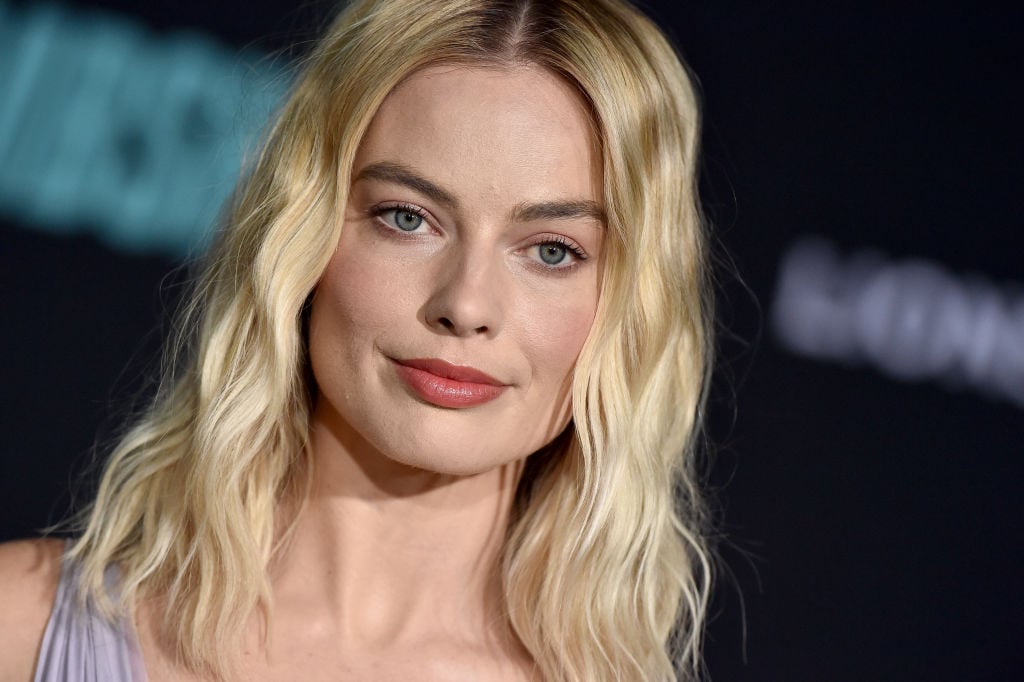 Both Robbie and Mackey have similar face shapes, a perfectly angled nose, shoulder-length blonde hair, and wide smiles, so it's easy to see why people would confuse the two. But although they're both actresses, Robbie and Mackey have very different careers.
Robbie is an Oscar-nominated, Australian movie star, responsible for roles in The Legend of Tarzan, Suicide Squad, Tonya, Mary Queen of Scots, Once Upon A Time In Hollywood and Bombshell.
Mackey is a French-British actress who's first major role is for the Netflix series Sex Education. Although she hasn't been in as many roles, because of the popularity of Netflix dramas, and Sex Education, in particular, Mackey has become widely recognized with the public. 
The Sex Education star has become so well recognized that people see her even when she isn't really there. That's what happened to Robbie when she sat down at a diner for a bite to eat.
"Someone came up to me, I was eating a burger," Robbie told BBC Radio. "And they were like 'I loved you in 'Sex Education,' that show is so cool, we just started watching it.' And I was like 'I'm so sorry, it's not me.'"
Emma Mackey wants the comparisons to stop
It's rather annoying when someone focuses on your appearance and not your achievements. For that reason, it's easy to understand why Mackey wishes the comparisons between her and Robbie would stop.
"I genuinely just don't see it at all," Mackey told the Independent. But she holds no ill will towards Robbie, she just wants to be seen as an individual. 
"Like, it's lovely to be compared to Margot Robbie," she said, "but mostly I'd rather people focus on the jobs that we're both doing rather than what we look like."
Giving women the chance to be seen for their accomplishments and not their appearance is something feminists have been arguing for decades. Which is ironic, because although Mackey's character in Sex Education, Maeve Wiley has become somewhat of a feminist icon. But Mackey isn't fully comfortable with that label.
"I just believe in equality for people," she said, "so it's not such a big deal. I'd rather be remembered for that than being an a–hole, so that's good."
Does Hollywood encourage similarity?
Social justice advocates have been saying forever that Hollywood caters to white people, especially blonde hair and blue eyes. Both Mackey and Robbie fit this description, but does that make them just another manufactured image?
In her interview with the Independent, Mackey had some thoughts on the issue. "Hollywood churns out people who look the same and we love to put people in boxes," she said.
However, over the last decade, Hollywood and the entertainment industry have been making huge changes to promote diversity. While movies and TV used to be filled with the same types of faces, now we are seeing more and more ethnically diverse characters. It may not yet be perfect, but compared with ten years ago, there's a lot of progress.
Maybe the reason Mackey and Robbie are mistaken for each other is not that we only see blonde people on screen, but because we see them less often so they become easier to categorize.
"It's just a thing that we do as a species, we categorize people, we always have," Mackey told the Independent. And she may have a point.