Margot Robbie Thought She'd Be 'Arrested' After Her 'Wolf of Wall Street' Audition
Most actors will tell you that it's been essential for them to take risks throughout the course of their careers. However, Margot Robbie was once concerned that a risk she took would land her in jail. When the actor was auditioning for the role of Naomi in The Wolf of Wall Street, she took things a bridge too far and slapped Leonardo DiCaprio right across the face.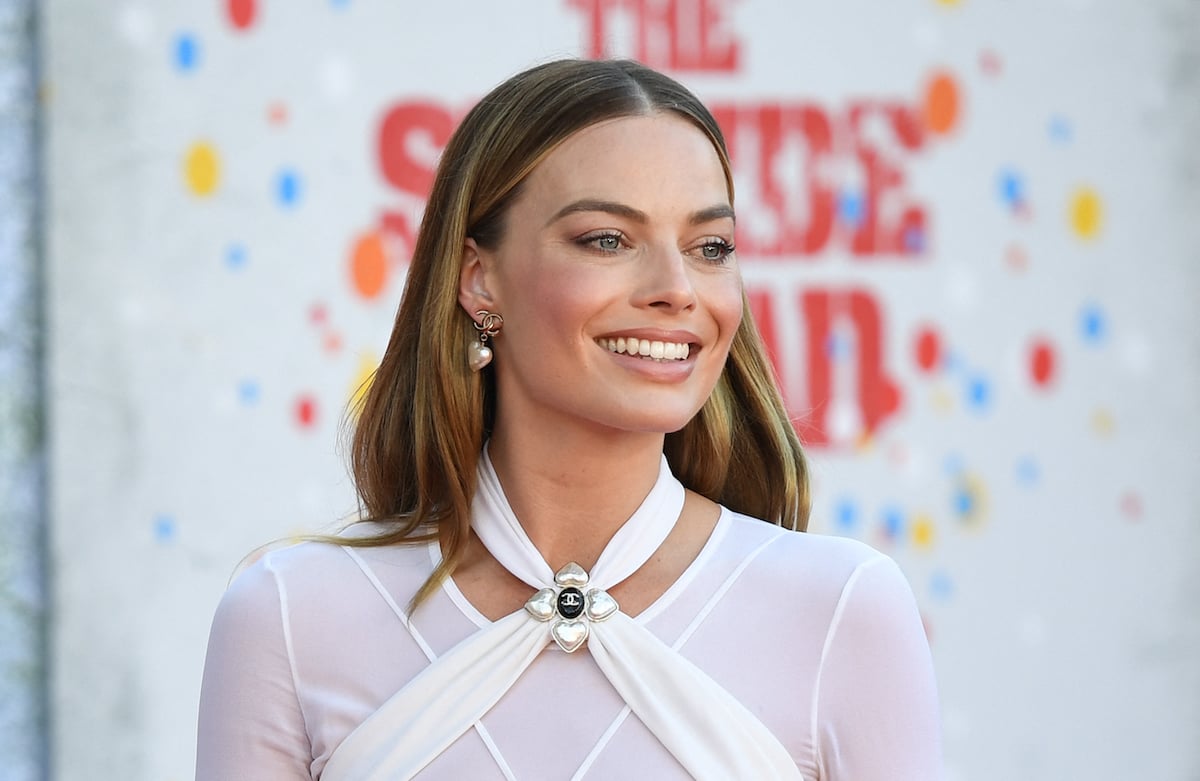 While Robbie is a coveted actor now, she was much less well-known when she was auditioning for The Wolf of Wall Street. Naturally, Robbie was overly excited about the prospect of working with both DiCaprio and director, Martin Scorsese, and she wanted to do something that would make her stand out against all the other actors vying for the same role. When the time came for Robbie to improvise, she decided to go for broke. In an interview with Harper's Bazaar, Robbie opened up about her memorable audition.
Margot Robbie slapped Leonardo DiCaprio in her audition for 'The Wolf of Wall Street'
"In my head, I was like, 'You have literally 30 seconds left in this room, and if you don't do something impressive, nothing will ever come of it. It's a once-in-a-lifetime chance, just take it,"' Robbie shared with the publication. "And so I start screaming at him, and he's yelling back at me. And he's really scary. I can barely keep up. And he ends it by saying, 'You should be happy to have a husband like me. Now get over here and kiss me.' So I walk up really close to his face and then I'm like, 'Maybe I should kiss him. When else am I ever going to get a chance to kiss Leo DiCaprio, ever?' But another part of my brain clicks, and I just go, Whack! I hit him in the face. And then I scream, 'F— you!' And that's not in the script at all. The room just went dead silent, and I froze."
Obviously, Robbie's faux pas ended up working out in her favor. However, there was a brief instance where she thought that she could face legal repercussions for slapping DiCaprio. In a separate interview, the Birds of Prey star got candid about the fear she felt following the slap heard around the world.
The 'Suicide Squad' star thought she was going to get arrested or sued
"I thought I was gonna get arrested," Robbie revealed. "I was like that was the dumbest thing you've ever done. You're going to jail now or getting sued now and what are you going to do? You're an idiot." Continuing on, Robbie revealed that though the slap happened because she got caught up in the moment, after she hit DiCaprio she immediately came to her senses, and was terrified of what she had done.
DiCaprio and Martin Scorsese loved Robbie's bold choice
Fortunately, for Robbie, both DiCaprio and Scorsese seemed to appreciate the bold choice. "Him and Marty were like 'That was great! You should do that again,'" Robbie recalled. Clearly, the huge risk paid off for Robbie, but it certainly doesn't seem like she'll ever do something that intense again.