Mariah Carey Explains the Big Difference Between Her Childhood and Her Children Moroccan and Monroe's Childhood
Find out how Mariah Carey's childhood is different from the lives her twins are leading.
Mariah Carey might seem like she occupies a space beyond the average person's realm, but that doesn't mean she always occupied that space. Growing up in a home filled with violence and arguments, Carey got a taste of the darker side of life early on. Now a mom herself, Carey used these experiences to make herself a better mother in the process. 
Carey grows up
Carey recently wrote a tell-all memoir about her life growing up called The Meaning of Mariah Carey. In the book, the legendary singer highlights some of the biggest moments of her career.
However, in the beginning, when she covers her childhood, readers quickly notice that it was not always Christmas songs and luxury for the singer. She had to get out of a bad situation.
"By the time I was a toddler, I had developed the instincts to sense when violence was coming," Carey wrote (per The New York Times). "As though I was smelling rain, I could tell when adult screaming had reached a certain pitch and velocity that meant I should take cover."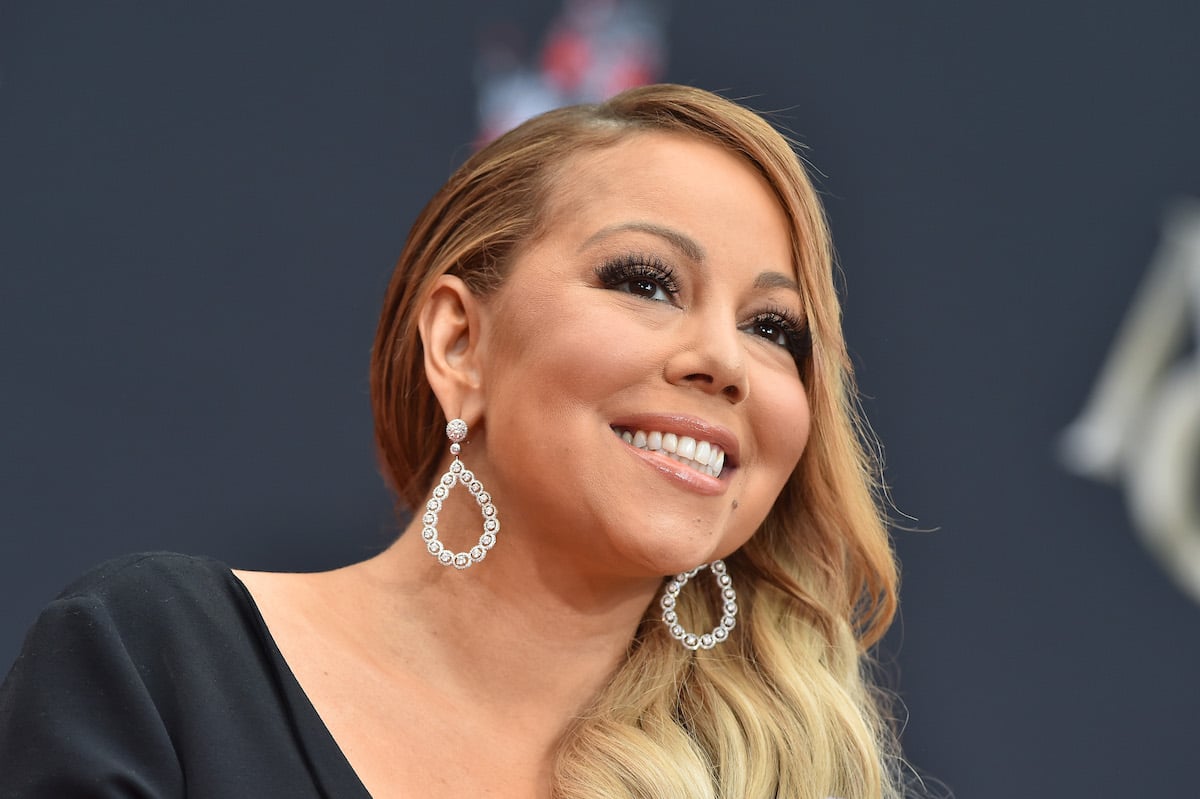 Part of this had to do with Carey's brother. An at-risk youth, her brother became abusive towards her mother. This led to a moment that helped define Carey's life from there on out. 
"'My brother really hurt my mother, and I'm home alone," Carey wrote about the entire ordeal. "Please come help… One of the cops, looking down at me but speaking to another cop beside him, said, 'If this kid makes it, it'll be a miracle.' And that night, I became less of a kid and more of a miracle."
On top of situations like that, Carey grew to have a complicated relationship with the police based on an upbringing such as this. However, now a grown parent herself, Carey uses all of this to be a better parent.
Taking that to heart
Carey is now a parent with twins Roc and Roe. Despite being separated from her ex-husband Nick Cannon, the pair makes sure that the kids do not experience the same hardships she did as a child. She wants them to thrive without the fear of drugs and violence that defined her upbringing. 
"Their lives have never been threatened," Carey wrote (per The New York Times) "Cops have never stormed our house. They probably have 300 shirts to rotate and donate, and their, sweet, soft curls are deeply understood. They do not live in fear. They have never needed to escape. They don't try to destroy each other."
Life might not be entirely easy with a world-famous mother, but Carey tries to balance her unique situation in the public eye with a normal childhood. Despite their broken relationship, she and Cannon do everything in their power to make the kids feel loved and leave any problems between themselves at the door for the betterment of their children.
Carey saw enough violence, drugs, and abuse as a child to fill an entire book on its own. Now a legendary singer worth millions. However, Carey's kids can have the childhood that she was never afforded. 
How much is Mariah Carey worth?
One of the best-selling artists of all time, Carey's kids grew up in luxury. The "Always Be My Baby" singer is worth $320 million. Combine that with Cannon's own $30 million worth, and the children are far from suffering.
However, money doesn't buy happiness, and Carey is hoping that her situation does not get in the way of good parenting. 
Now a bonafide legend, the children will always know about their superstar mother's status in the world of entertainment. That said, thanks to the lessons she learned as a child, they can also sleep well, knowing that they don't have to deal with the same things their mother dealt with.