Mariah Carey Says Her Father Only Allowed Her to Eat 1 Cracker If She Wanted a Snack
Mariah Carey says she had a good relationship with her late father, but there were some things about him she didn't care for. For example, the singer recalls the time during her childhood when her father only let her eat one cracker for a snack.
Mariah Carey says her father was very disciplined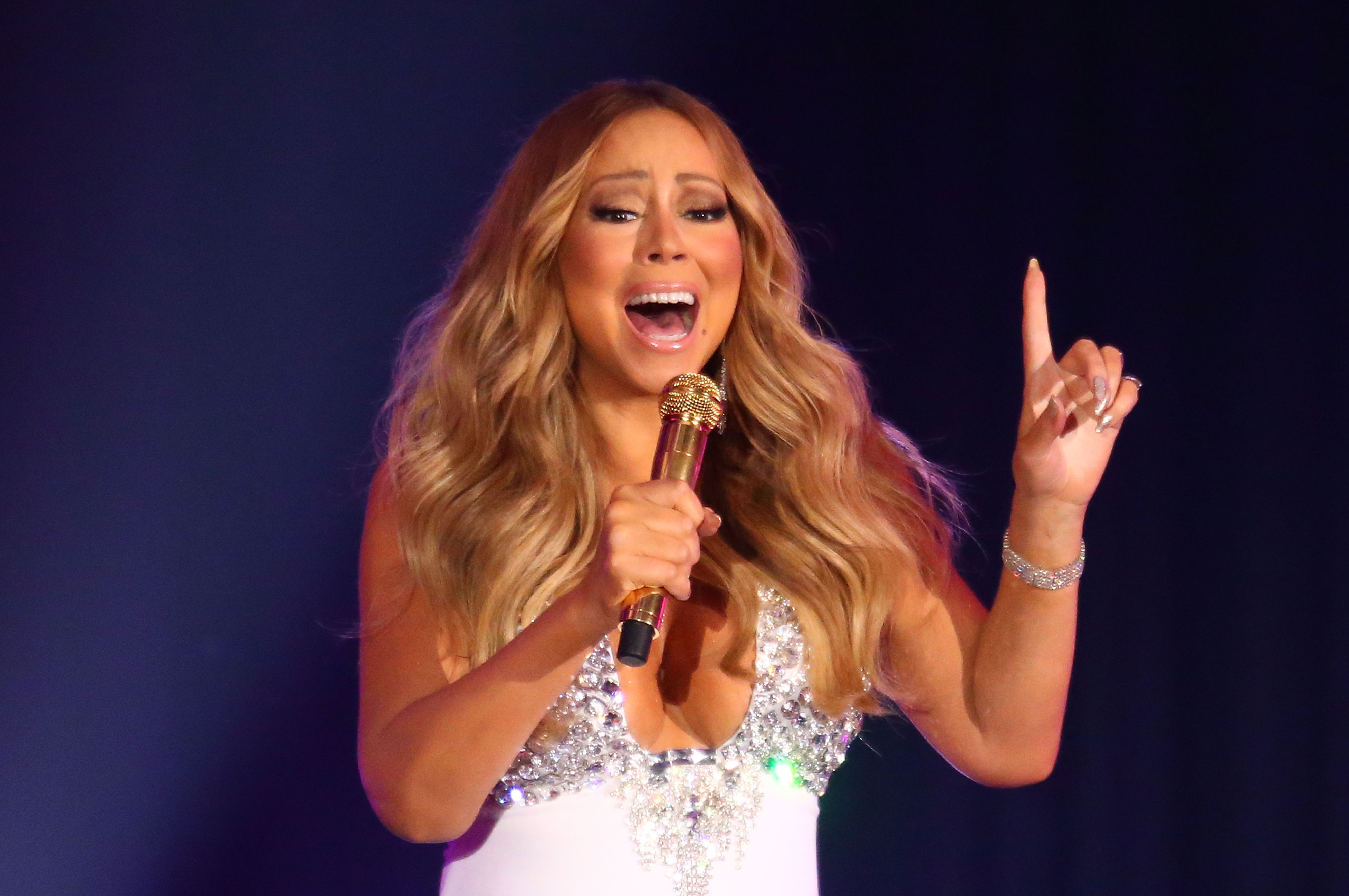 Carey's parents divorced by the time she was 3 years old. She spent most weekends with her father, Alfred Roy. Carey says he was very disciplined.
"My father craved discipline, culture, and freedom, so he joined the military—a logical choice for a man who'd had no say over the time or skin into which he was born," wrote Carey in her book, The Meaning of Mariah Carey.
Carey also says her father was precise with each task he took on. He liked an orderly home, and he didn't like waste.
"My father took surgical care with everything he did," continued Carey. "His lifestyle had a truly austere quality: part military barracks, part Shaolin monastery. His kitchen was small and impeccably kept. The contents of his pantry were precisely indexed by size and category. There was no room for extravagance or waste of any kind in his home."
Mariah Carey says her father only let her have 1 cracker before dinner
If Carey wanted a snack before dinner, one thing she wasn't allowed to have was a plateful of treats. She says he would only allow her to eat one cracker before dinnertime. According to Carey, her father didn't think snacking was necessary.
In his closet hung just the amount of shirts needed for a week, nothing more. He didn't consider a bed properly made unless the covers were tucked in so tightly that you could bounce a quarter off its surface. My father's approach to most things was efficient and militaristic.

He considered the act of snacking frivolous. If I was hungry while waiting for dinner, he would give me one Ritz cracker. One.

Mariah Carey, The Meaning of Mariah Carey
Snack time became a sacred event
Since Carey could only have one cracker, she ate slowly, so she could make the snack last as long as possible. She says she would look forward to her snack, even though it was just one cracker.
With precision, I would take one teeny-weeny bite along the scalloped edge. I'd chew ever so slowly, letting the savory sensation linger on my tongue.

Turning the golden treasure ever so slightly, I would nibble off another little piece of the edge, relishing every grain of salt and crumb, making my one cracker last as long as I could. (Ironically, the slogan on the box was "there's only one Ritz"—and for me, there really was!)

Mariah Carey, The Meaning of Mariah Carey
Her father's perfectionism affected her even years later
According to Carey, her father didn't support her career when she first started out. She says he thought music wasn't a stable way to earn a living. However, she continued to pursue her dream. Unfortunately, Sunday dinners became less frequent. Carey says there were even times when he wouldn't show up for their scheduled time together.
Although Carey won two Grammys within her first year as an artist, it was bittersweet. She says she was hurt after her father said she should become a producer, like Quincy Jones, so she can get more Grammys.
"I was immediately thrust back to my childhood, as if my two Grammys were two A's on my report card and he was asking me what had happened to the pluses," wrote Carey. "Gradually, 'next Sunday' turned into a month of Sundays. I had to let go of our Sundays so I could manifest my own day in the sun."
Follow Sheiresa Ngo on Twitter.