How Old Are Mariah Carey's Kids in 2021?
Singer Mariah Carey continues to rock the music industry more than 30 years after her debut self-titled album. She loves to keep things glamorous, but she's revealed more about her personal life in recent years, especially when it comes to her twins. How old are Mariah Carey's kids?
Mariah Carey has 2 children with Nick Cannon
Carey has two children, Monroe and Moroccan, with her ex-husband, Nick Cannon. The couple married in April 2008 after a short courtship. "Having children together became our reason," she wrote in her 2020 autobiography The Meaning of Mariah Carey (via E! News). "Our desire to have children became a force of nature and why we got married so quickly."
The twins were born after Carey had a miscarriage in late 2008. So they didn't tell anyone about her next pregnancy for a while — with a notable exception. "Because of the excitement, because of the emotion, she was overwhelmed, she shared with the president and first lady that we are having twins," Cannon explained of Carey telling Barack and Michelle Obama at the taping of the Christmas in Washington special in 2010.
Carey and Cannon divorced but continue to co-parent
Cannon and Carey separated in August 2014 after six years of marriage. But they continued to attend events together with their children. In fact, theirs remains one of the most positive examples of co-parenting in the entertainment industry.
"We got our egos and this selfish behavior [but] when you put your children first, you understand that it's all unconditional love. All that other stuff just falls apart," Cannon told Us Weekly in 2019. He added, "I always want what's best for my children."
Carey wished 'demkids' Happy Birthday with a video
The twins celebrated a notable birthday in 2021, "Happy birthday demkids," Carey wrote on social media, using her frequent nickname for Monroe and Moroccan. "4.30… The only birthday I acknowledge," she added, a nod to how she won't reveal her official age and her refers to her own birthday as an anniversary. "I love you, Mommy," Carey finished.
The 2-minute long video features photos and videos of Carey with her children, from random moments to past birthday celebrations. Cannon also makes several appearances. Naturally, the video is scored with a Carey song — one of her most popular (and fitting for the content), "Always Be My Baby."
How old are Mariah Carey's kids?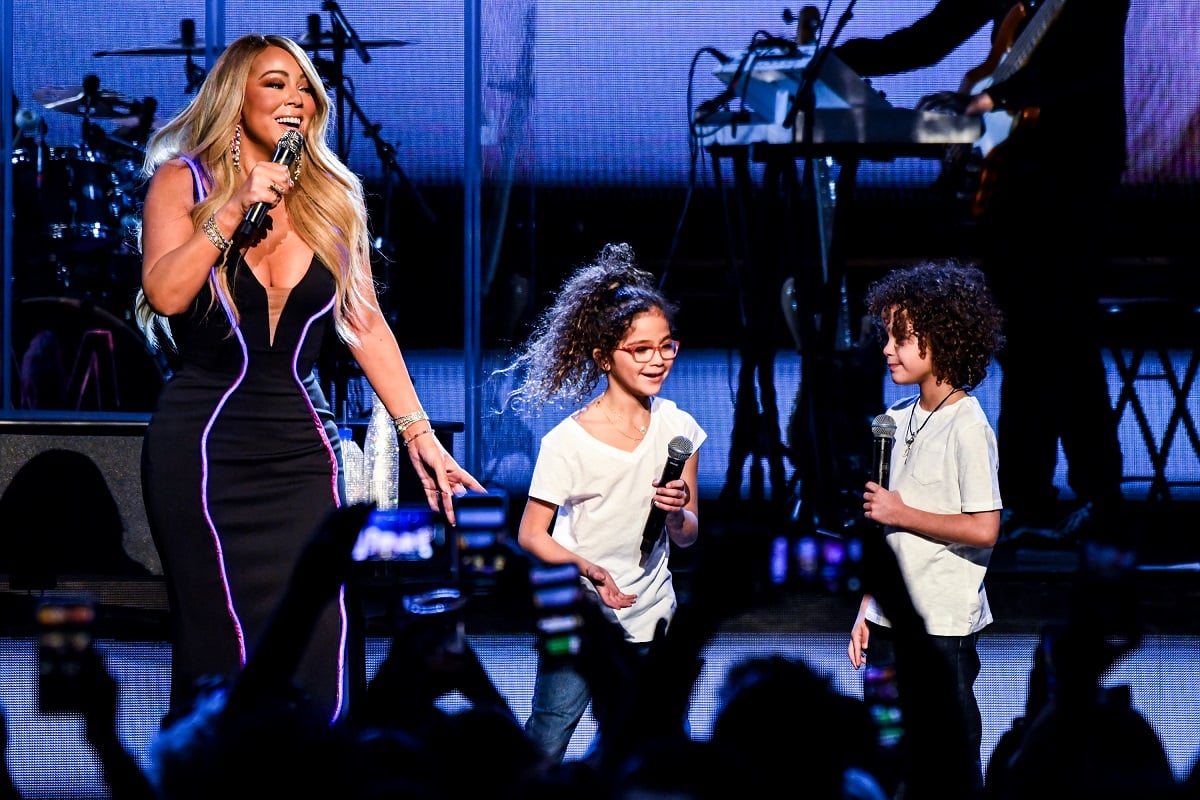 Monroe and Moroccan celebrated their tenth birthday on April 30, 2021, meaning they were born on the same day in 2011. And while the day is just for them now, it was once a shared holiday for their family: It was also their parents' anniversary.
"My wife just gave me the most incredible anniversary gift ever in life! I won't ever be able to top this!" Cannon tweeted on April 30, 2011. Later, he and Carey renewed their wedding vows at the hospital in honor of their big day.