Mariah Carey Opens Up About Her Rumored Eminem Fling and 'Extremely Uncomfortable' Interview With Ellen DeGeneres
Mariah Carey is starting to open up in ways that she arguably never has. The "Fantasy" singer is not only gearing up to release her highly-anticipated biography, The Meaning of Mariah Carey, but she also just gave a wide-ranging interview to Vulture.
In it, Carey discussed her life, 30-year music career, and several headline-making topics, including her rumored fling with Eminem and a recently resurfaced interview with Ellen DeGeneres that led fans to call out the TV host. Let's take a closer look together.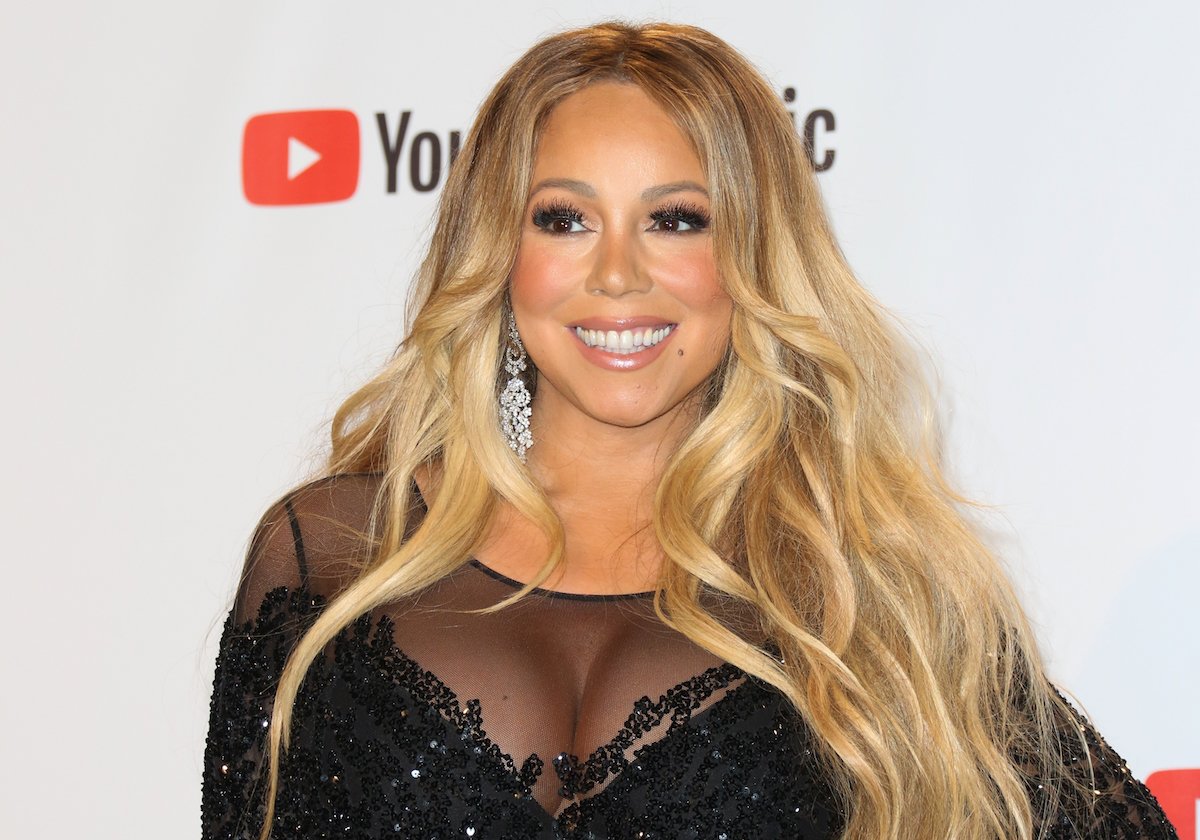 Mariah Carey's latest interview included questions about her rumored fling with Eminem
In a Vulture interview published on Aug. 31, Carey was asked about rumors that she'll talk about Eminem in her upcoming book. She was briefly linked to the "Stan" rapper back in the early 2000s, but both of them have had two very different accounts about the nature of their relationship. While Carey has said she had only a couple of conversations with him, Eminem has suggested their relationship was much more serious.
When Carey's book was announced, Us Weekly reported that Eminem was allegedly "stressed" about what she might say. But according to Carey, he doesn't have to worry.
"There's some songs that I can sing in response to that, but I will not do it," she told the outlet. "If somebody or something didn't pertain to the actual meaning of Mariah Carey, as is the title, then they aren't in the book."
Mariah Carey also talked about a recently resurfaced interview featuring Ellen DeGeneres
Elsewhere in the interview, Carey also talked about a throwback interview with Ellen DeGeneres that re-emerged on social media in the midst of DeGeneres's toxic workplace scandal.
It dates back to 2008 when Carey was rumored to be pregnant. DeGeneres repeatedly asked Carey if she was pregnant before challenging her to drink alcohol on air to prove she wasn't. Carey was practically forced into revealing the news and had a miscarriage sometime after.
"I was extremely uncomfortable with that moment is all I can say. And I really have had a hard time grappling with the aftermath," she told Vulture. "I wasn't ready to tell anyone because I had had a miscarriage. I don't want to throw anyone that's already being thrown under any proverbial bus, but I didn't enjoy that moment." She added that there's "an empathy that can be applied to those moments that I would have liked to have been implemented. But what am I supposed to do? It's like, [sings] 'What are you going to do?'"
Carey has much more to share than just that, but fans will have to wait until Sept. 29 when her memoir hits shelves.