Mariah Carey Says She's 'Eternally 12' Years Old As She Turns 50
Mariah Carey was just 20 years old when her first album dropped in 1990, impressing fans with her impressive five-octave range. She maintains her pop diva status even today, on the 38th anniversary of her 12th birthday that passed recently on March 27. If that seems like a strange way to say that the singer is 50, well, that's just the way Carey likes it, and she even has the candles to prove it.
Mariah Carey 'rebukes' her birthdays year after year
Carey joins ranks with the wave of some of our most beloved nineties stars making it to their 50s and look decades younger, like Jennifer Lopez and Gwen Stefani. Unlike the many others; however, who are embracing the number, Carey is in favor of treating age like it is: just a man-made number.
In 2014 she told Out Magazine: "I don't count years but I definitely rebuke them … I have anniversaries, not birthdays, because I celebrate life, darling."
In 2015 she told People: "I think I have to remain eternally oblivious to age. Honestly, when you put a number on it yourself, it's just like, Why? Why do that?"
This year, celebrating her "anniversary" in quarantine from her home with her twins, she even decorated her cake with the number twelve and lit 12 candles and posted a photo of herself about to blow out the candles with the hashtag '#eternally12.'
Is Mariah Carey's difficult childhood the reasons for her view on birthdays?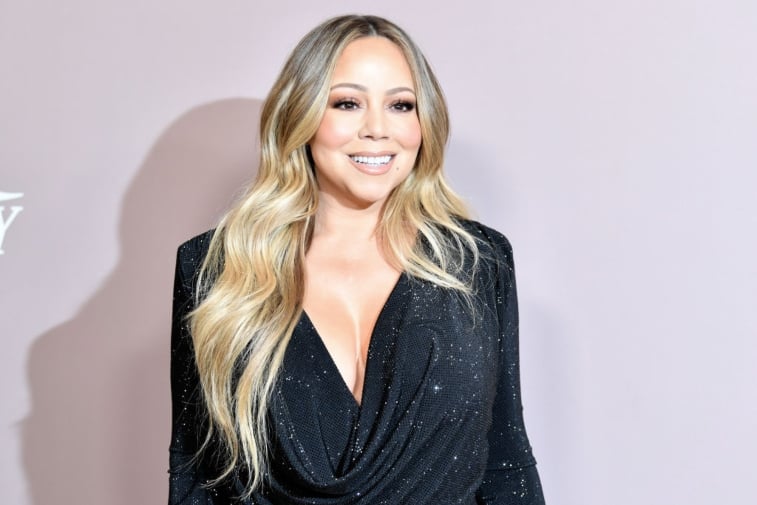 Carey has been open about not having the best childhood. In fact, it may be in large part because of this that she became the sort of unofficial queen of Christmas with her hit song "All I want for Christmas is You."
"I always wanted to have a really good time at Christmas and they [her parents] would ruin it, so I vowed in my own life I would make sure every Christmas was great. I want to make it magical for my kids," she once said in an interview.
Carey's parents divorced when she was young and she describes the family dynamics as dysfunctional. When she wrote her hit song, she said she had decorated a tree, put on It's a Wonderful Life and was thinking about what makes her happy at Christmas time, which is why it turned into a love song.
In a similar fashion, an event from her childhood inspired her current view on aging: "As a kid, I literally made this pact," she told Out magazine.
She said when she was about 8 or 9, she had become a part of an argument her mother was having with her boyfriend at the time and thought: "I'm never going to forget how it feels to be a kid, and you can't be seen or heard."
What are Mariah Carey's secrets to aging?
Carey hilariously addressed the trending "10-year challenge" posts with an appropriate post of two identical pictures that she joked were ten years apart. That said, she does have some beauty principals she sticks to for her youthful looks. F
or one, she's said she doesn't like to wear a lot of makeup because it's, even more, to take off at the end of a day. She hates mascara and won't wear it, though she will wear fake lashes.
She accredits her physique mostly to her diet of lean proteins and no carbs, with some light cardio in the form of walks or swimming laps. She also quit smoking, claiming that although it helped her lower range her throat was constantly sore. She got three octaves back after she quit.
Another beauty tip she holds dear: have good lighting. She says overhead lighting is "abusive" and opts for recessed lights chandeliers, and other more flattering forms of light around her house.