Mariah Carey Talks Derek Jeter Affair and Reveals the 2 Songs She Wrote About Him
As popular as she may be, Mariah Carey has always been a bit of an elusive figure. In comparison to a lot of her music peers, Carey doesn't make nearly as many public appearances or give that many interviews. But in recent weeks, she has been pulling back the curtain on her life a little more.
As she gears up to release her highly-anticipated memoir The Meaning of Mariah Carey, the "Like That" singer recently did an interview where she talked about possible topics that might be discussed. She mentioned some of her past romances, including a fling with Derek Jeter and how she wrote two songs inspired by the baseball legend.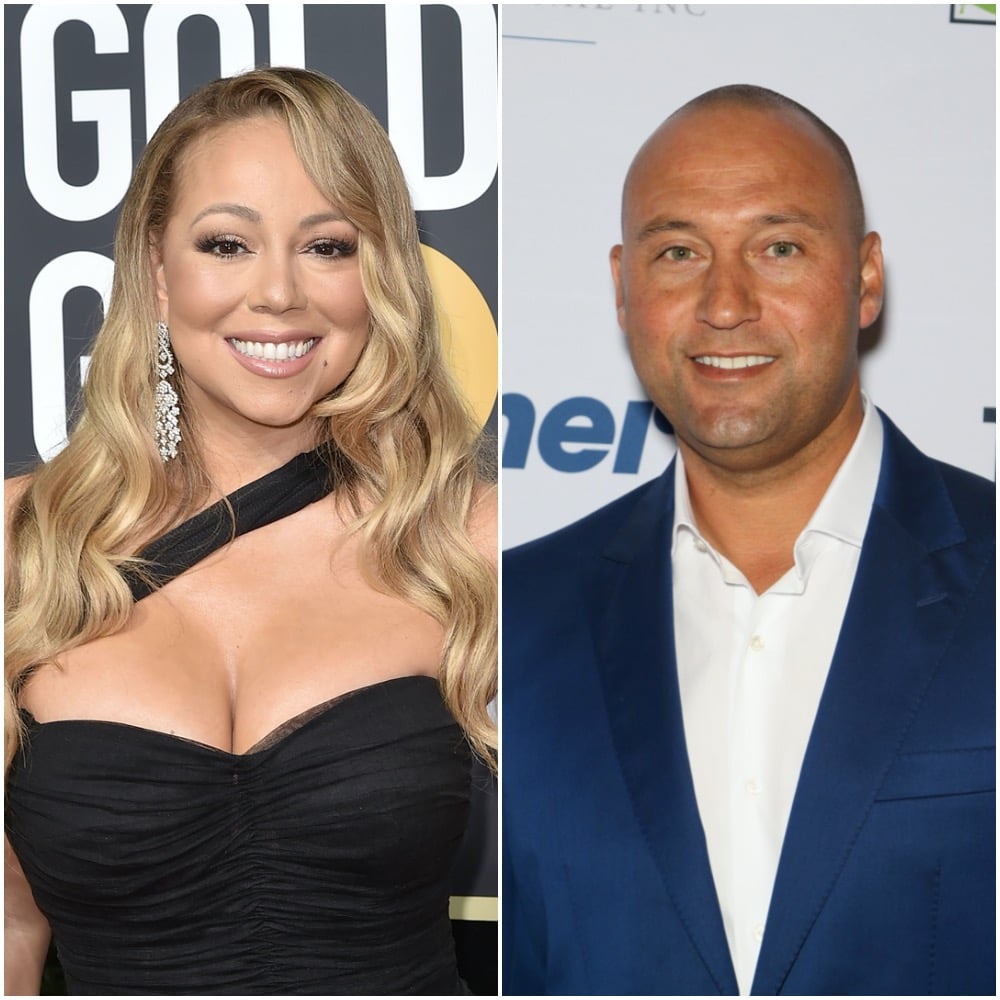 Inside Mariah Carey's relationship with Derek Jeter
Carey began dating Jeter in 1997, around the time things were cooling off with record executive Tommy Motola, whom she married in 1993 after meeting him at an industry party five years earlier.
She told Vulture in an interview published on Aug. 31 that she met the baseball star at a dinner party and started secretly "text-flirting" with him at the end of her marriage. Inspired by him and the bond they were developing, Carey went on to pen two love songs about Jeter. She revealed them in her interview with Vulture.
RELATED: Why Did Mariah Carey Divorce Tommy Mottola?
The songs Mariah Carey wrote about Derek Jeter are among her most famous tracks
Carey revealed that she penned "The Roof" from her 1997 album Butterfly after kissing Jeter on the roof of his apartment building. She recalled wearing a "buttery leather Chanel skirt" and how her hair curled up when the rain started to fall.
"I can never forget that moment. I mean, it's not like it was some intensely deep, intellectually stimulating — again, it was a great moment, and it happened in a divine way because it helped me get past living there, in Sing Sing, under those rules and regulations," she told the outlet, using "Sing Sing" to describe the mansion she and Mottola lived in where she has said she felt like a "prisoner."
She also revealed she wrote "My All" from the same album "because she really was risking her life to have a night with Jeter in Puerto Rico." The song includes the lyrics: "I'd give my all to have/Just one more night with you/'I'd risk my life to feel/Your body next to mine/'Cause I can't go on/Living in the memory of our song/I'd give my all for your love tonight."
Unfortunately, Mariah Carey's fling with Derek Jeter only lasted a short time
By the following year, things had fizzled between Carey and Jeter.
"The media pressure was just too much for them," a representative for the singer told Entertainment Weekly in June 1998.
After the split, Jeter went on to marry model Hannah Davis in 2016 and now shares two children with her. Meanwhile, Carey married and divorced Wild 'N Out host Nick Cannon, with whom she shares two kids. These days, she appears to be in a happy, healthy relationship with choreographer Bryan Tanaka, whom she's known since the early 2000s.
RELATED: Da Brat Opens Up About Mariah Carey's Rumored Relationship With Eminem Ahead of The Release of the Singer's Memoir