Mariah Carey Thanks Kelly Clarkson For 'a Huge Compliment': How Long Have They Been Friends?
Singer Mariah Carey celebrated the 30th anniversary of her debut album in 2020. After such a long and prolific career, she's earned many fans, including fellow artist Kelly Clarkson. In fact, the two have a storied history of friendship and admiration. Discover more about it here.
Kelly Clarkson sang a Mariah Carey song on 'American Idol'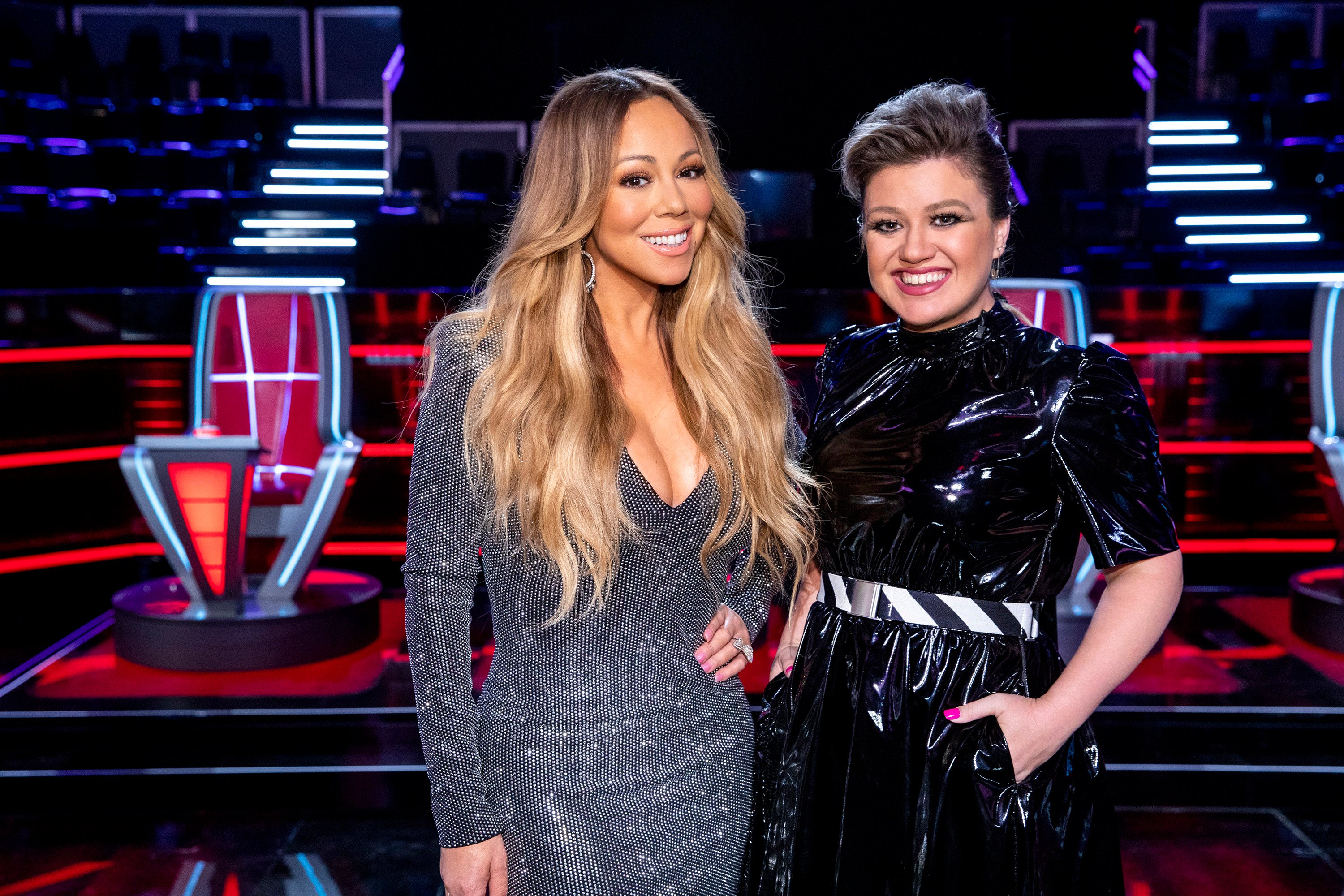 Clarkson's career began when she appeared on American Idol. At the time, she was a young, unknown singer from Texas, who won the reality competition show's first-ever season. Clarkson got a recording contract as the winner, and she produced such early hits as "A Moment Like This" and "Since U Been Gone."
While on American Idol, Clarkson did what all of the other contestants do: Sing the music of popular artists. During this time, she gave her first professional nod to Carey, performing her 1994 single "Without You" during the competition's semi-finals week. (However, the song, which the judges chose, is not originally Carey's.)
Carey has shown love for Clarkson's covers in the past
The American Idol performance is far from Clarkson's only time covering one of Carey's songs. She sang Carey's hit holiday tune "All I Want For Christmas Is You" at her Miracle on Broadway concert in December 2014. And she covered her Daydream single "Always Be My Baby" at another show in 2012.
At this point in her career, Carey is used to having artists perform her music. But she doesn't always take the time to comment on them. However, Carey did precisely that in March 2020, when Clarkson sang "Vanishing" in a video shared on social media, which she dedicated to the diva herself.
How did Mariah Carey and Kelly Clarkson meet?
Aside from social media interactions, Clark and Carey know one another in real life. In 2013, Clarkson sang on American Idol Season 12, during which Carey was one of the four judges. Ahead of the performance, she expressed her fears on Twitter, to which Carey replied, "Come on Kelly, you're always #pow! I can't wait to see you, you're so talented!"
On camera, Clarkson and Carey embraced, and the former reminded Randy Jackson that he introduced them. "Randy, you were here when we first started on the very first American Idol," Clarkson said. "And I was like, 'You, you work with who?' And I like, lost my crap." Jackson replied, "That's right! I introduced you at a Radio Shack."
Carey thanks Clarkson for a sweet compliment
From all of the interactions above (and others not cited), there's a lot of respect between the two artists. After Carey shared one of her new compilation videos to celebrate her debut album, Clarkson tweeted, "What a songwriter @MariahCarey is! Obviously an insanely talented singer, but the writer in her…. just wow."
"Thank you for acknowledging one of the most personal songs I've ever written," Carey replied in a quote tweet. "It's a huge compliment coming from you, because I know music is your life as it is mine." She signed off the tweet, writing, "Love you and can't wait to see you again."